O F F L I N E
Almost to 200 fans ;D Keep 'em coming<3
"Ember Lynn" is now canceled. I'm sorry for those who have begun reading it. I did not like the way it started out, and will be starting a new version soon. Promise. (: 
ALSO check out my new short story "Unholy Secret" and let me know what you think. It's the first time I have written in 1st person in so long, so bare with me.
"Pop a pill. 
One...
Two...
Three...
Finger on the trigger. 
Pull it once. 
Bang. 
F r e e d o m ".
A b o u t  T h e  A u t h o r 
Megan | 19 | Bisexual | Waitress | Writer 
I live in Pennsylvania, work at a nearby diner four nights a week, and spend most of my time listening to music, hanging with friends, and working on my writing. My goal is to become a famous author, and I am trying really hard to make that happen. I'm only 19 years old, though, so it'll be awhile before I'm able to look for a publishing company and get my work out there. 
I have been writing since I was 12 years old. It started out as stupid little poems that made absolutely no sense, to mere songs, tiny stories; and whatever else my mind could come up with. I mostly stuck to poetry, though. A little over a year ago I decided to challenge myself by coming up with plans for a novel, and after screwing up majorly on that one, I began to broaden myself. I write whatever my heart desires, whether that is a poem, a short story, or even a new chapter to a novel that I will most likely not finish because...well...it just came out of nowhere.
Booksie has helped me out a lot. There are a lot of people on here that have given me the confidence I need, and the help to make my writing better. I never thought I would get this far, but hell, after a year of being on this site, I managed to meet a ton of amazing writers just like me, who have given me a chance to prove that I won't give up.
Writing is my life, and thanks to everyone who has been by my side through it all. <3
R e a d i n g  R e q u e s t s 
All reading requests are open. 
Novels. Short stories. Songs. Poetry. Whatever your beautiful minds come up with, let me know, and I will read them.
CONTESTS I'M IN RIGHT NOW ;; 
APurpleHeart's March 2015 Poetry Competition ;; March 31st - "Captured In Her Flames"
Roses' Just Another CD Cover Contest ;; February 28th - "Beauty Queen"
Song Title Contest ;; (No Deadline Yet) - "Unholy Secret"
CHECK OUT ;; 
"In This Stormy Valentine" - Frankie Frost (Poem)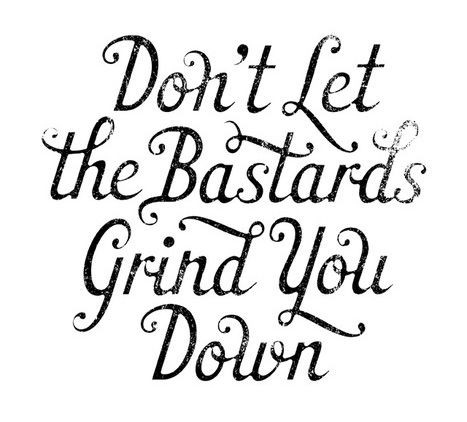 Just a suggestion for you inconsiderate, asshats out there that are tempted to leave rude comments on my work.  
Keep them to yourself, and shut the hell up. 
If you're not leaving critique, or feedback on how I can make it better, but instead leave insulting comments because I didn't do as your profile says ; THEN IGNORE IT. 
My poems, short stories, and novels mean a lot to me, and to have someone as rude as yourself comment something so horrible, and hurtful, is really inhumane of you. 
So let's leave it at this : 
IF you don't like something of mine : DON'T COMMENT. 
IF I tend to overlook your preferences on reading requests : DON'T COMMENT or you can be nice about it and say you don't read the types of poetry or stories I write. 
People overlook profiles ALL OF THE TIME. I'm not going to lie; I do it sometimes just because I want to get my work out there. Others do it as well, since it happens to me. So being rude, and insulting my work is just low, and I'm sick and tired of people thinking it's okay to do it. 
So, like I said before. 
DON'T COMMENT, DON'T LEAVE INSULTING COMMENTS, and IGNORE ME THEN. Is that so freaking hard to do?