skzcnjskdjnsskjfnskjdksjfbskdjbv  ksjdnvcskdjbv  
Me:  I am 17 years old and have obtained my GED. I am a writer of all genres and love to look at others work; they give me inspiration for my own! I hope to be an author/journalist once I finish college and will in fact be starting college this fall! My favorite genres to write about are dark fantasy, but have a tendency to incorporate a bit of romance haha. I hope you enjoy my work!! :D
About my style: I prefer to write about morbid, dark, and overall demented stories. They just come to me naturally. I generally don't read or write pure romance, just due to the fact that I find pure romance to be boring and obscene. I love fantasy and realistic fiction though.I wou  I wou  
I would love feedback on all of my work and criticism is welcome as well. Tha
Me:  I am 17 years old and have obtained my GED. I am a writer of all genres and love to look at others work; they give me inspiration for my own! I hope to be an author/journalist once I finish college and will in fact be starting college this fall! My favorite genres to write about are dark fantasy, but have a tendency to incorporate a bit of romance haha. I hope you enjoy my work!! :D  
     About My Style: I prefer to write about morbid, dark, and overall demented stories. They just come to me naturally. I generally don't read or write pure romance, just due to the fact that I find pure romance to be boring and obscene. I love fantasy and realistic fiction though. I also write gay and lesbian novels as well. 
I would love any feedback you are willing to give me and criticism is always welcome, even if negative! Otherwise how would I improve my work!! Thank you!!
        I would lI      sjkdbfsdjhf I I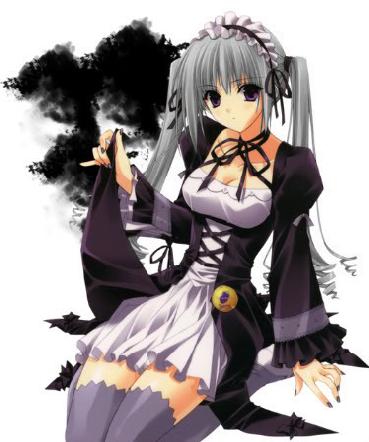 Me:  I am 17 years old and have obtained my GED. I am a writer of all genres and love to look at others work; they give me inspiration for my own! I hope to be an author/journalist once I finish college and will in fact be starting college this fall! My favorite genres to write about are dark fantasy, but have a tendency to incorporate a bit of romance haha. I hope you enjoy my work!! :D
Dear Bullies,
That girl you mugged today…is homeless.                                 
That gay guy you teased today…just committed suicide.
That chic you slapped today…is abused daily by her family.              
That boy you tripped today…just shot the school up.        
That girl you called a slut today…was raped.       
That guy you called stupid…is working 40+ hours to provide for his family.
That chic you called ugly…has low self-esteem as it is.               
Stories I am currently reading:
~ Woes, Is Love by JollyGreenGir
~ A Song In The Night by Tylen
~ Deadly Games by writinglover
~ The Woodside House by smircle
~ Call It Love by NobleStarAisha
~ Fear by Winchester Unicorn
~ Nothing Is Unconditional by ClaireWhite
~ An Innocence Lost by Amy Lockheart
~ Melancholy by Angel BeatZ
~ i'm in love with a transgender boy by i wish i could stop time and cherish this moment
~ CAUGHT in your venom by Kin0ya0i
~ A Heart's Blackout - RELOAD by SnowWhiteQueen
~ Shadows of the wolves by firefang05
~ To Kiss a Killer: Crimson Lips by JollyGreenGir
~ CAUGHT in your stone by Kin0ya0i
~ The Twiceborn by WyldPatienz
~ Taken Away - Zalik by MuchLikeFalling
~ Rage by miarithegreat
~ Paper Vampire by Zach734Nay