<!- Template: Inner_SMRTY_public.dwt->
LiL Miss Piggy
Featured Writing
This user has no featured writing.
Writing Portfolio
 ABOUT ME
Well if i had to tell you about me I would probably write a story(which I will). Many people know me as theresa but my close friends know me as Piglet. Of course you can tell my favorite character is
. Most people saay I'm so random. I could like something today but the next day I would hate it . Main thing to say is that I'm complicated to understand.Hope you write me, Peace.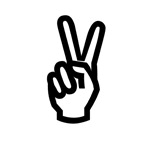 LiL Miss Piggy has 13 Fans
Comments