HULLO!
It seems as though you have been ensnared in my trap.
Or, AKA, as how other people would call it, a page.
Nah, I'm just kidding! Nothing bad will happen to you here.*
Shit about me:
I like trains. (I'm being completely serious and not making an Asdf movie reference XD)
I love the fuck out of music. I'm pretty sure if it was a person, I'd been trying to hit that.
I love chemistry, astronomy, writing, reading, drawing, singing, rapping, the color blue, comics, and, fucking shit up.
And cussing :3 You're lookin' at a potty mouth, here.
I also have a Booksie Wife ♥:
(Click on the picture to be taken to her amazing writing!)
For the most part, I listen to mostly just rap and alternative.
Specifically:
Kendrick Lamar, Kid Cudi, and Drake.
And, Linkin Park, Good Charlotte, and Green Day.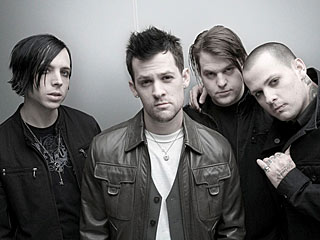 And oh! Before I forget:
I'm a unicorn.
I have depression, and sometimes, that affects my writings. 
My profile picture, btw, is of Venom. Because he's fucking epic and your argument is invalid.
But, on any other normal day, I'm just as awkward, clumsy, silly, childish, that's-what-she-said-making person I am on any other day. :3
Brony, OUT.
Tier One: Insanely Epic People
Tier Two: My Epic Wife :3
Tier Three: Intensely Epic People
Tier Four: Somewhat Epic People
Tier Five: One Epic Wizard
Tier Six: Epic Nova/Brony/Co-Drug Lord
Tier Seven: Epic Best Friend/Manager
*Warning: All damage, broken hearts, bones, or any situation of limbs being ripped off in this nature shall not be acknowledged*