Most authors have a Pen Name, and Mine is P.E.N.
It represents the survivor in me, the song
stylist I imitate during karaoke and the actor
(Jack) I was compared to in years past.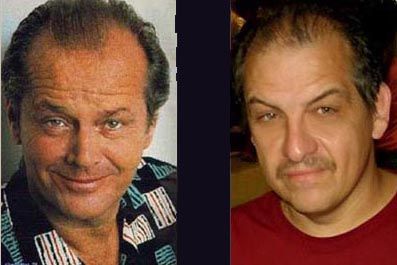 Please add me as a friend  
 I have tons of stuff yet to post. 
About My Writing
Short stories, in my opinion, should take
average readers less than ten minutes
to read.  I try keeping them under five.
My writing has taken years of
therapy and isolation to capture.
Your feedback encourages me to
continue transcribing scribbles
into legible confessions.
My Dreams:
Getting a Tardis
Having fewer issues
Becoming wildly popular on Booksie
(As a good friend said, we  all
need more "Friends of the pen")
Meeting Matt Smith and/or Tom Baker
Winning the lottery for an ungodly amount
My Goals:
Being healthy enough to enjoy grandkids
(someday)
My Hobbies:
Finishing My Novellas
Playing Diablo 2 FULL SCREEN
Expanding my CD collection (600 so far)
P.S. Spread the word:  Muppets are deadly!