|  My Name Is Not Ivy  | Florida  | Seventeen, almost Eighteen  |  Class of '14  | Writer  |  Dreamer  |  Believer  | Reader  |  Lover  | Friend  | Rock  |  Music | Your Average Teenage Girl. | [] Online [X] Offline
News:
06.27.14 I have been gone for maybe two or three weeks and I'm so sorry, I'm just busy and going through some stuff... I'm sorry.
 Remember: Any Novel requests will more than likely be ignored because I've already reached my five!! Have a lovely day, - Ivy
[ALSO IF YOU'RE LEAVING A REQUEST, PLEASE ONLY LEAVE SHORT STORIES AND POETRY! NO NOVELS!]
Reading List: (I hyperlink all stories in the title).
1). Una by Arid Land Kate
-What I think so far: It's very good. Very descriptive, and written in third person. I can tell this is going to be an exciting read. It has two chapters and I strongly recommend it! :] - Ivy 
2). The Words Untold by Madhu Baglari
-What I think so far: It has a good plot and definitely has good characters. It's romance and I think you guys should enjoy it! -Ivy
3).  The Run Away by Rose Burg
-What I think so far: Well it has a bunch of chapters but since I was reading it before I took that Hiatus, I decided to continue. i'm on chapter 3 I think and its going good. It's a little new to me because I don't normally read that genre of stories, but oh well. I like this one. :) -Ivy
4). Love In The Land Of Dragons by Nikki Evans
-What I think so far: It flows really smooth, it's written in third person, and it has great description. It's placed in the early 20's and I urge you all to read it! You'll definitely like it! :) -Ivy
5). My Heart Beats For The Enemy by Complicated Girl
-What I think so far: It's very detailed and cultured! The main character is very interesting and the intro is written well. You should check it out! - Ivy
Note: I will read up to five novels. And I will read any genre. Once I reach five novels, I won't take anymore unless you are reading my novel but even then, I may not even take them! I'm sorry but I get super busy sometimes so I need to limit myself, especially since you guys request novels that are like five chapters in already. Thanks for understanding. -Ivy
I have this wild celebrity crush on Jared Leto. His sexily beautiful! <3
Reckless
[Chapters: One]
Zodiac
[Coming Soon]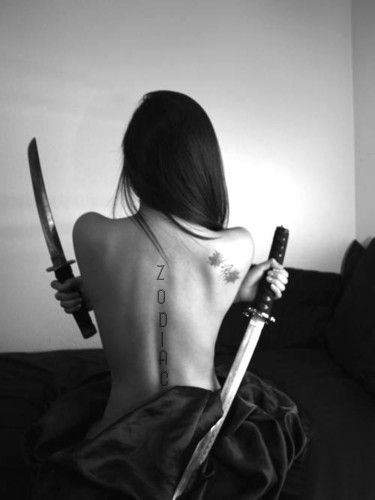 Clouded
[Chapters: One]
Song Of The Week: "Everything" by Lifehouse
I miss the old Booksie Authors. They were all so fantastic. 

They still have some of their stories on here. Go Check them out: