~♦OFFLINE♦~
Sorry, you missed me but, I'll be on later today, promise! 
Please check out my news for the peoples books I need to read. It could be you! 
♪THANK YOU♪
For all of your touching comments on my new short story 'Stay'. I often get a lot of comments saying I inspire you but, in actual fact its really you guys that inspire me. Thank you. ~Stay Strong~Skye. Xxx.
♥NEW READING RULES♥
1. From now on I will only fan you if I like your work. That's the whole point in Booksie. Do not expect me to fan you back unless I have read your work and liked it. Do not fan me if you are expecting a fan back. Please don't.
2. 7:00PM is my reading request time (The people who read my work are my main priority and then its the new people. I expect you to read my work in return please. :) )
3. Read any of my work, old or new!
4. Comment on my work and don't be scared to be picky!
5. Check out the people who I recommend. 
6. Have fun reading my work and others work and have fun writing your own!
♥ ♥ Hey guys! Welcome to my new updated Bio. You will find all infomation about me, my books and friends here. I have added a new feature: Interesting facts about me! Enjoy. Stay Strong- Skye. Xxx. ♥♥
Name: Skye Chanèl
Age: 13
Birthday: 03/06/00
Born: New York
Location: California
  ♥
Hobbies: Singing, Dancing, Drama, Horse-Riding, Swimming, Writing songs, Writing stories, Drawing characters, designing clothes and costumes.
Favourite subjects: English, Drama, PSHE, History, Geography. (Yeah, I love the most randomest subjects ever.)
Clubs: Dance, Drama, Swimming (Fully passed), Horse-riding.
Languages: English, Urdu (Most/Some), Punjabi (A teeny bit), Japnesse (It all started when I found the most beautiful song on the internet called Dear You. I fell in love with the beauty of the Japnesse language and I wanted to learn it. I learn't the whole song and have started to teach myself Japnesse! This is also how I discovered Japnesse animes! All because of one song!)
Favourite food: Noodles (It kept on changing between KFCS popcorn chicken but, someone told me they poisoned them so I got put off...Yeah I get put of a lot. Ask Ikky or some other friend of mine.)
Least favourite foodS: Crisps, Sweets, Dark chocolate, white chocolate, beans, cheese, chicken, fish (Apart from fishfingers), milk, coke, banana, Snickers, Milkshake, Strawberry ice cream. (Could go on...But I won't!)
Favourite season: Winter (Random, but why not? Lol).
Favourite singers: Selena Gomez, Demi Lovato, Britney Spears, Justin Timberlake, Rhianna.
Favourite rappers: Iggy Azelea and Drake.
Favourite songs: All of Selena Gomez's (But if I had to choose it would be all the songs on her Stars Dance album), Breathe me Sia, Hold it against me Britney Spears, Circus Britney Spears, Slave 4 U Britney Spears, Work B##ch Britney Spears, Skyscraper Demi Lovato, Neon light Demi Lovato, Cry me a river JT, Birthday Cake Rhianna, Talk that talk Rhianna, Man down Rhianna, Work Iggy Azelea, Started from the bottom Drake.
Favourite inspirations: Demi Lovato, Selena Gomez, Britney Spears, Sia, Ellen, Oprah, Jessie J, My sister, All the people who helped me at CAMHS, Talia.
Favourite albums: Stars Dance Selena Gomez, Baby one more time Britney (Loved her first album), Unbroken Demi Lovato, Taylor Swift Red.
Favourite songs written by me: Fight, Butterfly, Where are you, Me.You.We.
Favourite concert tour: It HAS to be the Stars Dance World Tour, although I did love Taylor Swifts Red tour. (It was the best Selena has ever done! That girl can mooooove!!!)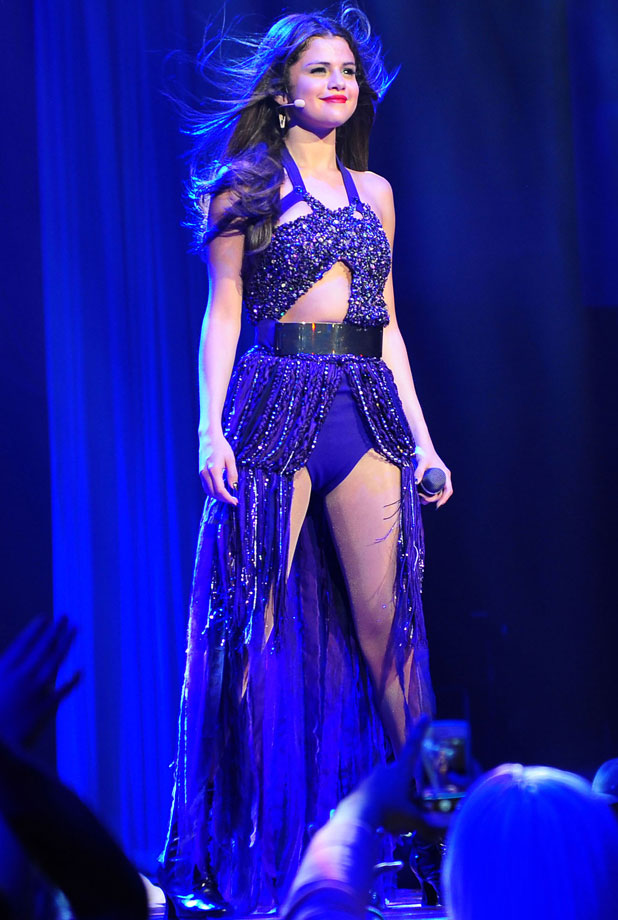 Favourite actress: Jennifer Lawrence (GIRL I LOVE YOU).
Favourite movies: Hunger Games (Love them!!!!!!!), Orphan, Grown Ups, House at the end of the street, Carrie (I desperatly want to watch this!).
Favourite Japnesse animes: Clannad, Clannad after story, Angel Beats, No Naku Koro Ni, Air, Yosuga No Sora (Which is a hentai but, I watched the 'clean' version and it was actually quite sad and interesting).
Facts about me
Skye Chanèl is not my real name. When I was little I made up a character called Skyè (I loved the name and it is still my favourite name today) and from now on whenever I pretend to be someone else, think of a name, sign up for anything it will always be Skye. :) Skye was my first ever character I made as well.
My location is not really in America! Skye was origanally born in New York. Due to a rough lifestyle she travelled around a lot. It was first Texas, then New Jersey and now California. 
I just live with my mom.
I try to write in American style on booksie and in my stories.
I  adore the Japnesse language and culture.
I love my friends.
I am a very anxious and scared person. I'm scared of all insects, tests, flying on places (Only flew once), the sea (Although I'm a very experience swimmer), boats, trying out new foods, sharing personal stuff, I'm scared food is poisonus, I struggle with breathing when I'm anxious.
I have ashma, exhema and hayfever!
I get ill a lot.
I love my sister to bits.
I love anything to do with working- I'll do anything! LOL.
My favourite animals are kittens and horses.
My favourite quote is 'Stay Strong'- I want to spread the message to people which is why I always put it at the end of every comment I give.
I want to raise awareness of Bullying and how it can affect people when I am older
Book request set times: Everyday at 7:00pm (I have to read so many peoples stories and I will do that at this time or earlier. The list will come soon).
I would recommend:
Criss Sole- She has a very inspirational story which I think everyone needs to read. I can definiatly relate!
Ikky2000- I had no idea how capable she is of writing an amazing story. She focuses on fantasy and romance. Please check her out!
For those who don't know, I focus on inspirational and life situations which I have been in, in life. Please check out my stories if you ever need cheering up! :)
Stay Strong- Skye Xxx
Also whoever is copying Ikky2000's work please stop because, I know her in real life and one thing about her is that she is committed to her writing and booksie. Please don't slow or cut her down from that. She has worked so hard with her work, especially her novel 'Forever Alone', don't take that away from her. Please don't take offence from the comment on Ikky's page as that was a joke to cheer her up, now I'm being serious. Please get rid of the book and we will say no more about it. Otherwise we will have to report you. I am more conerned about Ikky right now but, I really don't want to be concerned about you.