Favorite anime: Prince of Tennis, Kuroshitsuji,Junjou Romantica,Loveless,hell girl,Kimi wo Todoke, FullMetal Alchemist, Darker than BLACK, Yami no Matsuei, Ouran, The Wallflower, Nabari no Ou, Wolf's Rain, Witch Hunter Robin, Vampire Knight, and Black Cat.
.Favorite manga: Prince of Tennis, FullMetal Alchemist, Yami no Matsuei, Ouran, The Wallflower, Black Cat, Musashi #9, Red River, Legal Drug, and W Juliet. (Mind you, these are just the condensed lists, heh heh.)
Things that amuse me:
That Seigaku Regular jackets are red, white, and blue.
That a character can whisper something and everyone knows what they said.
That everyone says Fuji rarely opens his eyes. However, if you watch the anime, his eyes are open half of the time.
That Echizen is like me when it comes to getting up in the morning.
That they're supposed to be quiet during matches yet everyone talks and/or cheers.
That when Akutsu visits the Seigaku tennis club, his racquet is pink.
That Fuji uses a gold racquet in the match again with Mizuki, but all the other times it's a light blue.
That Ryoma loses against Tezuka and Sanada the first time he plays against them, but when he plays Yukimura for the first time he wins. They're all supposed to be around the same level.
Yuuri and Wolfram all the way XD
I LOVE THEM. doesn't this pic explains why i love them.?
There were lots of these poems and quotes about death, which I thought was lovely. This one says: "They were what we are, dust, toys of the wind; fragile like men. Weak like nothing!"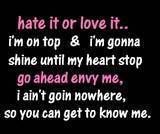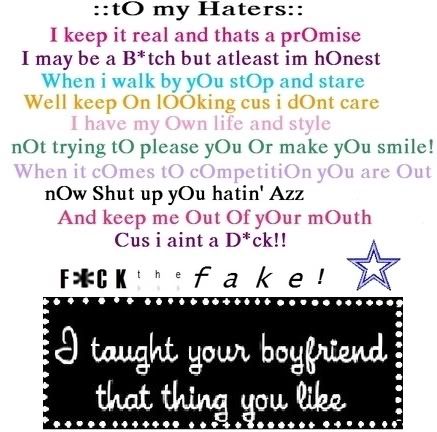 Take the Magic: The Gathering 'What Color Are You?' Quiz.
You must be logged in to register.