H E L L O !      
Current Projects: My Brother Raped Me
"i'm just a girl
whose hair is never right
         who more then once has fallen on her face
who can't stop laughing at something that happened yesterday
        who cries because sometimes nothing is right
but sometimes,
i'm just a girl
who can't stop smiling because for that moment
                                                         everything is perfect."                                                          
  ♥ L O V EH O L I C ♥
                                             - He ate my heart
~Also, it would really mean alot to me if people became a fan if you enjoy my writings. It'll be easier for me to update people who wants me to update them!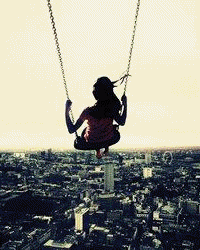 ----------> I put all my genius into my life; I put my talent into my works 
"I am focused on the work. I am constantly creating. I am a busy girl. I live and breathe my work. I love what I do. I believe in the message. There's no stopping. I didn't create the fame, the fame created me."