READING REQUESTS CLOSED. SORRY. HOWEVER, IF I HAD ASKED YOU TO KMU, KEEP IT COMING. I'LL TRY TO FOLLOW IT AS SOON AS POSSIBLE.
---
Flinstones!!! I want to own such a car!!! That, probably, will be future concept cars, no kidding! It runs without fuel!!!
---
Don't allow your doubts and fears to dismiss your hopes and dreams. ~ Robin Sharma
The above quote is not to you.. It is for myself. If it stays at the top, I'll always remember that and won't go astray, right?
Anything which will be accepted by one generation from the other generation, without any reason or thought will get exploited, and this is what happened with religion.
~ Gagan (Booksie user!)
---
This means: (my own translation; may suck haha)

Toiling for food ad infinitum,
Speaking of things mundane; scandalous; non-sense,
Growing grey, assuming senility,
Becoming the prey for the torturous Yaman,
Like some imbecile, blatant humans,
Did you think that I too will get defeated?
HAS ANYONE SEEN SUCH POWERFUL LINES?? WOW!!! MAN, HE ROCKS!!! AND I TOO WANT TO BECOME SUCH A MAN..
I DO NOT WANT TO BE JUST A SHODDY SOUL, THAT WAS BORN, BREATHED, AND DIED.
( *Yaman = God of death in Hindu Mythology*)
PROOF:- TAMIL, THE OLDEST LANGUAGE OF INDIA.... PERHAPS, OF THE WHOLE WORLD... I'M SO PROUD.
---
DON'T THINK TOOOOOOOOO MUCH... YOU'LL END UP BEING LIKE HIM:
---
PLEASE READ THIS POEM:
---
ENVIROMENTAL AWARENESS:-
only after you uproot the last tree
only after you suck the last drop of water from earth's lap,
only after blighting the virginity of every single inch of arable land,
will you realize that you can't eat green papers.
---
MY IDOL, SWAMI VIVEKANANDA:-
SOME OF HIS GREATEST QUOTES:
He is an atheist who doesn't believe in himself. The old religions said that he was an athesit who did not believe in God. The new religion says that he is an atheist who does not believe in himself.

Why wepest thou, brother? There is neither death nor disease for thee. Why weepest thou, brother? There is neither misery nor misfortune for thee. Why weepest thou, brother? Neither change nor death was predicated of thee. Thou art Existence Absolute....Be your own self.

We're responsible for what we are, and whatever we wish ourselves to be, we've the power to make ourselves. If what we're now has been the results of our own past actions, it certainly follows that whatever we wish to be in future can be produced by our present actions; so we've to know how to act.

Ours not to reason why, ours but to do and die. Be of good cheer and believe that we are selected by Lord to do great things, and we will do them.

Each work has to pass through three stages--ridicule, opposition, and then acceptance. Each man who thinks ahead of his time is sure to be misunderstood. So opposition and persecution are welcome, only I have to be steady and pure and must have immense faith in God, all these will vanish.
---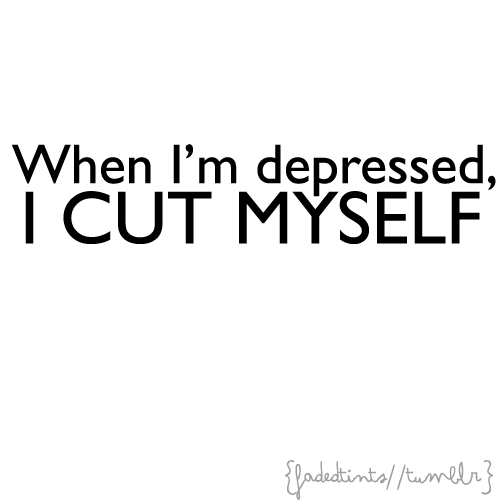 I'm already full... Go away you all..
---
QUOTS BY OUR FELLOW BOOKSIAN SERENADE WILLIE:-
As we grow up, we learn that even the one person that wasn't supposed to ever let us down, probably will. You'll have your heart broken and you'll break others' hearts. You'll fight with your best friend or maybe even fall in love with them, and you'll cry because time is flying by. So take too many pictures, laugh too much, forgive freely, and love like you've never been hurt. Life comes with no guarantees, no time outs, no second chances. you just have to live life to the fullest, tell someone what they mean to you and tell someone off, speak out, dance in the pouring rain, hold someone's hand, comfort a friend, fall asleep watching the sun come up, stay up late, be a flirt, and smile until your face hurts. Don't be afraid to take chances or fall in love and most of all, live in the moment because every second you spend angry or upset is a second of happiness you can never get back.

There will be a thousand times when you go back to life and imagine that everything wrong you did would get erased soon one day, when you think that whatever wrong you did was just a mere dream. It never happens neither it will. Ever. The only question that pops in my mind like a spring is, if they are gone and leave me lonely, is it good for me to assume that they'll remember me, even if I know that I was not one the cause for their smile? I think it happens with everyone, and probably the best thing to do at that time is sit blankly on the parking lot. Somehow, those horns heal your heart slowly.
Like it??? Go and compliment her... The Ayn Rand of Bookise...
---
"Every one is obessed with something. And you're my obsession" - to my sisters...
---
LEGENDS OF BOOKSIE: (not in any order)
These are legends - according to me... They'll always deny that, showing their humility. Never mind. I must show my admiration for them!
THE BEST POEM OF ALL TIMES: Jinisha's BEHIND THE VEIL.
THE BEST NOVEL: GuruGuy's BELIEVING IN TEDDY; and Drops of June by Dianne Greene.
THE BEST SHORT STORY: Nik89's BLACK TUX, WHITE DRESS. and Saaya's Metamorphosis.
Note: I read recently one of the best short stories of Booksie. Click the title: METAMORPHOSIS. If you want to witness how excellent literature may taste, try this writ. I highly recommend this to you than anything else...
One more excellent writ that  brings to light a very important social/ethical issue that is in abundance in countries like India and other S. E. Asian countries. When you've some free time, please do read my recommendation. It is very short of about 400 or less words. Read this: UNTOLD FEAR
Drops of June by Dianne Greene. I can assert that this is such a professional writ.
---
---
50 iconic writers who were rejected repeatedly.. So don't worry if you didn't make it by now!
http://www.onlinecollege.org/2010/05/17/50-iconic-writers-who-were-repeatedly-rejected/
---
Thank you so much for spending your invaluable time in reading my profile...