"A pill to make you numb, a pill to make you dumb, a pill to make you .... anybody else"  -Coma white -Marilyn Manson<3
Hey there. You may call me Eliza, nice to meet you! I am 16 and a student studying for my GCSE's. I love writing (obviously) mostly peoms but stories too and if i'm not writing then i'll be drawing or painting. I always do reading requests, although I ask for a read of one of my own in return. when I get fan requests I always check out thier work and fan if I like it enough. Well, that's the basic info over with. I'll say some more about me further on if anyone is interested :)
I am working on loads of short stories and novels at the moment, although I never seem to finish them, They'll be posted on here eventually. I'm always writing poems, i'll be in class and i'll just get an idea pop into my head so I have to jot it down to work on later. I never just write one in one go, i'll be a few days work in progress.
Two other brilliant poeple you should check out are "Twinkletoes" (my best freind since we were five) an "KingBalfazar" (my cousin who's been more like a brother to me, my whole life)
If anyone who's my fan or I'm a fan of would like to chat to me over emails or facebook, please do tell me in a comment on my page, I love talking to people who have the same interest as me :)x
Ahh a bit more about me then....hmm, let me think.....
I am a girl. One who is attracted to girls, that makes me a HOMOSEXUAL :D oh and i'm proud to be, if anyone cares at all they can go die under a rock:). Oh and i'm also attracted to people regardless of age,  i'm sure there must be a name for that but I don't know it. oh well x'D
I am very into music, I listen to it 24/7 c:
Favourite bands...  MARILYN MANSON (I WORSHIP HIM), Bring Me The Horizon, Murderdolls, Black Veil Brides, Korn, Halestorm, Metallica, Slipknot,The Pretty Reckless, Muse, Black Tide, Bullet For My Valentine, Deftone, Machine Head, Electric Wizard, Paramore, Linkin Park, Nickleback,Tokio Hotel, Escape The Fate, Skrillex, My Darkest Days, Lady Gaga, Knife Party, Falling In Reverse, Enter Shikari, Eminem, Nirvana, Seether, Red Hot Chilli Peppers, Flyleaf, The Defiled, Rob Zombie, Wednesday 13, Suicide Silence, Theory Of A Deadman, Foo Fighters, Five Finger Death Punch,Drowning Pool, Evenescence, Dope, Alter Bridge, Motionless In White, Green Day, Lostprophets, In Flames, Kasabian, Coldplay, Icon For Hire, Fit For Rivals and so many more.
I am the eldest child. I have one little sister who is eight, We get on quite well. I read her a chapter of harry potter every night before she goes to sleep. I live with her, my mum and my dad.
I have lots of freinds, mostly outside of my school. But some very good ones in school. We have a pretty good time sneaking about for fags during lessons. Every oppertunity I have I'm off up town to meet mates and piss about. Every saturday evening i'm in my favourite club (plays alternative music and has bands playing and everything) I guess i'm irrisponsible when it comes to going out. Too many times i've been in dangerous, risky and sometimes illigal situations. But hey-ho!! they're all learning experiences and I don't regret them because they're valuable memories. Even if they were a bit unpleasant at the time. Also i'm sure you've noticed I can't spell very well. That's not my fault though, I have Dyslexia and Dyspraxia :Pxx I should probably put in here that I do actually spend a lot of time studying, I care about my education and my future. I'm not a total waste of space C;
Now for some pictures c:
This is my GOD Marilyn manson<3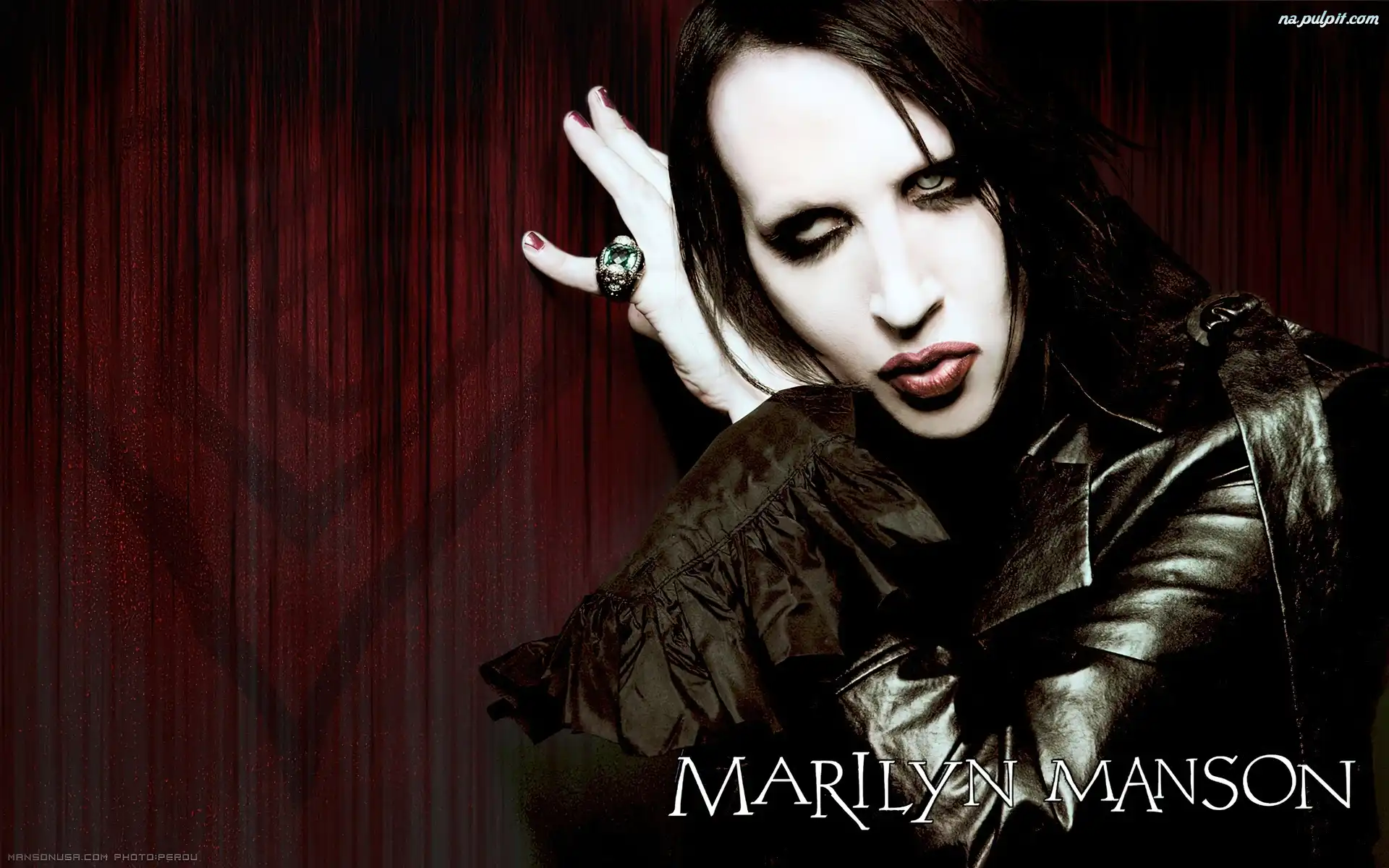 Seriously, my obsession with him is just so unhealthy, I actually worship him in any and every possible sense<3
"Fail to see the TRAGIC, turn it into MAGIC" - Dope Hat - Marilyn Manson<3
RIGHT now this is me!......
If you've made it this far, I congratulate you!! Either you've got nothing better do, your a peadofile or you actually want to know about me. Most probably one of the fist two x'D Have a nice day! and please do fan and i'll fan back xxx
BYE!! <3