<!- Template: Inner_SMRTY_public.dwt->
forgivenessaandlovee
Featured Writing
This user has no featured writing.
Writing Portfolio
HAPPY 2011! I hope you all have a great year (: bring it onn
buuut anyways (: hi. im kaya! lol i like to read books. so this is my page. and i think these pictures are cute! read my story. i'll love you forever (: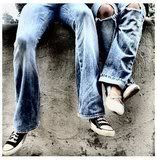 yeahh..haha. so uhm i like alot of books. & i like reading on booksie. i like skins, the show from england. & i love x325932597345 MITCH HEWER ;D oww owww!
thats me. im kaya (:
forgivenessaandlovee has 1 Fans
Comments