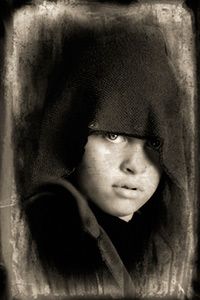 In her dream they were all in the glade past the big deadfall. She stood there in amazement and gazed at everything that was still so familiar even after all the passing years.
She was barefoot. The grass was cool and slick on the bottoms of her feet. The odor of honeysuckle and wild azaleas assaulted her senses and she breathed in as a part of her stood back in disbelief at how real everything appeared to be.
The tackle caught her low and she slammed into the ground and slid in the wet grass. Arms like iron bands locked around her and tried to flip her onto her stomach. She grunted and rolled into a tight ball. Her left arm shot down and circled around the head at her waist and she tightened her grip. She remembered this game and this kid from long ago.
"Shit! Alora,leggo!" Cam Dayin howled. His scraped face turned red as she cut off his airflow. He bucked like a stag but she grimly hung on. She marveled at the feel of his skin. Cam's spiky hair stuck up at odd angles. Alora felt a beginning drip of snot on her arm as he flailed about.
"Okay,I give, lemme up!" He gasped,his face purple. She let go and grinned as she pushed him away. His father was Aamon, the demon of war and violence but the blood that flowed through Cam's veins had never bested her.
"I like this dream." She realized as she watched Cam get to his feet. He glared at her, his big forehead wet with sweat. His breeches were torn at the knees and she could see countless scabs peeking through. Souvenirs earned from his constant attempts to waylay her. She couldn't count how many times she'd kicked his ass.
"C'mon shitheap,let's go." She crouched down and beckoned to him.
"Fuck you." He sulked. He scrubbed his hand across his nose. Cam was a slow learner though. He'd try again. His father's blood lumbered through him. It forced him to always sniff the air for a fight and he always got his ass pounded in return.
"Come on you guys; let's play something."
Elisa Tor sighed, gnawing at a ragged fingernail, as she lay on her back in the grass.
It was all so real and, for a split second, Alora thought: Maybe this is real and all that other was the dream. Oh god,I finally woke up, I finally woke up. Her legs gave way and she dropped onto her knees in the grass.
Clouds skated across the sun and a breeze fanned through the trees. The clearing was bathed in vast shadows then endless light. She looked around eagerly. She wanted to see the faces she'd missed for so long but something in her mind, her rational waking mind, clicked home.
Yes,it was a dream; she knew too much for it not to be. She looked at Cam as he struggled to do a handstand. His little boy's face was twisted with a fierce concentration.
(They'd tied him up and peeled his skin off. Just took a knife and dug in then pulled, stripping it away from the muscle. He never screamed. She could kick his ass to hell and back and never be that strong)
Elisa Tor stared dreamily up at the clouds. Her hands were folded behind her head as she watched the sky.
(Her father had been Verdelet, the Master of the Sabbat, and Elisa had loved to dance, to laugh, to make Alora laugh, and they'd made secret plans to run away together. To be princesses. Or peasants. They'd nailed her upside down to a tree with spikes run through her palms, throat,and feet. They'd taken her ears and tongue)
Alora looked around,close to tears. (can you cry in dreams?) She saw all her dead friends as they played on dead grass beneath a dead sky.
(I don't want to be here anymore, wake up,wake up, wake up)
"You're it."
A hand thumped her shoulder and she looked up into Val Hannifer's laughing face (tied up and ripped in half by horses). She shuddered helplessly.
The clouds moved on and the clearing became bright with steady sun. The shadows crawled back into the trees. The listless, cold horror of what she knew receded beneath the warmth and she smiled. She remembered this game. It was one of her favorites.
This dream wasn't so bad. If she didn't think about it and just went along and played it would be all right. It could be a good memory stored away in a place where good memories were hard to find.
"C'mon stupid, you gonna play or not?" Val demanded with a wild grin.
"Yeah,let's go." She said. She crouched down, her legs tight and ready. She waited.
It was one of their forbidden games. Their mothers didn't like them to play really aggressive games at such a young age because of how quickly tempers could snap and bloodlines could come to the fore. But they were kids.
They snuck off to play and slunk home with bashed heads, bloody noses,and puffy cheeks. They'd struggle to explain in their tribal tongue which only got them into more trouble because, as their words balked and stumbled, the mothers knew they'd been off speaking the "pagan peasants language." You just couldn't win for losing.
And this game was one of the worst. It involved one person in the middle who pretended to be an animal. (Her favorite was a wolf) The others would dance around and try to tag her without getting tackled. The one with the most tags won. It was simple, physical,and brutal. They loved it.
Alora steadied herself and gave a low growl. Her attention was on Cam. He darted in and jinked to the left but it was merely for show. A hand whapped her back and Val leaped away but she knew she had him. She was too good at this game. She always won.
She whirled and lunged. Her hands anticipated the feel of Val's tunic as she dragged him down. Her feet tied up and she stumbled. She regrouped, swearing, as Val yelped his victory.
A hand curled into a fist caught her on the back of the head (it could only be Cam) and she swung around. He was right there but, again, she fell and he escaped.
The uncertainty of dreams reasserted itself and she felt that coldness again (I've never stumbled!) as she lunged and missed. And lunged and missed. They danced around her, faster and faster, and their faces merged until they weren't faces at all. This good memory that she'd wanted had become dark and tangled. She couldn't break free. She could only leap forward and come up empty.
"What kind of animal are you?" She thought it was Cam's voice. She thought she recognised that familiar tone of disgust but it was more like an echoing blend of all of their voices.
She rolled onto her back and panted. She might be a little kid in this dream but her exhaustion was all of nineteen years and then some. The faces loomed over her. They blocked the sun and sky and the question was repeated: What kind of animal are you?
And,oh god,she knew the answer. The words would change her dream from good to bad with no going back but there was nothing she could do about it now.
"A broken one." She heard herself whisper. "A broken one on display."
Her friends were gone and the face was a beast. One that was serene in darkness, fed on aged bones, and made crazy by the intermittent light of hope. It filled her vision. Terror caused her to push herself hard against the ground. That too-real ground. But there was no escape.
"Speak and tell me of loss." The beast said. She felt the deep baritone of its voice as it hummed through her bones.
"It is return." She answered as she closed her eyes.
"And guilt?"
"Regret." Yes,you could cry in dreams, now she knew.
"And what is alone?" The great voice had begun to fade but she kept her eyes firmly shut.
"Myself." She whispered. Her face was wet with tears.
She felt a hush like a space that waited to be filled. Her hands moved through the grass. She tore at the lush greenery. The sun careened behind clouds making everything simultaneously dark and light. The wind kicked up cold and empty as she lay there,unable to move.
Footsteps glided through the blown grass and she knew that the sliding whisper was the sound of her friends returning. It wasn't a carefree noise but a sly one. There was a terrible patience within the sound of those steps. And why wouldn't there be? Alora now knew time was nothing here. They moved with the terrible,unending patience of the dead.
She struggled to wake up, because she didn't want to play any more. (what kind of animal? A savage one but alive). She didn't want to hear Cam or see Elisia. She wanted to wake up if only...
|
Email this Novel |
Add to reading list