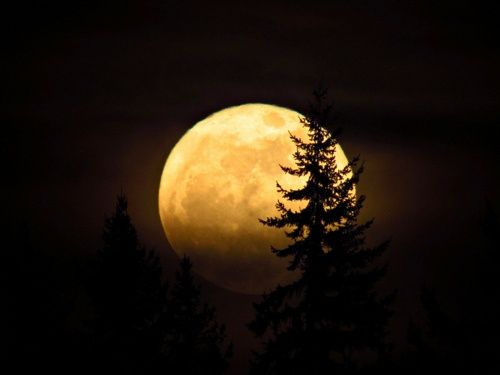 Pinchem kicked into the dirt and propelled himself backwards like some overgrown crab looking for its hole. A sharp pain jutted his hand and he knew, without looking, that he'd caught himself a good one on a rock but he didn't care.
Something cold wrapped itself around his heart and his chest jumped in funny little hitches. He brought a shaking hand up to his chest and wondered if the frantic thumping would just stop and that would be the end. At this point, the possibility held its own peculiar charm.
Pinchem dug through his trouser pocket, scrabbling past dirt, lint, and stale tobacco. A sour, coppery taste filled his mouth. Where the hell was it?? His fingertips closed on a small, greasy cloth bag. He yanked it out and clutched it like a drowning man would a saving hand and began to pray.
He'd had the amulet all his life. His mother had bought it from a priest and the concoction of betony leaves, salt, hyena skin, sage, and rosemary had always watched over him well. But would it work against this? Was Brede punishing him?
He prayed louder, his voice high and shrill as he worked the worn bag through his fingers. His old and trembling fingers. The faint peppery smell of the mojo brought a sting of tears to his eyes and he folded himself against the ground as neatly as a carefully stacked pile of twigs.
All those jittery, coming from nowhere fears Pinchem had had growing up were back. The years faded away and he was ten years old again. Face to face with the haunt in the forest. The eyes in the woodshed. The slithery thump in the middle of the night. The Twiceborn was all the possibilities of what existed in the darkest imagination of a child. And now the possibilities had come home. Had slouched up that childhood road and knocked on the door of his twilight years with a gleeful thump and whispered, "Here we are, Teldin. In the flesh. All wool and a yard wide."
"You're real." He whimpered, each word an agony. "You're real."
The good luck charm slipped through his fingers and dropped into the dirt, unnoticed.
♦♦♦♦♦♦♦♦♦♦♦
Alora couldn't bear to look at him. Loki shifted beneath her and tossed his head. He was bored with the macabre scene and she envied him his stolid, unflappable mentality. With sudden clarity, she saw every stone on the ground, every blade of grass shadowed by the dying red of the sun. She saw all of this with the sharp sight of one who stood on the outside of everything.
"I'm not ashamed of who I am or what I do." She thought vehemently (I take it back, I take it back) and threw the empty waterskins she'd been clutching to the ground. They landed hard, and sent up a small explosion of dust beside Gareth's boots.
"Go in there and fill these up. And bring me some grain for my horse."
Gareth dragged his eyes away from the quivering form on the ground and looked up at Alora. A collective sigh swept through the crowd and he glanced at them, annoyed. It was fine for ol' Pinchem to get eyeballed. He wasn't nothing more than what the cats dragged in (he grinned broadly at this) but when those same eyes turned on him, well, that changed things. He hoped they didn't think he was suddenly going to drop down in the dirt and piss himself like Pinchem. He snatched up the 'skins and hurried into the Livery.
The minutes dragged by as Alora waited for Gareth. Her eyes took in the ancient gold and purple of the sky as the sun slipped below the horizon. Her concentration on the scene was more of a refined centering, a honed fire perfected over many hard miles. She heard everything. Pinchem's mumblings, the cautious shuffle of the townspeople. Saw the fear in their wide eyes and smelled it on their flesh like curdled milk. Saw and heard everything without taking her eyes from the spectacular sunset. It was her own mental version of the shell game. She could take in everything and never lose her main focus. In this case, the end of the day.
With one final brush stroke across the sky the sun disappeared and Alora felt a peculiar sense of peace in spite of everything. The simple contentment of another day done and tomorrow still a good piece down the road. The breeze kicked steady against her face and danced through Loki's mane. The forlorn caroling of a whippoorwill softened the sound of Pinchem's prayers and something inside her loosened with a bittersweet tug and fell away. She loved their call.
They possessed such a wild patience.She loved how they waited for the sun to slide away before they echoed through the dark. Made brave by blackness. She sat her horse with a peculiar smile. She knew it was the closest she'd ever come to feeling any kind of camaraderie with the living things around her. Loki rumbled deep in his chest and pawed the ground, breaking her reverie.
"Where in the hell is Gareth?" She shifted, and grimaced at the feel of the leather adhered to her like a second skin.
Gareth burst out of the Livery, the waterskins swinging wildly with every step. With a sideways glance at the crowd, he slid to a stop and pulled on his sniffy , crotch-patting demeanor with such a casual air Alora had to choke back laughter. He smiled up at her as if they shared a common ground and her laughter disappeared.
She snatched the 'skins and bag of grain and knotted them around her saddlehorn. Gareth's upturned face was a mixture of adoration and amazement. His expression, combined with the old man's wild exhortations, pushed the situation beyond her endurance.
"Screw this." She muttered, and snatched up Loki's reins. She drove her heels into his flanks. She was going to set up camp, eat something, relax, and then wait and see if Sar's family jewels were big enough to make him walk out to her and finish up their business deal. Take a good long look folks, this circus is pulling up stakes and heading out.
Used to her sudden piques of anger, Loki spun about handily and rolled into a canter. Perhaps he was just as anxious to leave the strange scene behind as she was.
Pinchem suddenly drew himself up off the ground. Twiceborn or not, he wasn't going to be shucked out of coin. He had cats to feed. "Hey. Two coppers for the feed."
"Gareth will pay you."
Alora didn't bother to raise her voice or turn her head. She didn't care if the words reached his ears or not. It amazed her how her money never seemed to be as jinxed as she was. She knew that someday the church would hunt her down and peel the skin from her hide like a just scalded pig and every coin she had would go into the church tithe.
(Well brothers, our brethren has suffered from this scourge long enough. In the name of Brede, we've rid the poor innocents of her malevolent presence.Now we can build a new church, and hey how 'bout new robes all around!)
Her legs clutched Loki's ribs tighter and he dug his hooves in. Large clumps of sod flew as he moved away from the crowd.
Gareth watched her go,and tried to ignore Pinchem's insistent tug on his tunic. He'd pay her livery bill and he knew he'd pay through the nose but that was okay. Solid aces, in fact. The Twiceborn owed him money. A perfectly acceptable reason to wander out later after Sar's ridiculous war games (the art of swinging a scythe and lopping off your enemy's head instead of your neighbor's) and see just how much attraction he'd drummed up. Or if she'd just been shining him on. He dug down into his pocket and looked for coins. He wasn't surprised at all to hear himself beginning to whistle.
|
Email this Novel |
Add to reading list