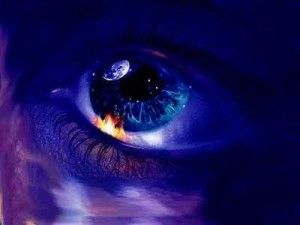 Duran had done well in buying supplies. Inspired by his eagerness for Alora to leave, he'd gotten a variety of foodstuffs, a new whetstone, and several different types of ointment and liniments that she had no clue on how to use. He'd also gotten several pouches of tobacco and some peppermint leaves for Loki. Alora picked up an odd looking metal comb with several small rings attached to its handle.
"What is this?"
"It's a horse comb. For brushing Loki."
Alora stared silently at Duran until he glanced away. She'd never known they made special combs for horses, she'd always used a handful of grass to rub him down or she would force him into any available swimming hole she found and scrub him with sand.
"A horse comb." She repeated.
"Yes." Duran stated succinctly. "You can keep the feathers on his legs from getting so tangled up. And look, see the little rings? They jingle together when you brush him. It's supposed to be soothing."
"Soothing for who?"
"For him. Loki. He likes to be brushed."
Alora nodded and slanted a look towards Loki, who was busy gnawing on wood as Islinn continued to undo bows. She glanced back at the pile of supplies and noted a stack of grooming cloths as well. Loki had more on the road toiletries than she did.
"Maybe I should just leave the bows in." Alora thought sarcastically as she surveyed all the horse gear. She picked up a jar of brown ointment, opened it, and immediately wrinkled her nose at the smell.
"What is this??"
"It's for your saddle. It keeps the leather soft and bendable."
Alora found she was absurdly touched that Duran had taken her long ride to Lochedge into consideration.
"Thank you, Duran. This will come in handy I think."
Duran looked away. The red of his face extended all the way to his hairline.
"Actually, it's more to keep Loki from getting any rub spots from dry leather while you're riding him."
"Oh."
Alora set the ointment back down. Duran leaned over and eagerly picked up two cloth-wrapped objects and held them out.
"Here. Porkbread. I didn't tell Fetch it was for you. Look,it's still warm."
Alora took one of the parcels and found herself a spot in the hay. She opened the cloth and breathed in the aroma of barley and pork fat. She tore off a piece and took a large bite, chewing carefully with her sore jaw. She looked up to see Duran still standing by the supplies, holding the other parcel. Alora raised her brows and impatiently pointed at Islinn. He glanced at the girl, indecision written across his face and Alora inwardly groaned as he headed in her direction instead.
"Do you want me to give her all of this?" He asked as he knelt down.
Alora swallowed and wiped her arm across her mouth. She was starting to feel like she was in a foreign country where she knew none of the customs or traditions.
"And…why would you not give her all of that, Duran?" She inquired. Duran shot a hunted look towards Islinn.
"Well…Behrin feeds all his slaves…a certain way. I doubt she'll know what to do with this."
"You've got to be kidding me. For fuck's sake Duran, just give her the food. If she's hungry, she'll eat it." Alora snapped. This was starting to be ridiculous. Duran stalled, still unsure. Alora ground her teeth with frustration.
"She's just like you and me,all right? Well…maybe like you. She wasn't raised up in a cage somewhere. Now, go on and give her the food."
"Fine." Duran stood up, his jaw set. He walked across the Livery to Loki's stall, where Islinn was still busy untying bows. She glanced up as he approached. Duran stopped outside of the stall and held out the wrapped porkbread.
"Here." He said,dumbly. "This is yours."
"What is it?" Islinn eyed the parcel.
"It's food. I got it when I was out getting supplies."
Islinn looked over at Alora. Alora waved an impatient hand at her before she resumed her meal.
"For me?"
"Yes. It's for you." Duran sighed. He didn't approve of all the slaving customs but like it or not, he was familiar with them. He had spent a boozy evening with Behrin one night in Fetch's a few winters back and Behrin had filled him in on the breaking and training of slaves.
Duran had been appalled…yet fascinated. Plus, Behrin had been buying all the liquor. Duran received quite an earful to go along with his bottomless tankard. He knew Islinn wouldn't take the food from him. And, sure enough, she turned away. Duran looked at Alora with a helpless shrug.
"This is fucking stupid." Alora thought crossly as she got to her feet and stalked across the Livery. She stopped in front of the two of them.
"Well?" Alora glared balefully at Duran. He shrugged again. She looked at Islinn, who immediately bowed her head. Alora didn't know what to do. It seemed to be a simple matter to her. If the girl was hungry, why wouldn't she take the food? Then it slowly dawned on Alora.
"Ahh. I see. Let me guess." Alora said quietly. "You think if you eat food bought by my coin, you'll be committing an unforgivable sin? Well,I've got news for you: You're going to get awfully hungry by Lochedge. I hope you're a hell of a forager." Islinn stepped back from the quiet venom in Alora's voice.
Duran cleared his throat.
"I don't think that's it."
"Then what??" Alora's voice was cold yet bordered upon desperation.
"Okay. Behrin…handed out the food. He decides how his slaves eat, and how much they eat."
Alora remained silent. Duran looked at Islinn who still stood quietly with her head bowed. He lowered his voice and turned more towards Alora.
"She doesn't know. You need to tell her how much of this she can have. Then give it to her. If she eats all that you give her, you give her more. And…you just do that until…well…you don't want to give her anymore or she doesn't want anymore to eat. It's up to you."
"Are you serious?"
"Yes,I'm serious. " Duran took a few steps away from Islinn and silently signaled for Alora to follow.
"Behrin is very particular with his slaves." Duran lowered his voice even more. "They don't make decisions on their own, not even small ones like this. She doesn't know what to do. "
Alora took a ragged breath. Her sense of impatience was slowly over come by pity and a deep-seated anger for Behrin. She looked over at Islinn. The girl looked up with a strange, vapid expression on her face. It was an expression Alora recognized with a stomach-turning heaviness.
Alora knew that some things in life could be so constant or cruel that acceptance became an insidious second nature. Islinn wasn't even aware of the fact she'd spent a large part of her life looking down, like a mule plowing an endless furrow. Alora was sickened by the situation at hand.
She took the bread from Duran and walked back over to Islinn. In spite of her distaste, she reached out and tilted the girl's chin upward. A wave of nausea trotted through her and she gritted her teeth at the sudden rush of saliva in her mouth.
"Is that true? Behrin doled out the food?"
Tears filled Islinn's brown eyes but she didn't look away.
"Yes." She mumbled beneath her breath.
"And…you don't know what to make of me just handing this to you, is that right?"
Alora couldn't quite believe what Duran had told her and she had hoped to hear something different from Islinn.
"Shit. I'd rather have her tell me she didn't want charity from the demon whore." Alora thought dismally as Islinn struggled not to cry. Alora let go of Islinn's chin and hastily wiped her fingers across her tunic. She struggled to keep her voice calm.
"I don't know what Behrin taught you and I don't really give a shit. I'm not Behrin. I was hungry and thought you might be too, so I got food for us. Eat as much as you want. If you want to save some for later, that's fine. If you want to toss it out, that's fine too. You understand?"
Islinn nodded,silent. Alora held the bread out and, after a few moments, Islinn took it. Alora went back over and sat back down and gloomily contemplated her now-cold meal.
"I should have killed that lily-white peckerwood when I had the chance." She thought morosely.
|
Email this Novel |
Add to reading list