HI there! Im Nenao and welcome to my page!
My real name is Elena and I love to write, the reason Im here :) I also love drawing, reading, and animating.
Im currently focusing on finishing my novels "It Goes On And On" and "Warrior Cats:The Battle" So other novels will be put on hold.
It Goes On And On:
Frost is quite the trouble maker and is not very advanced when it comes to her powers. The wolves of her pack disrepect her and treat her like an omega. Most of her life Frost does the same routine day after day until something happens...
Warrior Cats:The Battle

Duststorm is a loyal warrior of MistClan and hopes to become deputy, maybe even leader, of her clan one day. But a new darkness rises and only one cat could save the clans. Where will Duststorm's loyalty lie in the end? With the evil, or with MistClan?
Suggested writers:
Novels Im currently reading:
Dare to love?? by princessniki
Love Rekindled by princessniki
Soulmates, Ivy's change by tabbygirl
My Sexy Online Lover by Take the World by Fire
The Terror of Fiona by TerraAsh2013
I LUV WOLVES AND CATS!!!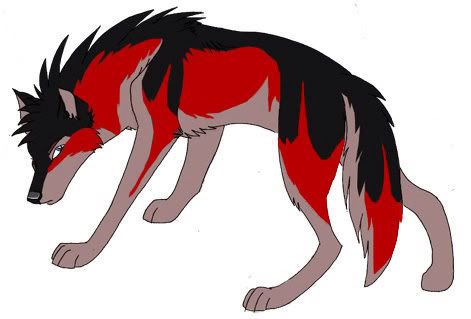 I have been entering some contests lately, something I couldn't find much time for when I joined Booksie about a year ago. So I have entered in the following contests:
Dragon Crystal - QTTA7777's "Booksie short contest/competition"
The Locket - Sparrow01's "Sparrow's Contest 1"
Howls Of The Werewolf - girluvscupcakes' "Calling All The Monsters: Horror Contest!"
NOVEL reading requests are CLOSED. I will only allow requests from novels I am currently reading and have asked to be updated on.
SHORT STORY reading requests are OPEN.
Character pics for "It Goes On And On" (Art & Characters belong to me)
Frost:
Mason:
Autumn:
Coal:
Dear Bullies, That boy you punched in the hall today; committed suicide a few minutes ago. That girl you called a slut in class today; she's a virgin. That boy you called lame; has to work every night to support his family. That girl you pushed down the other day; is already being abused at home. The girl you just called ugly? She spends hours putting makeup on hoping people will like her. The boy you just tripped? He is abused enough at home. See that man with the ugly scars? He fought for his country. That guy you just made fun of for crying? His mother is dying. You think you know them. Guess what, you don't. COPY AND PASTE THIS ON YOUR PROFILE IF YOU HAVE A HEART!!!!!
thats about it for now, PEACE :D
-Nenao