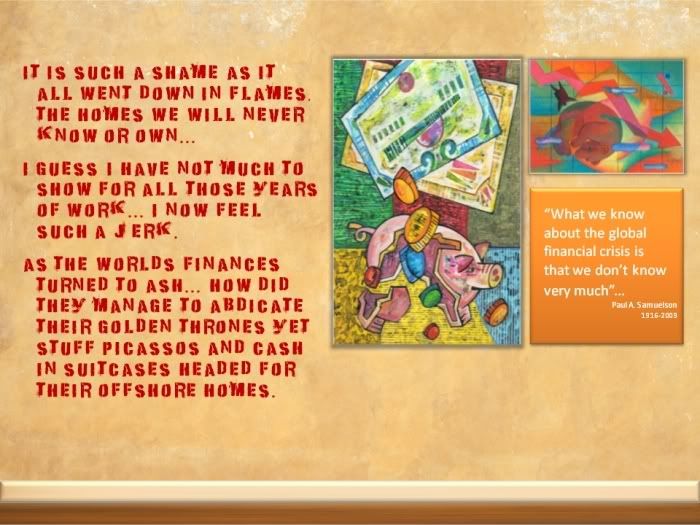 Our Recession... Is Our Depression
We were proud, we were strong...
Then they came blundering along with their unregulated financial greed... we could only plead.
Life must be just a haze when seen from so far above... I guess they thought we could never lose.

It is such a shame as it all went down in flames, the homes we will never know or own...
I guess I have not much to show for all those years of work... I now feel such a jerk.
as the worlds finances turned to ash... how did they manage to abdicate their golden thrones yet stuff Picassos and cash in suitcases headed for their offshore homes.

What can I do but try not to give up when I am forced to not live on much...
So few jobs, yet so many applicants... I know I am a capable choice but alas I don't appear to have a voice.
We were proud, we were strong... but I guess that is yesterday's song.

---
"The point is, ladies and gentleman, that greed, for lack of a better word, is good. Greed is right, greed works"... Gordon Gekko, "Wall Street" 1987
"What we know about the global financial crisis is that we don't know very much"... Paul A. Samuelson (1916-2009)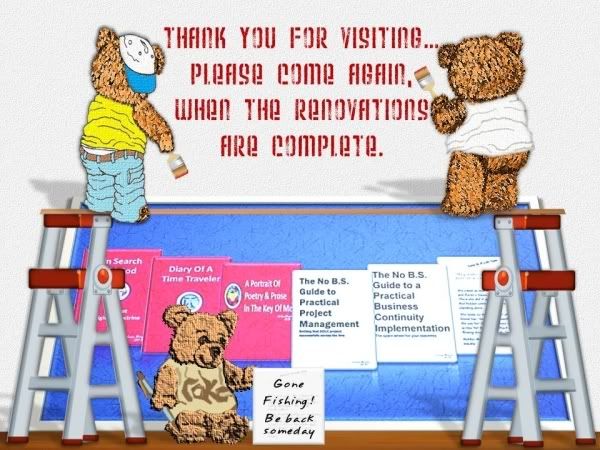 |
Email this Poetry |
Add to reading list