Love lives on forever. Some people choose to believe that, while others just think it'll fade away overtime. However, even if love does live on forever - how would we know? The loved ones could die off, or forget. Even if so, we could still assume that the love was once alive, even if the person isn't with us anymore. As for teenagers, they claim to know what love is, even if they've never experienced it before. Do you think that's possible? Can they really know what love is, or is it just a figment of their imagination until they experience it? Does love exist for the people who haven't been in love before? Maybe it's just a dream for them, and some long to fulfill it - therefor, they claim to be in love - usually via text message, after only dating the person for a number of hours. Do they even know what love means?
Love isn't lust; there is a distinction. Love means - well - what does it mean? It means that you love
someone for the way they act, their mannerisms and flaws, their laugh and many other things - one of those things include looks. However, you can't say you're in love after one day, because love doesn't work that way. Even if love at first sight was true, and I'm not implying it isn't, how would we know we were in love by just looking at the person? Isn't it kind of shallow?
Our story starts at 403 Hill Street, where a family was moving in. Even though they only moved from up the block, it was still a new experience in which they enjoyed. With a small lake behind the house, and the wind letting the trees give a nice summer breeze on a usually scorching June day, it was something to be appreciated. As Mr. Pulse struggled to carry the boxes up the steps, he had to stop for breaths every few seconds - being he was quite pudgy and suffered with asthma. Mrs. Pulse, however, had no trouble carrying in the boxes; she still feared dropping the china and glass.
As for the two boys, Derek and Henry - they didn't mind, especially being they got to go back to the high school where they were well-liked by everyone. Derek had been in military school for two years after starting a fight with one of the freshman, vandalizing the cafeteria wall, pushing his own brother into the school swimming pool, shoving a kid into a locker, showing a bit too much physical affection, getting written up for flirting with his gym teacher, breaking a glass window and knocking down a door. Despite his write ups, he had now turned into quite a good kid, and was ready to go back to school where he would hopefully revert to his old social status. Being it was summer, he had time to catch up with his family.
"This sucks," he murmured to his brother, even as he picked up the box of living room accessories with almost no struggle.
Henry nodded, pretending not to feel intimidated by the amount of boxes that stood before them. He quickly wiped the sweat from his forehead in fear his older brother would critique him for it. As Derek quickly made his way up the steps to the colonial style home, Henry was quite laggard in the process.
"Was military school fun?" Henry asked in a shout, still on the first step. Derek rolled his eyes and proceeded to grab the box out of Henry's hands carelessly. He nodded with a slight pout.
"It was really fun. I had to cut my hair, do push ups everyday, deal with a prissy dean and sleep on a rock-hard bed with a roommate who took his monthly shower on Monday's. Yeah, I had a
great
time," said Derek with a hint of sarcasm lingering in his voice. Henry shrugged and ran to his room where his things were already unpacked, in fear of getting pounded on by his brother.
As much as he wanted to beat him up for even asking a question so unintelligent, he decided he better keep a grasp on his temper if he wanted to stay at home.
The house was unpacked at midnight; as much as the family wanted to admire it, they didn't seem to have the strength, their stomachs rumbling.
As the soup was being served, Mr. Pulse could hear splashing noises from the lake. Since they were in Florida, he started to feel paranoid.
"Derek, go outside and check if there's an alligator in the lake," he ordered, with all seriousness. At first, Derek was taken back by this sudden request, but realized he had to follow the rules. Plus, he didn't want to seem afraid in front of Henry.
He grabbed a flashlight from the tool shed and was off. The property was huge, the field of grass leading to the lake seemed as long as Route 66. Patches of dirt also made the property appear unkempt, even though it was beautiful anyway.
He ran towards the pond to save time, but kept his distance. Derek shone the flashlight towards the water, seeing nothing. Relived, he stepped towards the pond and gazed at his reflection through the clear river where the lily pads slept.
Content with his voluminous brown hair he ran his fingers through it; also gaping at his caramel colored eyes. He pouted, almost as if he were a super model, and within a few moments navigated back towards the house.
He wasn't conceited, per-say, but more like confident. Even though most people perceived of him as a jerk, he was actually only going through a period of 'teenage angst.' He slid through the glass door after coming up the deck and once again took his seat at the kitchen table, where Henry bragged about his good grades.
"Did Heidi call?" Derek asked optimistically, even though he tried to hide his happiness with his expression. His Father smiled.
"No. Thank God," he responded with a churlish grin. He rolled his eyes at his Father's remark. For some reason, his parents never took a liking to his girlfriend.
"Why do you like Heidi?" His Mother asked with curiosity. Derek shrugged, with a nonchalant grin spread across his lips.
"She's nice, and she's also pretty easy on the eyes," he chuckled. Mrs. Pulse rolled her eyes but continued to eat. "How have you stayed in touch?" Henry asked.
Derek finished gulped down the broth of his soup, raised his eyebrows and then continued after wiping his mouth with a napkin.
"Well, we've written letters and whenever I got to borrow a quarter from someone I called her up," he responded. His Mother collected his dish and gently placed it in the sink, then taking a seat once again.
"I've never been fond of that girl. She's such a cheap floozy who wears too much make up," she replied, glaring at Derek. He banged his fists on the table and stood up with rage. His mouth dropped open as he waited for words to slide out; he pointed his finger defensively. Mrs. Pulse sat, her hands innocently resting in her lap. She opened her eyes wide and waited for a response, the look on her face implying that whatever he does and says could get him sent back to military school in a hurry.
Derek flopped down on the chair once again in a huff, crossing his arms on his chest, seeing he was overruled by his parents and higher authority.
"Excuse me," he whispered, walking towards the stairwell with regret for what he was about to do. The stomping sounds of him rushing up the stairs filled the now silent house, and the slam of his door made the dinner table shake.
As the night went on, the house was still silent. As Derek laid down in the darkness, he desperately wanted to call Heidi, even though it was almost four in the morning. The house, besides him, was already asleep. What he wanted to do was once again pushed to the back of his mind. The horrors of military school played back in his head again, and he suddenly wondered what he had become, and if it was for the better or the worse.
Suddenly, Derek jumped, hearing a piercing scream outside. Wanting some excitement and to hopefully put what they taught him in military school to some use, he hurried downstairs. He grabbed the flashlight which was sitting on the kitchen counter and hurried outside. He could hear even more shrieks; they were coming from the lake.
He kept hearing the yelps as they got louder and louder, and it almost sounded like people were talking to each other. He figured it must be in his imagination, since the yelling kept droning out whatever conversation was supposedly going on. Derek was soon following the screams of terror into the woods behind the pond, where he learned the water continued into an extremely wide stream. He watched his step, hoping he wouldn't run into any alligators or other vicious creatures of the night. He was wrong.
Soon, the shrieks stopped. Tired of racing through the forest, Derek decided he should head home, being it was probably people camping out in the woods or something. He figured they must have been telling a ghost story, being he thought he heard people speaking to each other.
An hour had already passed, and by the time he reached the field where the lake started he was already feeling dizzy. Being he also had Hypoglycemia, a condition where your blood sugar can go low with too much exercise, too little to eat or just spontaneously, it couldn't of been good.
Within a few seconds, darkness swindled over him and his eyes rolled back into his head. A throbbing nose occurred as he hit the ground, his body spread out.
Morning set in and the sun breached above the horizon, the birds singing and the hens cooing with contentment. Derek still laid there, alive but his blood glucose dropping slowly.
His eyes were now half open as he began to finally regain consciousness, the water splashing in his face. A figure walked onto the field, barefoot and her blonde hair tangled. She wore a slinky white dress with gold accents, almost as if it appeared by magic, the sun hitting on it in such a way you would think she was an angel.
She carefully placed Derek's head in her lap and brushed her fingers through his tousled hair. His eyes were now wide open, the blur toning down. Her almond shaped green eyes comforted him; he smiled with delight.
"Am I in Heaven?" He asked with a slight chuckle. She smiled and sat him up next to her.
"No," she responded, grabbing a jar of jelly from behind her, also appearing quite spontaneously.
"What's that?" Asked Derek with curiousness. She bit her lip and pressed her hand against the jar, turning it open slowly. It squealed as the yellow cap popped off.
"It's jelly, coming from the jellyfish themselves," she giggled and dipped her finger in it. Derek's eyes opened wide, knowing he needed sugar. He took a scoop with his hand and immediately sucked it off. She laughed once more, roses blooming on her cheeks.
After a few minutes of looking into each others eyes and waiting for one of them to say something, he finally broke the silence.
"I feel so much better now," Derek stated, standing up.
"You're very interesting," she said back. Derek crunched his eyebrows and grabbed her hand, helping her up. As soon as both of them were at eye level, she stumbled and fell frontwards into his arms.
"Are you alright? What's your name?" He asked, now fascinated by her unique beauty.
"Oh, I'm fine. My names Whitney. You?" She asked.
"I'm Derek. Where are you from? Why are you here?" He inquired. They began to walk down the field towards the house, she held onto his shoulder for balance.
"I'm actually from - well - I don't know. I only remember it being across the Pacific Ocean. I'm hear because I ran away, but I don't really remember anything. I have amnesia," she replied with a stutter. Derek slouched so her hand slipped off of him. She fell to the ground.
"Do you have a place to stay?" He asked, with much rue. I guess military school gave him some manners! Huh?
"No, actually. I was wandering in the lake - I mean - woods, and I was looking for someone to take me in," she replied to him with much innocence.
"That's nice," he said, and kept on walking towards the house without taking note of her. She quickly followed behind him.
"Do you think I could stay with you?" She asked, poking up from behind him. He turned to her with shock, taken aback by how she snuck up behind him.
"Look, I don't know," he began, but was cut off by the tears in her prominent eyes.
"Oh....I understand," she replied, turning around. She sat on the ground once again and crossed her legs, letting out a long and sincere sigh.
"Well, I guess I can ask my parents -," he started, but was cut off by Whitney popping up once again. She smiled and kept jumping around him with squeals of joy, before he could even speak.
"This is going to be so much fun! We can have a sleepover and do everything together! We could take baths together and even wash our hands together," she laughed, skipping towards the house. Derek just stood there, eying her up and down. Even as beautiful as she was, he knew he couldn't dare cheat on Heidi. Surprisingly, he even knew Whitney didn't mean it in a dirty way.
He followed her to the porch and wondered who and what
she was.

Whitney.
Derek.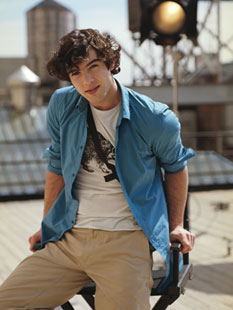 Derek.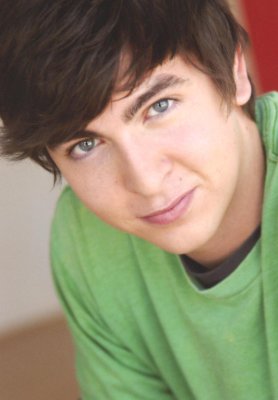 Derek.
Derek. (They all look like how I want Derek to look!So hot!)
Henry.
Heidi.
Mrs. Pulse.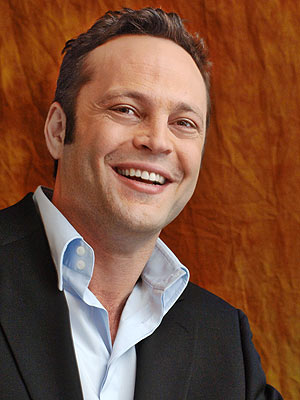 Mr.Pulse.
|
Email this Novel |
Add to reading list