Prologue

Alicia's Pov
My heart dropped as his voice echoed in my ears. "Ali…?" The phone began to slip out of my grasp, and I didn't even hear it hit the floor. Once I felt my body come back from shock, my legs moved myself right toward my front door. Pushing through the door as tears threatened to run down my face. Terry… How could this have happened? He was her father… He was supposed to protect her…

A tear slid down my cheek as I forced my feet to move faster. I had to hurry; I barely heard any of what Jasper said, besides the fact that she was... I stopped right outside the hospital, bent over, crying my eyes out. My heart was torn to shreds, and anger flowed through my veins like liquid fire.

"Raped." I whispered softly, my throat burning as I tried to hold the tears back. I wiped at my tears furiously and made my way into the hospital. Jasper was right at the front desk waiting, as usual, for me. "Is she alright? Is she awake? What the hell is that ungrateful--"

"Ali. Yeah, she's awake." He replied solemnly.

My brows furrowed together, and I could only imagine what he was feeling. He was her brother… Probably felt like he was suppose to be there... Like he could have stopped it...
"Jasp..." The word was so light, and tainted with sadness, unlike the other times I call out to him. Just as I reach out to hug him, I hear Terry yelling at a nurse. Looking back to Jasper I let out a faint smile and squeezed his arm as I walked into her room.

I forced a smile. "Hey." Tears threaten to drop at any moment, and I rushed to her side, pulling her into a tight hug. "Oh, I'm sorry." I said, crying and letting go of her. "Are you okay?"

I quickly took a seat near her bed, my hand clasped over hers as I waited for a response.

"Yeah." Her voice shook as it came out unsteady.

"Don't lie to me." I said back, just as softly. "We seriously do need to get out of here now Terry... Your dad." I swallowed hard. "Look at what he did. What says he won't do it again?" She sighed, and my mouth closed.

"He'll never stop." She said turning her black and blue face away from me, her eyes closing. "They'll never stop." I saw tears squeeze out of her eyes silently. The sound of the drop made my ears ring. I sighed as I ran a hand through my hair and stood up. "I know," she whispered

"I'll let you rest." I whispered softly as I walked out the door. Leaning against the hall's cool wall, I let out a deep sigh, and turned to look at Jasper... My own eyes closed, and I slid down the wall to a sitting position. Would anything ever be the same again?

Chapter One: Fighting for salvation…
Jasper's Pov

Terry was in the hospital. After talking to Alicia, we decided that we'd pack and leave as soon as Terry was discharged. So in light of this decision I went home and started packing for both of us. Mom was passed out in the kitchen, slumped over the cutting bored a butcher's knife sitting right next to her. I had a momentary vision of me standing over my parents with a bloody knife, but quickly shook the thought from my mind.

Instead, I picked up the bags and found my dad sleeping with his pants half off. You're an asshole… I thought as I grabbed his wallet and car keys. "Some father you are," I sighed and walked out of the house with our things.

I opened the trunk of our van and placed our things in it carefully. "What a shitty situation we've gotten into Jasper." I whispered to myself as I tried turning on the Odyssey in the frosty winter. The van didn't want to turn on. "WORK DAMNIT!" I yelled and kicked the interior of it. Finally it gave a stuttering noise and turned on. "Thank you." I sighed as I pulled out of the driveway.

~ * ~

Terry's Pov

I woke to the cold hospital room. My body ached but was numb at the same time. "Alicia? Jasper?" I called out groggily. I pulled the skimpy blankets up a small amount trying to get comfortable on the hard hospital mattress. Where are they? I thought to myself.

"Terry?" Alicia asked walking into the room. I looked at her, thankful that someone was here.

"Hey. Can we leave now?" I asked hopefully.

She shook her head. "We're waiting for Jas, but as soon as he's back we'll blow this joint." She told me with a smirk.

"Haha. Good, 'cause I need a cig." I yawned. "Flip on the light please, I want these needles out of me." Alicia turned on the light but shook her head.

"Can't. They've got a heart monitor hooked up." She reprimanded. I groaned and banged my head on the pillow.

"Fuck. Okay so what's our plan?" I asked her, wanting SOME kind of distraction from my horribly discolored body.

~ * ~

Alicia's Pov

I shrugged, taking a seat on the hospital bed next to her. "No place in mind, yet. Thought we'd just drive as far away as possible." I smiled lightly. "Everything is packed up. We made sure to get Kiki, and my two rug rats." I took a deep breath. Brief moments of silence slipped between us.

"Terry..." My voice was delicate as I lowered my head. Slowly looking back over at her, I felt the sudden urge to grab her and hug her, to hold on tight and to never let go. But just as fast as the feeling came, it went. "Just... Don't worry. Everything will be fine." I nodded, smiling as I stood up.

A nurse came in and unhooked everything from Terry, and made her fill out the necessary papers and made sure every 'I' was dotted, and every 'T' crossed. I offered a smile and patted the wheelchair. I knew she'd put up a fight, but it was well worth trying at least.

As I stood there, memories flooded my mind, memories of the three of us. My head turned and I saw Jasper at the door, leaning and watching. I smiled at him, and he smiled at me. It's always been just us, the three bandits.

Together, forever.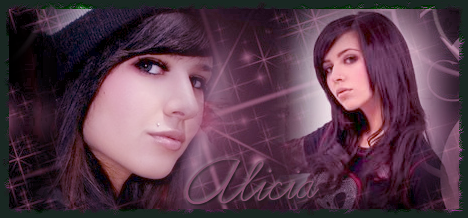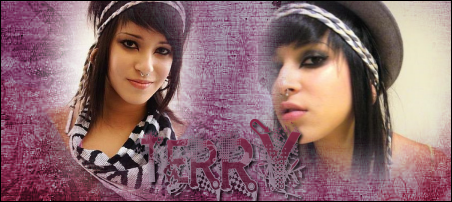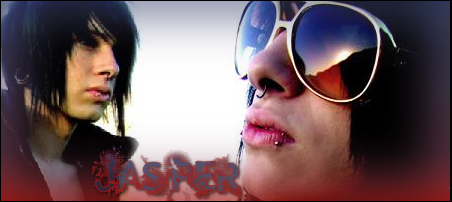 |
Email this Novel |
Add to reading list