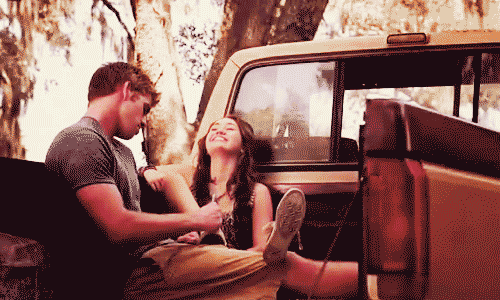 Pearl and Aiden
I quickly roll out of bed when I see what the time is. Its 7:15AM which leaves me just under forty five minutes to get up, get dressed, have a shower and walk to the bus stop. I groan inwardly as I slowly walk to the other side of my bedroom to turn the light on. I have to squint as my eyes adjust to the blazing, intense light. I know if mum was here she'd give me a whole lecture on energy saving and tell me to open the curtains instead and to use the 'natural legitimate light,' whatever that is anyway.
After a few minutes of debating and wrangling with myself I realize that I'm wasting even more time so I make my way to the bathroom to have a shower. I quickly strip myself out of my PJ's and stand under the scorching, sweltering hot water. The water gently flows down my body as I apply my favourite strawberry scented shampoo to my hair. After I'm done I get the soap and scrub my body trying to take away any dirt and filth that remains from the previous night. Once my skin has gone a bright red, flaming colour, then do I stop and get out of the shower.
I wrap a towel around my body and see that the time now is 7:35AM. I already know that I'll probably be late for the bus again, but I don't bother thinking much of it because it's the same every single day. Well done, Pearl for yet again being a total lazy ass.
Once I'm in my bedroom, I blow dry my hair and then brush it through. My hair isn't extremely long, it just reaches my shoulders. I change into my school uniform and then stand in front of the mirror, I quickly and carefully apply my makeup and think for a good five minutes about what to do with my hair. I decide to leave my black, straight hair down. Finally, I'm done. I grab my jacket and run down the stairs. Its 7:55AM now so yet again there's no time for breakfast. If mum was here she'd practically force my breakfast down my throat. No kidding.
"Breakfast is the most important meal of the day." My mum would tell me if she was down here with me. I roll my eyes as I think about past conversations we always have. My reply to my mum would be "Who even cares about breakfast?" You can probably imagine how well that would get across though.
I walk out of my house and plug in my earphones. I quickly scroll through the list of songs I have on my phone and settle on one of my most favourite song: A New Day Has Come by Celine Dione. I suddenly shiver as the coldness from the snow settles over me. The alluring snow falls down from the beautiful sky in little snowflakes. The angelic snowflakes fall all over me and get caught in my hair, I smile to myself as I see the beauty of winter. But my happiness is quickly terminated when I see who is waiting for me at the end of the street. Aiden.
Before I reach him I increase the volume on my iPod so that I can block out everything he is going to say. I carry on walking past him as if I hadn't seen him there in the first place. I know it's rude and incredibly mean for me to do that, especially since he waited for me but I don't care because I do not want to talk to him. Heck, I don't even want anything to do with him anymore.
I carry on walking to the bus stop normally, my mind focusing only on the lyrics of the music and nothing else. Suddenly I feel a shove on my upper arm then do I stop and turn around. Aiden is standing in front of me; he stares at me with an annoyed and angry expression. I don't say anything but I know Aiden says something because I see his mouth move. But because of the volume of the music, I can't even hear him and it bothers him even more. I try to pretend as if everything is okay, but I know deep inside of me that it really isn't. Down to the pit of my heart I can feel all my troubles coming back to me, and it makes me want to run far away from this world and cry. What does crying solve anyway? A voice inside my head asks me.
I lower the music on my iPod so that it's quiet enough for me to hear him.
"Do you always have to do that?" Aiden asks in annoyance. He runs a hand through his dark brown hair and stares at me with his intense green eyes.
"Do I always have to do what?" I reply as if I haven't a clue as to what he's talking about but we both know that I'm lying.
"You know what I'm talking about, don't act dumb." Aiden says with even more annoyance in his voice. I know that he's probably on the verge of losing his temper, but how else do I answer his question?
This is probably the conversation we have every single morning, he always waits for me so we can walk together but I just block him out and walk off as if he's not there. Yes, I know what you're thinking but if you were in my position I bet you'd do the same.
"I'm sorry." I apologise stupidly. I watch as the snow falls over Aiden's hair, I suddenly have an urge to run my fingers through his soft hair and feel the icy, cold snow in-between it. However, I quickly kill that idea and pretend as if I hadn't thought it in the first place.
"Bullshit." Aiden says stubbornly, he walks around me and walks quickly to the bus stop; I have to run to catch up with him. No more words are passed between the two of us because the bus suddenly comes. Aiden shoves past a couple of people and gets on the bus; I however wait in line to pay.
After I've paid, I look around for a seat to sit on, but as guessed, there are no seats available apart from one. And that is next to Aiden.
I move towards the back of the bus and settle down next to him. I put my school bag on the floor and sit quietly, five minutes later we're on our way to school. Aiden doesn't say anything; he's staring out the window quietly, probably thinking what a bitch I am.
I move silently to see his expression but his gorgeous face doesn't show any expression other than annoyance. He's still annoyed, well done Pearl.
"What?" Aiden questions as he catches me looking at him. I feel my cheeks burn as I look away.
"Nothing." I reply bluntly.
"Bullshit," Aiden mutters under his breath, but I catch what he says no matter how quiet he said it.
"What is wrong with you?" I'm losing my temper now and even Aiden has noticed because he raises his eyebrows at me. "Why do you always have to be so stubborn? Why can we never have a real conversation?"
"How about you ask yourself that, then tell me." Aiden says matter of factly.
Fuck you, Aiden.
Don't talk to me, please don't talk to me, Aiden. I keep saying to myself as I sit next to Aiden in English. I'm still mad at him for being a total asshole and I do not want to talk to him right now because I know I will get angry and lose my temper then say something that will hurt him a lot. No matter how much I hate him right now, I don't want to hurt him. No-one deserves being hurt, especially not Aiden.
"So, how about you answer the question, Pearl? You seem to be having a nice time day dreaming, why don't you tell everyone what I've just asked?" My English teacher, Ms Lawes says to me. I feel taken aback when she says this, I was not day dreaming. What a bitch. I should have expected it though, because all teachers these days want to do is embarrass you in front of the entire class.
Everyone starts laughing and turn to look at me. I feel a faint blush emerge on my cheeks as I get humiliated in front of the class. I hear Aiden next to me shift on his chair, the next thing I know his hot, minty breath is tickling my skin as he whispers the answer in my ear.
I smile to myself as Aiden's lips brush my ear, but my smile disappears when I remember that I'm still annoyed at him. Aiden's warm lips linger close to my ear for a second too long but then they vanish as quickly as they came.
I confidently tell the Ms Lawes the answer she was looking for and she frowns slightly as if it was a test and I cheated. I roll my eyes at myself and look down at the work sheet. Second later Ms Lawes is back to giving us the English lecture about whatever we were learning about.
I know Aiden saved my skin by giving me the answer, but I don't dare decide to talk just in case Ms Lawes decides to humiliate me for the second time today. Instead, I rip out a small piece of paper from my English exercise book and write a quick note to Aiden.
Thanks for giving me the answer, u saved my life there! :)
I push the note towards Aiden and he reads it straight away. I see him smile from the corner of my eyes and I can't help but smile myself. Whenever he smiles, I always end up smiling too. It's just that one thing I love about him, his smile is the most gorgeous thing in the world. It practically melts my heart, and makes me smile myself.
Aiden picks up his pen and turns over the paper. He quickly scrawls something on the paper and pushes it towards me.
I look down the note and smile the biggest smile ever.
Don't thank me. Anything for MY baby ;) x
I look at the way he's capitalized 'my', the word 'baby' and the cute kiss at the end. I smile and rip out another small piece of paper from my English book. Quickly as I can, I write a single word and push it towards him.
Baby? :O
Aiden lightly chuckles next to me and my heart beats faster in my chest.
Yh, you're MY baby :) xx
I look at the third note from him and fold it up carefully and stuff it in my bag. I don't write anything back because Ms Lawes has her eye on me from the front of the classroom. I don't know why, but this teacher seriously hates me. A lot.
After another three minutes of the teacher talking, she soon gives us a work sheet and tells us to complete it in the next twenty minutes and anyone who fails to do so gets a lunch time detention. The whole class groans as they hear they'll get a detention if they don't finish the work we're given.
That's teachers for you.
I quickly start on the work and so does Aiden, from the corner of my eye I watch the way his arm muscles flex as he writes. I feel like moving my hand and stroking his arm, a small voice inside my head tells me to but then another voice tells me he'll think I'm a freak. I decide to listen to the second voice and try and forget about how gorgeous he is.
A couple of minutes of silence are soon thrown away and everyone is muttering to the person next to them whilst they do their work. Thank God Ms Lawes is alright with everyone talking quietly because if there was more silence I'd probably die.
Me and Aiden sit towards the back of the class on our own and neither of us say anything to each other. It's pretty awkward at first but then Aiden shocks me when he taps my shoulder.
"Pearl, are you okay?" Aiden asks me with worry in his voice. I turn to look at him and shrug feeling slightly confused. Aiden stares at me intently with his beryl, emerald green eyes. His eyes bore into my dull black ones and it feels as if he's looking right into my soul. I have to look away or I'll probably make a complete fool of myself for staring too long.
"Yeah, I think so, why?" I question Aiden without looking directly at him.
"You looked as if something was troubling you," Aiden carries on. "But never mind."
I raise an eyebrow to myself. Is it really that obvious when I'm thinking about something? Or when something is disturbing me? If Aiden is able to notice that then I swear anyone can.
"Oh." I say stupidly.
Aiden's hand gently brushes against mine as he looks at my worksheet for the answers. However, Aiden doesn't make any intention of moving his hand away, instead he runs his thumb over my knuckles which cause my cheeks to heat up and tingles to run through my body.
Why does this guy have such an effect on me?
After English is over, I have French. I sigh to myself as I make my way to my French lesson. French is another lesson which I have with Aiden, and sit next to Aiden too. Not that it's a bad thing having a lesson next to him or anything but I want to get him out of my life but every single day it just becomes harder and harder.
Shit.
I see Aiden leaning against the wall building. From the distance I can see the snow lingering on his hair and on his jacket; I smile as I see how gorgeous he is. My smile vanishes as I see a group of bitchy girls all crowd around him wanting his attention. Some of the girls giggle way too much, other flick their hair or twirl their hair around their perfectly manicured finger. Jealousy bubbles through my veins as I see Aiden smile and talk to them.
Get a grip, Pearl.
I breathe out and walk carelessly towards my French class pretending as if seeing Aiden with the group of popular girls doesn't bother me. Aiden sees me and waves me over, I ignore him and walk into the classroom.
A few minutes later, I'm sitting next to Aiden in French. He tries to talk to me but I brush him off, I don't care if he's being nice to me or not, all he ever does is be nice to me then goes off and flirts with the bitchy girls. Why should I waste my time and put in some effort to talk to him then?
"Why are you ignoring me?" Aiden asks me angrily. My back is pretty much facing him and I'm staring out of the window at the snow which falls delicately from the sky.
Fuck off, Aiden!
"What have I done now?" Aiden shakes my shoulder but I don't turn around. "For God's sake, you make no sense, Pearl."
I count to ten slowly in my head. I know if I don't then I'd probably lose my temper and snap at him. And I don't want to do that, especially not in front of the whole class.
1
2
3 -
"Fuckin' hell!" Aiden mutters next to me and interrupts my counting.
Asshole.
4
5
6
7 -
"Fine, if you don't want to talk then neither will I," I hear Aiden breathe out loud next to me. "It's your fault, so don't blame me and run to me crying,"
That's it, you've done it.
"I fuckin' hate you Aiden! Don't fuckin' talk to me again!" I scream at Aiden and he jumps back in his chair feeling startled. The whole class goes silent and my French teacher looks shocked, probably from hearing a swear word from one of her students. I run out of the class as fast as I can until I reach the girls toilets. Tears pour out of my eyes as I ran far away from him.
I lock myself in one of the cublicles and sit on the closed toilet seat and cry. I cry and sob until there's no tears left in my body. I cry because Aiden is a total dick and I hate him. I cry because I don't understand anything and I cry because I want him to just go away.
It feels as if my loud crying lasts forever. But then I hear someone else enter the girls toilets and I swallow down the huge lump that had formed in my throat. I wait for the person to go but they don't.
"Pearl, hunny, are you in there?" I hear the soft voice of my best friend, Jenelle.
I don't say anything and wait for her to leave me alone but I know she won't go. "I know you're in there, Pearl, just open the door,"
I still don't say anything and pray that she'll just leave me alone. Go away, please Jenelle.
"Pearl! For God's sake! Open the door!" Jenelle shouts and I know if I don't open the door she'll be mad at me forever. I get up off the toilet seat and unlock the cubicle door. I see Jenelle standing there with her hands on her small hips, once she sees me her arms drop by her sides as she gasps.
"Oh my, look at you," Jenelle puts her hand over her mouth and pulls me in for a hug. I cry against her shoulder and she hugs me tighter. At this moment I love Jenelle so much, she's always there when I need a shoulder to cry on and I owe her so much for this.
"What happened, Pearl?" Jenelle pushes me back and inspects me.
"I-I don't know." I shrug and feel a whole new wave of emotion wash over me. Don't cry Pearl, don't cry. You can be strong.
I look at my best friend and suddenly feel slightly jealous. She's always been the most beautiful out of the two of us. She's gorgeous on both the inside and outside. She has long straight brown hair, with golden highlights at the ends. Her eyes are a beautiful almond shape, and long dark lashes decorate her brown chocolate eyes. Jenelle is small, but feisty when she needs to be and I love her for that.
"It was Aiden again wasn't it?" Jenelle shakes her head at me puts her fists up. "I swear I'll kill that bastard, I swear if he makes you cry again like that-"
I cut her off and interrupt. "Yeah it was him but-"
"BUT nothing, Pearl, that guys a dick and you know it. You deserve way better and no offence to him but he does NOT deserve someone as beautiful and perfect as you."
I scoff when Jenelle calls me beautiful; she's obviously just talking about her own self. However, I can't help but smile as I listen to her rant on. No matter what she says, she always makes my day brighter.
I move over to look in the mirror and nearly scream at what I see. I look even worse than Bloody Mary. My makeup is wrecked from crying so much, the mascara I had perfectly applied this morning is running down my face and my hair springs in all different directions. I make a mental note in my head to buy waterproof mascara next time I go out shopping.
No wonder Jenelle nearly had a heart attack when she saw me. "Oh my God, I look awful,"
Jenelle laughs next to me. "Yeah you actually do," She admits and I laugh along with her.
"Look, let me fix you up and then we'll get something to eat from the dinner hall," She begins to rearrange my hair but carries on talking. "I mean, it was about time we spent more time together, and you need to do everything you can to get your mind off that bastard."
What would I do without you, Jenelle?
After fifteen minutes of doing whatever she was doing with my hair, Jenelle then begins to work on perfecting my messed up makeup. Twenty minutes later she turns me around, grabs my shoulders, stares at me and then screams.
"WHAT?" I yell back. "Did you see a spider or something?" I frantically look around me but then hear Jenelle laugh out loud. What the hell!?
"You should have seen your face-" Jenelle holds onto her front as she carries on laughing. Soon I'm laughing along with her for no reason whatsoever. "You nearly shitted yourself."
"It's not funny!" I pretend to act offended. "Why the hell did you scream anyway? Is my face that ugly?"
Jenelle rolls her eyes at me as she looks in the mirror. "You're mad!" She turns to me and does some other stuff with my hair and then says, "Ohemgee Pearl! You look so sexy; I would go out with you!"
I stare at her in horror, my mouth performing a perfect 'o' shape.
"If I was a guy, duh!"
I laugh and tell her I know what she means. Jenelle then rattles on about how Aiden is so blind that he can't see my how beautiful I am, I simply shrug her off and tell her she's blind herself if she thinks that.
We link arms and walk confidently out of the toilets. Jenelle and I make our way to the dinner hall for lunch. I keep thinking what I'd do if Jenelle wasn't in my life.
My phone buzzes indicating that I have an incoming text. I debate with myself if I should check it or not, I decide I will. I pick up my iPhone from my bedside table and stare at the screen in mere horror.
Aiden, it reads.
I don't know if I want to see the text or not, Aiden did hurt me very badly and I'm just tired of everything, everything including going to school every day, always having a shitty day, being hurt by Aiden and crying because I can't take any of this.
I open up the text ten minutes later because he sends another straight after.
Do u still hate me? ~A
Yes, Aiden, I still hate you.
Pearl??? ~A
I ignore the texts and get out a book to read. I've always enjoyed reading when I was a little kid, and I know it's something that I will never lose interest in. Reading is my escape from reality. I love the feel of getting lost in the characters world; it makes me forget all the shit that goes on in my life.
I open up one of my favourite book, Born at Midnight by C.C. Hunter and I begin to read from the fifth chapter. I read for a good five minutes but I'm interrupted when my phone buzzes with another text.
R u ignoring me?!? ~A
I stare at the text and shake my head. I don't understand why Aiden can't simply leave me alone. We always argue every other day. One minute everything is perfect and the next we're both ready to pull each other's hair out. Stupid or what?
I shiver uncontrollably as the winter cold bites my skin. I'm sitting in my bed wearing only a t-shirt and leggings. I get out of bed and stare out of my bedroom window. I take my phone with me and scroll through Aiden's texts. The snow has stopped falling now and it's settled over the trees and the grass in my back garden. The frosty snow looks beautiful and delicate over everything, I feel like walking out my house and going to sleep on the cold snow.
I feel startled as my phone buzzes for the fourth time this evening.
WHY r u ignoring me? ~A
I decide to reply rather than ignore him. I re-type the text several times because each time it sounds too sad or needy. I settle with a simply one word text.
Idk --Pearl
I get a text back straight away. I sigh to myself as I open it up.
Im sorry :( ~A
I shake my head to myself, Aiden always hurts me and then says sorry each time. I don't even think he knows the meaning of that word because as my teacher says at school, if you're sorry then it means you won't do it again.
I don't bother saying 'You're not.' so instead I try and settle things between the two of us.
Its ok --Pearl
~
Im sorry Pearl :( ~A
~
U dont need 2 b sorry --Pearl
~
Im sorry, I am! ~A
~
STOP saying sorry!! -_- --Pearl
~
Do u forgive me? ~A
~
Umm...--Pearl
~
U dont do u? ~A
~
I dont want 2 argue with u anymore --Pearl
~
Me neither, baby :( xxx ~A
I stare at the text for what seems like an hour. I love it when Aiden calls me 'baby' or when in his texts or notes he puts kisses. I just don't get why, why me?
Can I tell u something? xxx ~A
Aiden texts again and I stare at the screen curiously. I have no idea as to what he is going to say, and I don't even know if I want to find out. However, whatever it is he wants to ask, we may aswell get it over and done with.
Sure --Pearl
I reply back simply. I expected Aiden to reply straight away but he doesn't, I wait for at least ten minutes but still there is no reply. Probably he got bored of me? Or maybe he doesn't want to talk anymore. I think of other possibilities as to why he's taking such a long time with responding. My thoughts fly out my wind as my phone buzzes.
I reluctantly open up the text. I don't know why, but I'm freaking out. A lot.
I love you, baby xxxx ~A
My eyes begin to water as I stare at the screen in shock, without blinking. I have to pinch myself numerous times because I keep thinking it's a joke. My mind is finding it extremely hard to take in the fact that Aiden loves me. For over a year I've waited for and wanted Aiden to so badly love me as I love him.
But I finally began to except that he will never love someone like me. I know Aiden and I argue so much and always fight over the most stupidest things. We both hurt each other a lot, but Aiden is the only one who makes me feel so special, who makes me feel beautiful and loved.
I know for a fact that it's Aiden I want to spend the rest of my life with, he's everything to me and has always been from since I was five. We've been best friends and we've been enemies. However, there is no-one who makes me feel as perfect as Aiden does.
I love you too, Aiden <33 xxxx --Pearl
~ Two days later ~
I wait for Aiden to come out of his last lesson of the day which he told me was History, me and Aiden are in different History classes unfortunately, and I finished a couple of minutes earlier so I'm now waiting for him so we can both walk home together.
It's weird to think that from enemies and best friend's, Aiden is now my boyfriend. I know I love him so much and he reminds me every day how special I am to him. We still argue all the time and we always fight but love beats everything. In the end we always end up apologising and forgetting about the stupid arguments and fights.
The Aiden I've always known is the angry, short tempered guy. But he isn't always like that. He's gentle, sweet and so unbelievably protective. I didn't think someone so carefree as Aiden can be the total opposite.
Once we got together, the first person I told was Jenelle she screamed at me and lectured me for an hour. She kept telling me that he'll end up hurting me, and after no more than a week we'll hate each other. But when you love someone you don't care, you don't bother thinking about all the problems, all you think about is them and how much you love them.
My train of thoughts stop suddenly when someone wraps their arms around my waist from behind. I lean into his hard chest as he kisses my cheek.
"Guess who?" He whispers in my ear. His hot, minty breath tickles my skin.
"Umm..." I smile and pretend as if I don't know who's behind me. "Aiden,"
"Yes, baby," Aiden's lips travel to the nape of my neck, he moves my shoulder length hair over my left shoulder as he presses his lips on my neck.
"Aiden." I groan out his name, he tightens his arms around my waist and I put my hands on his strong muscular arms. This guy is unbelievably gorgeous.
Aiden turns me around so I'm facing him and he nuzzles my cheek, his lips travel to my lips and my heart misses a beat. "I love you, baby," He says against my lips, just as I'm about to tell him I love him way more, Aiden presses his lips against mine and kisses me in a way I have never experienced before.
His kisses are both gentle and passionate. Aiden pulls me against his rock solid chest and I wrap my arms around his neck. My fingers automatically entwine themselves into his soft dark hair.
However, the kiss gets interrupted as a teacher comes up behind us. "Excuse me for ruining your time, but you should be at home. You can save your moments for your own time. This is not appropriate for school." A random History teacher tells us, I feel myself getting red and hot as me and Aiden get caught kissing.
"Oh sorry about that, Miss, we were having such a good time," Aiden tells the teacher, I blush even more and Aiden winks at me. He grabs my hand and entwines his fingers with mine. We both head out of school hand in hand.
"Did you have to embarrass me like that?" I ask Aiden, as I squeeze his hand tighter in mine.
"Of course I do, I'll do anything to see you blush like that," Aiden wiggles his eyebrows at me and laughs as I frown at him. "You look so fucking hot when you blush like that."
I stare at Aiden in horror; however I can't stop smiling when I hear him say that. Me, look hot? Yeah right.
"Why are you looking at me like that?" He raises his eyebrows at me. "I never knew I was that sexy."
"Oh shut up, you're so full of yourself." I playfully punch his arm and he pretends to be hurt. Yeah, you are sexy, actually.
"I am what?"
My eyes widen as I realize I just said that out loud. "Did I just say that out loud?"
"Say what? I never even heard you properly anyway."
"Thank God for that." I blow out a breath.
"What? Tell me what you said, Pearl,"
We're nearly home now; I listen to the snow crunching under our feet as we walk on it. It's five days till Christmas and I am so damn excited. I can spend this Christmas with Aiden, me and Aiden under the mistletoe with his arms around my waist and mine in his hair...
"Tell me!" Aiden stops walking randomly and I turn around and pull his arm.
"What? Tell you what?"
"What did you say before?"
My cheeks heat up again on its own accord as Aiden forces me to tell him what I said a few minutes ago. Aiden stands in front of me and puts his warm but rough hands on my cheeks, his deep green eyes stare deeply into my dark eyes. "You're so beautiful, baby...now tell me what you said,"
"I said..."
"Said what?"
"That you are actually so sexy," I hide my face in his chest as he laughs. Aiden's arms wrap around my waist as he holds me tightly against himself. He doesn't stop laughing though and it just makes me all the more embarrassed.
"You can shut up now!" I move away and cross my arms over my chest.
"You're so cute, when you get mad like that, baby." Aiden whispers, he whispers so only I can hear and no-one else. Oh God, I love this guy so much. "Come on, let's go home, it's fucking freezing,"
Aiden wraps his arm around my waist as we walk the rest of the way home. I smile the whole way back home. I smile because I love Aiden so much, because he makes me feel beautiful and loved and special.
"Aiden...I love you." He turns to face me and smiles.
"I love you too, Pearl...now come on, last one to your house is getting mashed by snowballs," Aiden laughs and runs. I run after him and laugh happily to myself.
I'm in love, there's no denying it.
The End
Comment/Like/Share <3
© Copyright - 2014 - Ikky2000 - All Rights Reserved
Fan cover created by RabbitLynn, Thank you soooo much Lynn for this gorgeous cover! Love you hunny xx
|
Email this Short story |
Add to reading list