(I'm not a fan of the Hunger Games, Divergent, Twilight, Host, Mortal Interments, etc.)
Did you even read my Reading Request info? Please do before asking me to read something.
I'll keep this simple:
Read my stuff first and I'll read yours.
Welcome :3
Be sure to check out my news for a little extra information.
You don't know me? You should try to know me! I'm an awesome person and I always do my best to reply to every comment I'm given and I do what I can to check out requests but I highly suggest, before leaving me a request, you check out my reading request information below.
Look at my art works!
http://seiiki-akuma.deviantart.com/gallery/
Reading Requests:
I don't read often, in fact reading is one of the few things I hate most in the world. You can leave requests but there's no garentee I'll come by to read it right away. I don't read romance/drama stuff and I'm not particularly attracted to novel/short stories based on the life of girls. I don't like reading about girls or their life... There's a higher chance I will read your novel/short story if it has adventure/magic/super powers and other things realated to those topics. I'm not big on gore, blood is fine. I like bleeding and pain but not guts flying and heads rolling stuff.
Contests/other things realated:
I like to write things but be warned your requests have to make sense or I'll ignore it. I won't write a romance/drama (though there are minor, if you conceder them romantic, parts in my own novel/short stories) I will not write vivid romace stuff. I suck at it 100% of the time I try to do it. I will try writting adventure/magic/super power/other things related to these topics. Just ask me and I'll do my best to get right back with you if I want to do it.
What I write about:
Just ask me :3
A little bit about me:
Hello, my name is Seiiki Akuma. I love to write. I am an artist in the process. I am 18 years old. I was born Feburary 25, 1996. I love questions and I will always answer them.
Novels that have been given attention recently are:
Prince of Shadows
Kek: The Void Stone
(Yes, I created my book covers)
I love Roy Mustang :3
Rin Okumura is a beast!
Mephisto and Amaimon!
Natsu 0.0
Eren turns into a giant thing @0@
Toshiro is just adorible :3
Shizuo is a boss :3 (and he's really sexy too)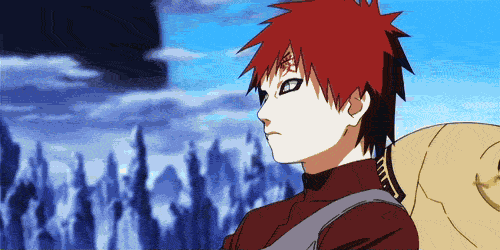 Gaara is mysteriouly amayzing.
Jiggy Pepper has his way with awesome :3
Lavi is a character to love... though at times he seems to just be commic relief.
Now for some reall people :3
Castiel is always like a big baby in a trench coat. (love Misha and Jensen! they are both so cute :3 (Supernatural))
I have:
Tumblr
http://www.tumblr.com/blog/seiikiakuma
Facebook
(...)
Deviantart
http://seiiki-akuma.deviantart.com/
Twitter
https://twitter.com/SeiikiAkuma
If you ever want to look me up but can't find me I might have arranged my name in a different order so don't be afraid to ask.