Is it too much to ask for people to actually read this thing?
I love Gaara!!!
And a few other cartoon people you may or may not know :3
(Warning: Fan art by me)
Zac Saturday
(Danny Phantom)
(Generator Rex)
(Dexter)
Welcome :3
Look at my art works!
http://seiiki-akuma.deviantart.com/gallery/
Reading Requests:
I don't read often, in fact reading is one of the few things I hate most in the world. You can leave requests but there's no garentee I'll come by to read it right away. I don't read romance/drama stuff and I'm not particularly attracted to novel/short stories based on the life of girls. I don't like reading about girls or their life... There's a higher chance I will read your novel/short story if it has adventure/magic/super powers and other things realated to those topics. I'm not big on gore, blood is fine. I like bleeding and pain but not guts flying and heads rolling stuff.
Contests/other things realated:
I like to write things but be warned your requests have to make sense or I'll ignore it. I won't write a romance/drama (though there are minor, if you conceder them romantic, parts in my own novel/short stories) I will not write vivid romace stuff. I suck at it 100% of the time I try to do it. I will try writting adventure/magic/super power/other things related to these topics. Just ask me and I'll do my best to get right back with you if I want to do it.
What I write about:
Just ask me :3
A little bit about me:
Hello, my name is Seiiki Akuma. I love to write. I am an artist in the process. I am 18 years old. I was born Feburary 25, 1996. I love questions and I will always answer them.
Novels that have been given attention recently are:
Prince of Shadows
Weredragon
Ash Eater
The Artist
(Yes, I created my book covers)
I love Roy Mustang :3
Rin Okumura is a beast!
Mephisto and Amaimon!
Natsu eats fire 0.0
Eren turns into a giant thing @0@
Toshiro is just adorible :3
Shizuo is a boss :3 (and he's really sexy too)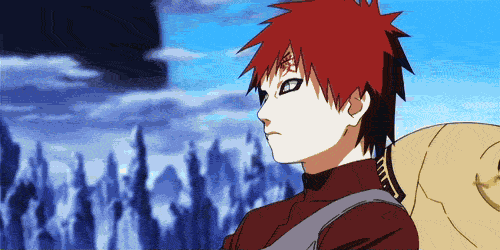 Gaara is mysteriouly amayzing.
Jiggy Pepper has his way with awesome :3
Lavi is a character to love... though at times he seems to just be commic relief.
Now for some reall people :3
Castiel is always like a big baby in a trench coat. (love Misha and Jensen! they are both so cute :3 (Supernatural))
I have:
Tumblr
http://www.tumblr.com/blog/seiikiakuma
Facebook
(...)
Deviantart
http://seiiki-akuma.deviantart.com/
Twitter
https://twitter.com/SeiikiAkuma
If you ever want to look me up but can't find me I might have arranged my name in a different order so don't be afraid to ask.