-DISCLAIMER-
Any and all photographs I use are not my original works; if it is, I'll tell you otherwise. I take no Credit for them!
Bio:
My name is Shaiye Gray. I'm a 19 year old that lives in New Jersey. Ever since I was little, I've always been that kid that wasn't talented in anything. I couldn't play any Sports, I wasn't Smart, and I wasn't a Musical Genius either. There has only been ONE thing that I excelled my peers in: Literature. I can write thousands of sensible phrases in minutes and gather together a plot out of thin air. All I need is a pen, some paper, and that never ending desire I've been born with to prove myself to others. Welcome my friends...because the pieces of work you'll read on this page are going to blow your mind!
My Works:
Title-Adumerb's Institution (Book 1 of The Supernaturals Series)
Status-Complete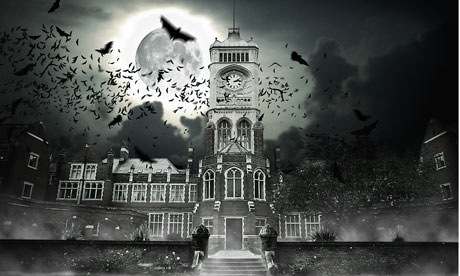 Summary-Janet Robinson is your average, 16 year old girl. All she wants out of life is to meet boys and hang out with her friends. However, all of that changes the day that her dormant Psychic powers awakened. She is what people call a Supernatural, humans who have extraordinary powers. Almost as soon her powers are awakened, however, she is shipped off to a place known as Adumerb's Institution, a boarding school for Supernaturals. It is here that she meets new friends, forge new enemies, as well as discover terrifying truths about her mysterious past; for the Institution is not at all what it seems...
Title-Sight: A Vampire Love Story
Status-Complete
Summary-Amber and Connor, two people brought together by chance. In this tale of love and tragedy, follow the story of a young, eighteen year old girl who is suddenly thrust into the world of Vampires after falling in love with the Vampire Connor. Watch as they try to keep their relationship alive in this chilling story of love, romance, death, loss, and betrayal. The two must look to each other to survive on a cross-country journey to safety as they try to find their own version of a happily forever after...
Title-Crisis (Book 1 of The Crisis Saga)
Status-Chapter 49
Summary-Welcome to the Planet Crisis, where things are not so different from our own Earth. As the world enjoys the splendor of wealth and good fortune, dark forces are moving within, forces that fester in the Planet like a disease threatening its very existence. It is now up to an unlikely handful of people to stop these forces of darkness, and bring about peace to the world, as well as bringing peace to their conflicted emotions from past occurrences...
And Now,
Onto Topics About You Beautiful People!!!
Reading Requests:
I take them whenever I can, wherever I am. Just leave your request on my page and I'll get around to it when I can. I only ask that at the very least, you leave a comment on one of my works. And don't just leave one comment and expect me to read your entire Story! I only give people what they deserve. If your Story is really good, I'll keep reading it, no questions asked. Just be sure not to forget about little old me...or else! Trust me, if it is one person who will repay a good deed Tenfold, it is yours truly.
Comments:
As noted above, if you leave a comment on anything of mines, I'll always repay the favor and comment on yours. But please people, don't be lazy dorks! If the only thing you're going to tell me is about a Spelling Error I made (I won't name names, but that got me SERIOUSLY ticked off when it happened), thanks for pointing it out, but really? You can at least tell me what you like/didn't like about my Story as well ya bums!
Fans:
Fan me, and I ALWAYS fan back! No attached strings or extra favors required, just good old fashioned honesty!!!
Writers I like:
The writers I'm about to list are some of my favorite people here. You know why they're my favorites? Because I like their Stories, and they like mines...okay. that's not the only reason. It's because they're cool people and I love 'em!!! And you know what? They deserve some love!
Rose Kuran 101
Aurora Lynn
KW156766
AbstractKash
GhostOfTheRain
Leo Bond
SkyRae
ShadaStorm120