<!- Template: Inner_SMRTY_public.dwt->
twilightandsoftballfan15
Featured Writing
Writing Portfolio
I HAVEN'T BEEN ON IN FOREVER.! Between softball and family things and my schooling, I haven't had time for booksie, facebook, or anything really.
I will be updating soon.
Tale of Twin Vampires will be updated by Friday.
---

They can't get out. If they try to leave they just get hurt and if they stay they get hurt. Everyone is out looking for them, trying to destroy them. Their family, the Cullens, is trying to keep them alive as long as possible. Trying to keep them happy and trying to get them not to think about it. But then what happens if the Volutri come to Forks to visit them. Will everything change for the Cullens?

My biggest novel (a fan fiction), Tale of Twin Vampires, check it out and tell me what you think!

---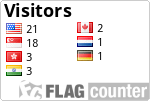 twilightandsoftballfan15 has 70 Fans
Comments