Hello everyone <3

This will be the "Extra" page for my novel Forever Sunrise. Full of character photos, random facts, and- hopefully- some input from you guys :) My fans are some of the greatest people, and I wanted some type of page to dedicate to you all. Music, facts, pictures, brainstorming, anything. Gocrazy!;) I appreciate you all a ton, and I just wanted something "Extra" besides the actual novel. Most of this is a heap of random nonsense, but the writing process and influence behind it means alot to me. So, I hope you enjoy seeing a different side of both my writing, and me. In some way, let this be an additional "thanks"! With that, thank you all a million, and leave some input on whatever you like here! It's all yours.



R A N D O M--F A C T S--ON--F O R E V E R--S U N R I S E :

Inspiration to write Forever Sunrise came to me on my flight home from Mexico, listening to the Taylor Swift "Fearless" album.


I actually was listening to the song "Fearless".



In a notebook by my bed, I have the original first chapter of Forever Sunrise hidden.

Someday, I will post it on here, just for kicks.


Peyton, originally, was leaving to stay with her grandmother because Jason cheated on her with her best friend, "Allyson".


She also was not going to be from Washington, but California.


Wonder why I write with it storming/raining so much? To me, I've always felt it adds depth and suspense. I love the rain, too.


Sophie wasn't even going to exist before I started writing, a different version, on here.


My goal is to write something with depth and meaning, not to "candy" coat anything.


There is going to be a sequel, so atleast two books. I'm not sure if that will lead to a trilogy or not.


Nathan's name was very close to being Lucas. In my other version, it was.


Sumre Hill, or atleast the name, exists in another novel I got pretty far on. It was not in North Carolina, but a beach town in New York.


I've written of Peyton, or a similar character, in the same novel. Her name was Tessa.


Music influences this novel more than you can imagine. I'll be adding a playlist. Most chapters go along with a song.


In example, the chapter "Wonderwall" was partiallyinspired by the song by Oasis.


Or the chapter "Untouchable", strongly influenced by the cover sung by Taylor Swift.


Quoted music by Jack Johnson, Fall Out Boy, and Metro Station. . . so far.


References to the bookThe Perks Of Beinga Wallflower in one chapter.


This, technically, would be the third novel I've started. Fourth, if you include the other first hidden draft of this novel. Hidden is the key word. :)


Honestly, my mind changes day to day of how everything may end up.


The title Forever Sunrise is symbolic towards new beginnings. For Peyton, it will always be a constant in her life, whether welcome or not.


I've thought about changing the title, but can never find one that fits the way this one does for me, personally.


The spring of Nathan's was inspired by the movie Tuck Everlasting. (A great book, too.)


[For now, this is all I can think of. I'll add more as I think of them] :)




T H I N G S--YOU--C A N--DO :
From what I picture to be the back of the book, I inserted as the summary.


"When you realize the life you're living is not the one you dream to live in your mind, a decision has to be made. This is what I had to do, and please do not judge me before you read this. Everything I had I abandoned, only to begin anew. Many say I spoke too soon, that I acted before my life was even begining. This is the story of my life, and how I chose to lead it. And I am proud to say I no longer have a single regret. For, if I had never left, I could never have anything near the life I have now. One decision altered my entire life, and now that I know of this life, I acknowledge that I would never of been able to simply breathe without having it."
Who's point of view do you think this is?


Make a prediction!
Whether it be for the end of the novel, what the sequel will be about, what the next chapter will be, how everything is overall, it doesn't matter.


Send a link to a photo of how you imagine a character!
Whether it be Peyton, Blair, Mey, Sophie, ect.


Give a book review!
Wouldn't it be funny if it ended up on a Forever Sunrise, hardcover book one day? ;)
This could be short and simple, or lengthy.It can be postitive or negative, whatever "floats your boat".


Comment a music preference relating to the novel.
Sometimes while reading something, a song pops into my head. That's all this is!


Write a quote that reminds you of Forever Sunrise, or a favorite quote of yours directly from it.


Show your favorite chapter, chapter title, character, etc.



M-U-S-I-C
! :)

Most of the music is inspired and influences both Forever Sunrise, and the sequel. So, if some of it is not fitting, there may be some little hints towards the future. I have to put outa special thanks to the work of OneRepublic and Taylor Swift, especially for this novel! :)Let me know what you think.
(
A shoutout of thanks to
kcbee
for helping me for this to work!

)
♦ ♦ ♦



Peyton
Nathan
Blake
Blair

Jason


Ayra

Adam



Lily

Grandma Mey
Sophie


(isn't she stunning^?)
Kait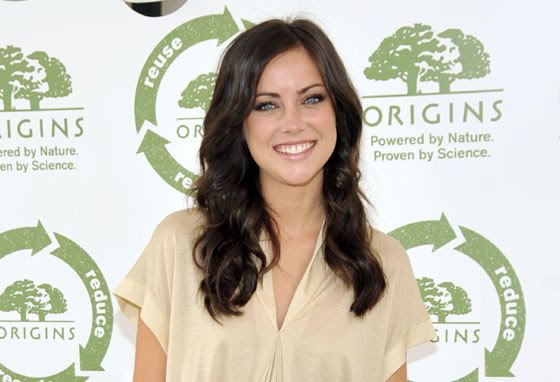 Peyton's mother

Peyton's father

♦ ♦ ♦

|
Email this Book review |
Add to reading list