Reflections On Growing Older
Chapter 30 (v.1) - We Are Our Own Ancestors And Descendants
We Are Our Own Ancestors And Descendants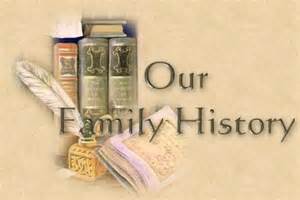 What a lot of pious talk there is on the Earth plane about the need for leaving our world in a fit state for our children and children's children, but as always there is a great deal more to this issue than meets the eye. I agree that it is the highest time that we all get our act together and do our share of taking better care of our beautiful planet. After all, the main purpose of our earthly existence is that, hand in hand with God and the Angels, when the time for doing so has come, we should learn how to make our world into a better and more peaceful place, not just for humankind but for all its lifeforms. The way I perceive the matter is that this is just as necessary for us ourselves as it is for those who come through us, our children, and everybody else who will ever walk behind us.

Let me explain. As you know by now, I do not share the view that life is a one-off thing. I do believe – nay, more than that, I know – that each one of us has been before, not just once or twice but a great many times. Each one of us is placed in earthly life to grow and evolve, in the course of many lifetimes, from spiritual infancy, toddlerhood and adolescence into adulthood. Until our earthly development is complete and we have reached this goal, we reappear however many lifetimes this may take for each individual spirit and soul. Each reincarnation into Earth life brings fresh opportunities for paying some of the debts we incurred in previous lifetimes, as well as creating new ones. In some of our lifetimes we reincarnate as a woman and on other occasions as a man. As we move along, we make many mistakes. This too is good and right, as all the while we are learning something from our experiences, our consciousness expands and we grow a little bit more in wisdom and understanding.

And how about this for a mind-boggling conundrum? In truth we are constantly playing the role of our own forebears and in case our curriculum requires further lifetimes on the Earth, on each occasion we shall return as one of our own descendants. And unless we take an active part in blessing and healing our world now, in each future lifetime we shall be newly confronted with the mess we ourselves once helped to make of our planet and left behind unchanged in previous lifetimes.

Let's take a moment and join those who are in search of their roots. This takes us into the innermost core of life and the moment of our creation, when our spirit first came forth as a seed in the form of a thought from the heart-mind of God. One can only marvel at what has become of us in the meantime. There is no doubt in my mind that the person we are at present is the result of everything that happened to us from that moment onwards. All of it has been helping us towards growing ever more into the conscious awareness of our roots and origin as children of the Divine. Yet, in spite of the fact that on the outer level of life during each lifetime we appeared in a different guise, on the inner plane we remained the same. One cannot help marvelling that you were always you and I was me, and that is what we shall be forever.

Should our evolutionary program demand further sojourns through earthly life, we shall be appearing as the offspring of the one we presently are. Therefore, it stands to reason that any improvements we now make to our character and also our world are as much on behalf of ourselves as of our children's children. This highlights the urgency of seriously getting to work on ourselves as well as finding satisfactory solutions for the issues that to this day are facing us and our world.

We live in extraordinary times of Mother Earth's transformation and the homecoming of our race into the conscious awareness of God's true nature and our own. And so it is not surprising that many are feeling the urge of finding and reconnecting with their roots. For a long time we keep on reincarnating through the same family groups. But eventually we reach the point when we have become sufficiently evolved for the superconscious faculties of our nature begin to unfold and our inner and outer horizons start to broaden. And so, with the help of the wise ones in charge of us, we decide to be born into other cultures and civilisations, to become familiar with their customs, outlook on life and religious/spiritual aspirations.

For these souls it would be futile to search for their origins on the outer level of life. They know that everybody's true roots belong to the inner dimensions and therefore can only be found through journeying inwards. In this way we reconnect with our Highest or God Self, and through this becoming aware of our oneness with God and all life.

In contrast to them, young and inexperienced souls during their early lifetimes on the Earth plane are likely to misinterpret any of the promptings they receive from their inner being. They cannot help themselves because so far their earthly self has not yet discovered that there is such a thing as a spirit and a soul as well as an inner home, and that they too have these things. This is why one finds people in many countries of our world who are busily digging in the archives of earthly life for their roots. More highly evolved souls smile at their efforts. They can see no point in the ordinary type of genealogical research, because they are already consciously walking the highway that takes all of us together up the spiritual mountain and eventually – each one on their own – home into the final reunion with God.

Now that you are aware that you have been your own ancestor, I would like to challenge you to take a good look at your family tree. When you consider the ancestral line-up in front of you, bear in mind that in some of your lifetimes you yourself could either have been an eminent person or a particularly ill-fated and unfortunate one. Should you be in danger of shedding crocodile tears and feeling your heart melting with compassion for those through whose line you reincarnated, and before your ego swells with pride for having come through such an illustrious family, think of the part you must have played in its saga.

It is necessary to find forgiveness and feel compassion for ourselves and the many ordeals each one of us has to work their way through on their way to becoming the one we are today. To provide humankind with a well balanced educational program, it is for wise higher purposes that all human souls occasionally require lifetimes on the Earth plane when wretchedly difficult and traumatic situations have to be coped with. But we can trust the Universe's wisdom and love that it will see to it that such times are balanced by successful, prosperous and happy ones.

Understanding this, each one of us, without exception, has every reason to rejoice and be thankful for all our own experiences and everybody else's. The time has come for making our peace and praising the Highest for the gift of life, for guiding and protecting us and keeping us safe by day and by night, and the many things it is constantly providing for each one of us. And that undoubtedly will continue forever.
Recommended Viewing:
•'The Power Of Gratitude'
https://www.youtube.com/watch?v=_jF6u4GJQ-U
* * *
Recommended Reading:
• 'The Sins of the Fathers'
• 'Afflictions are no Ancestral Curses'
• 'Karma in Families'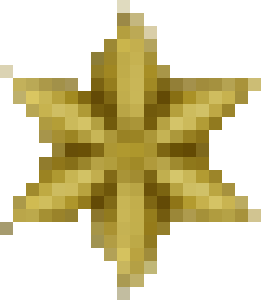 © Copyright 2019 Aquarius. All rights reserved.
Other Content by

Aquarius
Book / Religion and Spirituality
Book / Religion and Spirituality
Book / Religion and Spirituality