Reflections On Growing Older
Chapter 8 (v.1) - Age 58/59 – Second Saturn Return
Astrological Landmarks
Age 58/59 – Second Saturn Return
The second Saturn Return is complete at around age 58/59. At the end of each period of 29 1/2 years, Saturn returns to the same position it occupied in our birthchart, at the moment of our birth. Each Saturn return marks the end of a phase in our inner maturing process. By the time the first one is complete, usually the set of inner and outer defences a personality has built for itself stretches over all areas of its mundane life. Saturn returns can either be times of high achievement or of frustration and disappointments. This varies from one individual to another, depending on the amount of work one has done on personal development and growth.
As ever, awareness is the key to a positive outcome of these events. Those who do not yet understand what is currently moving through their lives in my view are missing valuable opportunities for preparing themselves. And when, as a result, their Saturn Return takes them by surprise, they can be in for rather an uncomfortable and unpleasant time. However, if you are one of those fortunate ones who know what is at stake, you can roll up your sleeves and get to work.
For everybody Saturn returns are times for taking stock of our lives and for getting ready to clear away that which no longer supports our soul growth. What have we done with our lives thus far? Are we satisfied with the progress we have made? If not, clearly the time has come for making some profound changes in our attitude to life and our lifestyle. Clearing out and making the changes that have become necessary in one's life is always a daunting prospect, as I know that only too well from my own experiences. May the following two items bring a measure of comfort and encouragement to all who are presently facing such situations.
Risks
The human soul does not like changes
And is afraid of parting with people and places
That have long outlived their usefulness in its life.
Changes are risky and scary,
But very necessary on our pathway
Back into the light of our true being.
From time to time, we need to
Review and transform our approach to and perception of life;
Let go of deeply ingrained negative thinking and behaviour patterns,
Old prejudices and false beliefs
About ourselves, each other and our world.
Although at times we all act like small frightened children,
Let's take a few chances!
So what, if to laugh is to risk appearing foolish;
To weep is to risk seeming to be sentimental;
To reach out for another is to risk involvement;
To expose one's feelings is to risk revealing one's True Self;
To hope is to risk despair;
To try is to risk failure;
To live is to risk dying?
Risks have to be taken,
And the greatest hazard in life is to risk nothing.
The one who risks nothing,
Does nothing, has nothing and is nothing.
Souls who hope that in this way they can avoid
The suffering and sorrows of this world are mistaken;
They too are a necessary part of human growth.
The only thing one can hope to achieve that way is
To avoid precious opportunities for
Learning, changing, growing, loving and living.
Souls who remain enslaved and enchained
By their own false beliefs, rigid prejudices and opinions,
Forfeit the only freedom we truly have, namely
The spiritual freedom to follow our heart;
To think and believe what our inner Self tells us is true;
To have the courage to act upon the knowledge
That we have come from love and that love alone can show us the way
Home into what we always have been: spirit and soul.
Only those who are willing to take the risk
Of loving the way God loves us,
Unconditionally and wisely,
Can truly be free.
Anon.
Edited by Aquarius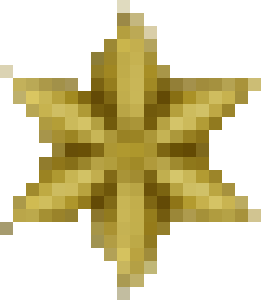 The Edge
'Come to the edge,' He said.
They said: 'We are afraid.'
'Come to the edge,' He said.
They came …
He pushed them …
And they flew!
Anon.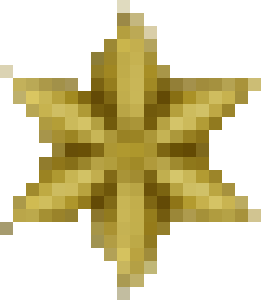 © Copyright 2019 Aquarius. All rights reserved.
Other Content by

Aquarius
Book / Religion and Spirituality
Book / Religion and Spirituality
Book / Religion and Spirituality