Chapter 14 (v.1) - The Rest Of The Age Of Aquarius
The Age Of Aquarius - Part C
Saturn – The Wisdom Of The Great Mother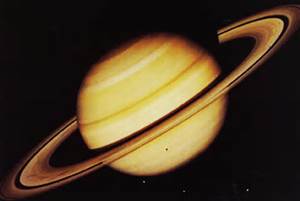 Saturn is the sole ruler of Capricorn, the tenth sign of the zodiac, and the co-ruler, with Uranus, of Aquarius, the eleventh sign. Symbolised by Saturn and personified by the Lords of Karma, at our entry into the Aquarian Age, the age of enlightenment and spiritual freedom, stands our Karma and is waiting to shake hands with us. In Capricorn Saturn acts as the stern and undeviating schoolmaster. To my mind, it would be more appropriate to speak of the schoolmistress, as the planet in truth stands as a symbolism for the equivalent part of the Great Mother's wisdom.

The presence of Saturn as the sole ruler of Capricorn, a feminine Earth sign, and also of the tenth house, traditionally known as the house of the mother among other things, clearly reveals that Saturn represents a feminine energy, and therefore is – not as commonly believed – a 'he' but a 'she'. The planet's energies represent what is known as 'tough love' in earthly life. This is the kind of caring that allows the beloved children to grow and learn through their own experiences, without interference from their wise and deeply involved parent, who merely stands by to support and come to the rescue whenever one of the offspring comes to grief.

The Angels and Masters together with countless groups of ordinary spirit helpers are our guardians, keepers and nursemaids in the world of light. Under the command of the Great Father/Mother they are constantly watching over our progress, ever ready to assist whenever one of us is in need of it. Their helping hands, invisible to earthly eyes, are always reaching out to us. All we have to do is ask for their help. As soon as one of us has done this, that person begins to learn how to follow their guidance and walk with them.

The Great Mother's way of teaching us, Her beloved children of the Earth, the gift of self-mastery has always been through allowing each one of us to learn from their own experiences. The road of spiritual mastery starts with taking charge of every part of our being and ends with freely and willingly practising self-mastery and self-discipline. And when after the lessons of Saturn in Capricorn and the tenth house, we arrive in the next sign and house, Aquarius and the eleventh, Saturn has by no means left us. The planets energies and the Angels in charge of them stand guard at the sign's gateway to ensure that none of us can come anywhere near the Aquarian spiritual freedom until we truly have become masters of every aspect of our nature.

High on the list of things to be shed from our consciousness are the false beliefs, prejudices and superstitions that still abound in our world. Each one of them is waiting to be replaced by our own truth, i.e. that which the living God within tells us is true, good and right for us, now – even though it may not be for anyone else. As pioneers of a new age we have to be prepared that our truth may not yet match anyone else's beliefs. Those we come into contact with may not yet understand what we have to give.

Whenever that is the case, it is best to quietly speak our truth and then leave them to wrestle with their conscience and being told by their own inner guidance whether what they are hearing or reading is right for them. If it is not, when their time of awakening has come, they too will understand what we have to give. They will then be able to add their insights and observations to ours. As a result, the speed of humankind's evolutionary progress will accelerate every more rapidly.

Two of the main causes of depression, at present rampant in our world, are the negative thinking patterns we have brought with us from previous lifetimes, and the holding on to beliefs that have long outlived their usefulness and are therefore waiting to be shed. On top of that, before any one of us will be allowed entry into the new age, we have to prove that the untamed and wild drives and urges of our lower animal nature are under out control and have been mastered by us. Their energies have to be turned by us into a positive and constructive force that supports and sustains us, instead of endangering us.

I would like to illustrate this by a real life story about a young Christian, let's call him Bill, who was despairing to the point of becoming suicidal because, as he put it: 'I keep falling in sexual sin.' This is what my Highest Self told him through me: 'It sounds to me that you are a particularly highly sexed person. Nothing wrong with that – many of us are. Has it ever occurred to you that your strong sexual drive could be a special gift the Universal Life Force has bestowed upon you and that it is by no means some kind of a curse to make your life difficult? Could your strong sex drive have been given to you so that you may learn to express, explore and also enjoy the creative/sexual/spiritual energies of the Universe in positive ways?

'In my view, you would be well advised to make a special effort at channelling them into creative outlets that lie within your own field of endeavours and experiences. This will create opportunities for you to use these energies for good purposes which, in the fullness of time, may lead you to creating some truly inspired works of art. Who knows?

'You are responsible for yourself and the life that has been given to you. You are the captain of the ship of your life and in charge of it. You need to transmute the creative/sexual/spiritual energies at your disposal into something positive and constructive in your life, instead of allowing your present lifetime to be destroyed by them. Because the Universe loves you, the same as it loves all of us, that is not what it has in mind for you, of that I am sure.

'As a Christian you may be afraid of astrology. However, if you belong to the more enlightened ones who appreciate that, because no force exists outside it, everything that is in our world is there by the will of God, to be used by any one of us either for good and positive purposes or bad and negative ones. If you would like to find a better understanding of the pathway through your present lifetime, in my view you could do nothing better than studying my interpretations of the Sun signs.'
* * *
A Message From

'The Universal Christ Now Speaks To Us And Our World'
'The more you evolve spiritually, the better you will grasp that, in the final analysis, every pain and sorrow that comes to you is at the same time an essential part of your joy, because in times of suffering you grow closer to Me and My world, your true home. Those who already have grown sufficiently in wisdom and understanding no longer begrudge their tears, but welcome them as My harbingers of healing and peace. If you suffer from a spiritual guilt complex, let go of it. You are not some kind of worm or miserable sinner, as some to this day would like to make you believe. You are nothing of the kind. You are My beloved children, young Gods in the making. As all manner of evolutionary lessons had to be imbibed by each one of you, individually and collectively, your pathway up to now has been an extremely tough and stormy one.

Unbeknown to you, I have never left you. I have always guided and protected you from within the very core of your own being. My Angels and your Masters on the higher and highest levels of life are watching every step you make. Whenever one of you reaches out to them, they are only too happy to help – for those are My instructions. I have never left you and your world without a witness of My eternal truths. Through a general lack of understanding much of it has been misinterpreted and abused for personal gains. The further you to forward into the enlightenment of the Aquarian Age, there will no longer be any need for tolerating this, because increasing numbers of you are ready to receive My wisdom directly from me.'
Recommended Reading:
•'The Buck Stops Here!'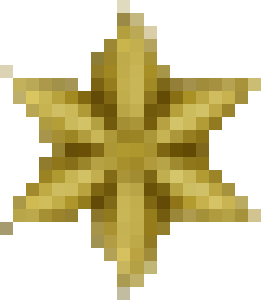 The Age Of Aquarius - Part D
Uranus And Saturn in Mythology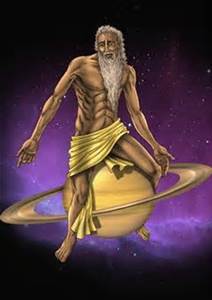 We shall now take a closer look at the mythological background of Saturn and Uranus, to see whether it can help us gain a better understanding of what the Highest may require from us earthlings at our entry into the Aquarian Age. To the ancient Romans Saturn was the God of agriculture and his Greek counterpart was the God Cronus, also known as old Father Time. Zeus was the son of Cronus, who eventually usurped and dethroned his father. In Roman mythology Zeus was represented by Jupiter. Cronus is said to have fled to Italy, where he ruled during a Golden Age of perfect peace and happiness.

The vision of a new Golden Age may be a dream, but it is one that makes life worth while even if it can never be realised, ndeed, it makes life worthwhile just because of this,' Fyodor Dostoyevsky, 1821 – 1881, wrote in one of his short stories. I cannot share that opinion because I do believe with all my heart and soul that the appearance of a new Golden Age is very much a reality and already in the process of happening. Obviously, we have by now drawn a good deal closer to it than Dostoyevsky was in his time.

We shall return to Saturn in a moment, but first let us take a closer look at his co-ruler, Uranus, who to this day astrologically represents the will of God. Uranus is seventh most distant planet from the Sun. Its low density and large size place it among the four giant planets that have no solid surfaces; each one is composed primarily of hydrogen, helium, water, and other volatile compounds. According an ancient Greek legend, when Gaia, the Goddess of the Earth, emerged from the primeval Chaos, she first gave birth to Uranus, i.e. the Heavens, and then to the Mountains and the Sea. As well as being her son, Uranus also became Gaia's husband. For a more extensive investigation of Uranus' mythological background, read 'When Creation Was Began, According To the Legend of Uranus and Gaia – A Tale for the Aquarian Age'.

Back to Saturn, the much maligned planet who, in the olden days for a very long time had to endure an exceedingly bad press. However, if you follow the links provided at the end of this chapter, you can discover for yourself that his reputation as the great astrological villain is by no means justified. It is likely that you will then no longer allow anyone to say negative things about Saturn in your presence. The planet stands as the guardian and keeper of the gateway into the Aquarian Age. He is a symbolism for the bridge of learning that controls all parts of our being and which every soul must cross freely and willingly. Earthly and heavenly parts alike have to be mastered by us, and our energies cleansed and purified of the desires of our lower earthly animal nature. Without this it is impossible to return into the perfect alignment with our eternal or God Self. Finding it one day is every soul's birthright.

The co-rulership of Aquarius by Saturn and Uranus maps out humankind's way forward into the New Age quite clearly. The order in which the planets are appearing is of particular significance in this context. Saturn, the strict disciplinarian comes first; Uranus, the destroyer of false beliefs is the liberator who follows behind; more about him in a moment. All those who are willing to undergo the cleansing process and show their readiness by behaving in an unselfish and disciplined manner, and that at all times, Uranus releases into the freedom of the Aquarian Age. He is waiting to help us burst all Karmic chains and shackles of past ages and by bringing us God's Divine truth that flows directly from His/Her loving heart into the individual and collective consciousness of our world, he assists us in shaking off every last remnant of the false beliefs, superstitions and prejudices that to this day abound in us and our world.

The gates of the Aquarian Age can only swing open to those who behave responsibly and in a masterly fashion, who unselfishly seek to serve the good of the whole instead of their own. Master souls are those who with love and self-discipline attain mastery over every aspect of their nature. The higher degree of self-mastery we shall achieve in the fullness of time, the more control we shall gain over the elements and even over physical matter, especially the cells and atoms or our own physical bodies. When we have won a sufficiently high degree of freedom, we shall be able to exist and manifest on more than one plane of life and be in more than one place at a time. The more highly evolved we become, the less we shall be limited by space and time.

Bearing all that in mind, it is not hard to see how Saturn will rule over a new golden age and how we are heading into it. It will come about when all who dwell on the Earth plane have achieved self-awareness and such a degree of self-mastery that no-one over-consumes and everybody merely takes and eats what they need and leaves the rest for the others to enjoy, the way the animals do. Isn't it astonishing how much they can teach us? As they will no longer be required, all religions will have gone from our world and there will be no more exploitation, oppression and slavery, especially of the religious/spiritual kind.

The world of light is part of our world and on that level Masters, like the one described in the Jesus legend, to this day walk in our midst and work among us. Depending on our evolutionary level, even on the Earth plane they may not be far removed from where we are now. Their presence and love is capable of blessing and healing all those who open their hearts and souls with kindness and compassion for all life, and who conduct their lives in simplicity and bow their knees in humility before the Highest and pray: 'May Thy will be done, not mine. And may Thy will be our will and Your Sacred words and prayers be ours, so that everything unfolds in accordance with Your will and wishes.'
Recommended Reading:
•'All About Saturn'
•'Saturn And The Lords Of Karma'
•'A Message Of Hope From The Lords Of Karma'
•'Universal Guidance From The Environment'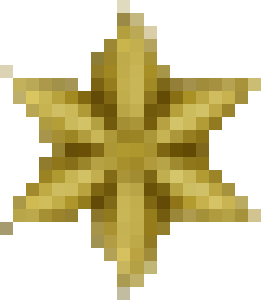 The Age Of Aquarius - Part E
The New Golden Age Of Plenty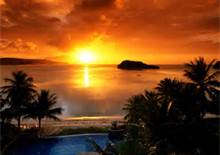 A Message Of Hope
'Aquarius is the sign of group consciousness and humanitarian pursuits, of technological and scientific progress, as well as of hopes and dreams. In the Age of Aquarius humankind's highest hopes, aspirations and dreams will find fulfilment for those who have achieved self-mastery. Hand in hand with the Angels and Me you yourselves are going to create the ideal world of your dreams during this age. It will come about through ever more of you becoming aware of your true nature and acting in keeping with the spiritual knowledge you are finding.

'The time is closer than you may think when everybody unflinchingly will give of their best to the whole and take out only what they need. In this way hunger and thirst or any other kind of want and suffering will gradually become unknown on your planet. You will no longer insist on amassing too many worldly possessions, because by then you will know only too well what an encumbrance they in truth are. They tie you like leaden weights to your present existence and stop you from growing the spiritual wings you require for the fulfilling of your highest potential in grounding your greatest spiritual aspirations and creative/artistic accomplishments on the Earth plane. They will be your contribution towards making your world into an ever more beautiful, peaceful and harmonious one. Can you see what a magnificent new world is waiting for you?

'Know that no matter what may ever come to pass for you and your world, you will always be safe. At all times there will be a happy ending – if not in this lifetime, then in another or maybe another one still. Everything that happens is part of My great plan for all life, and nothing has ever taken place in your world or any other against My will. All is well and rests securely in My loving hands and so it shall be forever and ever. No harm can ever come to the true and eternal part of any one of you. Therefore, rest safely in My love and nurture your souls, My beloved children of the Earth, by following My guidance from deep within you, for that is where every soul's very own special key to eternity is hidden.

'I bless you, your world and all life in it. My blessings are for each and every one of you, during these difficult times of transformation and transition from one age to another. You and your world have always rested securely in My loving hands. Rest assured that this will continue without interruptions and that the lessons in your present school of life are unfolding exactly the way they should and in accordance with My plan.

'None of you has anything to fear, as the Angels and I will always be with you. We are familiar with your struggles, but no matter what tests and trials may still have to be endured by you, put your trust in us and venture forth courageously, safe in the knowledge that we shall always be there to guide and protect you in all your endeavours. Never forget that we are in charge and that no-one and no force in the whole of Creation ever took the reins from My hands, least of all one of you, My beloved children of the Earth. All is well with you, your world and all worlds – and forever will be.'
From 'The Universal Christ Speaks To Us And Our World'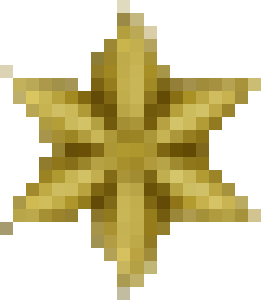 The Age Of Aquarius - Part F
Loving People Without Liking Them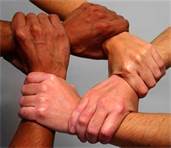 People are unreasonable, illogical and self-centred.
You don't have to like them, but love them anyway!

They are all part of your own family.
They are part of you and you are part of them.
They may not yet know it, but you being wiser,
Love them anyway!

People may project their own ulterior motives onto you,
And accuse you of having them.
Rest safe in the knowledge that the Universe
Knows their hearts as well as yours.
Do good anyway!

If being successful means that we can only win
False friends and real enemies.
Succeed anyway!

The good we do today may be forgotten tomorrow.
Do it anyway!

What could have taken years of building up,
Can be destroyed overnight.
Build anyway!

People who are in need of our help,
May attack us whilst we are trying to help them.
Help anyway!

Give the world the best that is within you,
And should it be rejected, do not stop giving.
Give anyway!

The Universal Law of Karma ensures that what we send
Into the world, has to return to us.
Give of your best and only the best is sure to return!

Bishop Abel Muzorewa
African Spiritual and Political Leader
Edited by Aquarius
Among many other things, Aquarius is the sign of friendship, kinship and siblinghood with all life, and also of transmutation. If we wish to be released into the freedom of this age, the masterly conduct that is expected from us demands that we convert all our relationships, especially the most difficult ones, into bonds of friendship. However, it is inevitable that from time to time we come across people who, with the best will in the world, are impossible to like. How about them?

A long time ago, I came across the saying: 'It is possible to love people without liking them.' I have to admit that this sounded more than somewhat far-fetched to me then, but through astrology life itself has taught me that this can come about quite naturally. All I need to do is reflect on my interpretation of the Sun signs for the people I find difficult to like, never mind loving them. My heart opens with love to them when I reflect on the trials and tribulations they are likely to encounter during their experiencing, counter-acting and – hopefully – eventually overcoming the dark and negative aspects of their Sun signs. This is an essential part of the lessons every one of us has to cope with in each subsequent lifetime.

Furthermore, I find it helpful to know that underneath our skins we are all one. We are brothers and sisters on the same pathway, and sooner or later every one of us has to surmount similar hurdles on their evolutionary pathway, especially those that arise on the inner level of life. For as long as someone remains unaware of who they truly are, what the purpose of their earthly existence is and what is required from them, they simply cannot help acting in certain ways. I have no difficulties accepting this and whenever something hurtful happens to me, it comforts me to know that I must have needed that experience for some reason. If the event had not been trying to teach me something, I would not have been at its receiving end and it's up to me, to find out what it is trying to tell me.

No-one says that we have got to be Saints and in my view there is never any need to turn the other cheek. Knowledge of the Universal laws is helpful when it comes to enduring what our Karma brings to us and therefore cannot be avoided. It is easier to forgive when someone has caused me pain when I remind myself that quite likely I have been redeeming something I did to others earlier in my present lifetime or earlier ones, maybe even to the same person. This is because whatever we send out into our world, the law of Karma sees to it that it unerringly finds its way back to us. If we wish to be forgiven for our trespasses of the past, however long ago they may have taken place, it is necessary to first forgive ourselves for doing wrong and then also those who sinned against us.

Is it possible to continue loving the people with whom we have differences of opinions, especially if we do not like them? I believe it's childish to fall out with each other over something like that. When a situation has been duly considered from all angles, there is nothing wrong and everything right with coming to the conclusion that it is better to agree to disagree than to fall out with each other. On occasions like that, wise ones remind themselves that whenever disputes arise, two persons can be confronted with exactly the same things and perceive them in a totally different way.

Depending on one's point of view, all participants in any argument can be right and wrong, at the same time. That's the way it has to be for human beings, because of the different lessons we all have to participate in on the Earth plane. With a bit of goodwill any dispute can be settled peacefully, simply by accepting each others views, even though they differ. The level of someone's spiritual maturity reveals itself in nothing more clearly than in the ability and willingness – or otherwise – to agree to disagree with others in times of conflict.

With every person we encounter in our daily lives, we need to remind ourselves that there is a great deal more to everybody than that which appears of them on the surface of earthly life. We do well never to forget that each one of us is a living spirit and soul and that there is no way of telling who we or anyone else might have been in previous lifetimes and in what functions we encountered each other. It is advisable to develop the habit of looking beyond everyone's earthly personality into their spirit and soul because reincarnation means that each spirit, who has to develop its own soul in earthly life, is a Divine spark that once was sent forth from God. All of us continue to come into incarnation on the physical plane until we have become fully God-conscious, i.e. aware of God's true nature and our own. Once this has fully awakened in us, there will be no need for spending further lifetimes in earthly education.
Recommended Reading:
•'Ruled By The Stars'
•'My Interpretations Of The Sun Signs'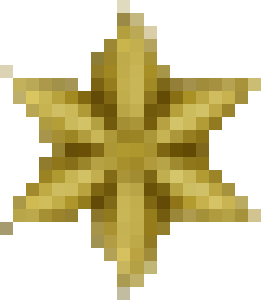 The Age Of Aquarius - Part G
Pluto In Sagittarius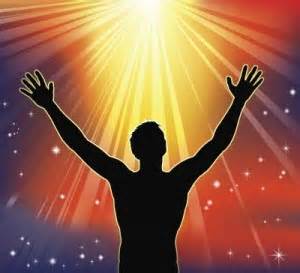 Apart from observing the trends of how a particular planet influences all life on the Earth plane, I am not interested in using astrology for predicting the future, as to my mind that is nothing short of fortunetelling. However, equipped with the gift of hindsight, it is good to watch how life on the Earth unfolds and to see for ourselves how we and our world are steered and guided by the loving hands of the Highest. In this way it reveals Its presence to us quite clearly and gives us visible evidence of the fact that we and our world have always rested safely in Its loving embrace and forever will be taken care of. What more could anyone want?

Furthermore, astrology is unequalled as a lifehelp and a tool for getting to know ourselves and our predestined pathway, as it is written in the great book of life for our present lifetime. What lies beyond we shall see when we get there. The Divine science also provides us earthlings with a magnificent instrument for interpreting the Cosmic dance of the planets, as they move through space and time, guided by the loving hand of the Great White Spirit, Father/Mother of all life.

Astrology allows us to study and take a more conscious part in the ever unfolding of the Great Plan of Life, lovingly designed, brought into being and steered by the will and the power of the Father and the love and wisdom of the Mother, His feminine counterpart. If there is anything in this world more sacred and holy than this, please tell me about it, so I too can take part in it and others with me.

I find it endlessly fascinating to watch how most people react to the energies and lessons of their Sun sign, 'their stars'. This seems to express itself particularly strongly in those who know nothing about what is commonly known as 'The Stars'. A striking example of this came my way when Pluto moved into Sagittarius in November 1995. I lived in the Republic of Ireland at that time and as soon as the Sun moved into Scorpio, Pluto's own sign, a Renew program of the international Catholic Church organisation reached our small local diocese in the West of Ireland. By the way, I am not a Catholic. I am a free spirit and will forever be devoted to serving the wisdom of the Highest with all that I have and am. To paraphrase St. Francis of Assisi's words: 'O Great Mother of all life, of Your peace, Your wisdom, love and truth.'

Scorpio is the sign of transformation and regeneration like birth, death and subsequent re-birth. When the Sun is in Scorpio, all of nature goes through what looks like death, but only on the outer surface of life. In truth, this time is no more than a preparation for the rebirth that without fail comes every spring. Through Mother Earth we are shown that every death that takes place in her loving embrace, for all lifeforms, is but a transformation into different states of life.

The planet Pluto is associated with major changes or developments that frequently come about through destruction and eventual rebirth. The sign Sagittarius is associated with religion, philosophy, the law, education, publishing, politics, faith, idealism and also long distance travelling. Some of the Pluto in Sagittarius periods of the past were dominated by significant religious/philosophical upheavals, explorations and renewals.

Apparently it was during times like these that the legend of Jesus as a public figure first appeared. Much later it led to the events that moved Martin Luther, 1483-1546, the German Catholic monk who became the father of the Protestant Reformation movement, to posting his theses to the door of the castle church in Wittenberg, Germany. This was Luther's way of speaking up and rebelling against the greed, profiteering and corruption of the Catholic Church in Rome.
Over the ages, Pluto in Sagittarius also brought about many watershed moments in science and technology as well as the political thinking of our world. One of them was the development of the first modern printing machine, the Gutenberg Press. Through this it became possible, for the first time in humankind's history, to print and distribute pamphlets in vast numbers that spread Luther's ideas to all corners of the regions that were later to become Germany and beyond to the rest of Europe. Luther's translation of the Bible into the colloquial German of its day was also published. For the first time ever ordinary mortals could read or hear – not many could read and write in those days – the words that were believed to be of God. In 'Light And Darkness' you can read more about this by clicking on the corresponding link at the end of this chapter.

Together with Mars, Pluto is the planetary ruler of Scorpio. Pluto was the God of the Underworld of the ancients and to this day the energies of this planet are responsible for transformations and regenerations, death, birth and rebirth. Sagittarius is the sign of Higher Consciousness and higher education, including the vast realm of religions and philosophical beliefs, as well as faith, trust and hope. For us and our world Pluto's move into Sagittarius heralded the renewal and rebirth of all matters related to these topics.

Pluto's energies have a cleansing and purifying effect and with hindsight it is particularly interesting to observe how much this already has achieved in our world. For example, in the course of Pluto's transit through Sagittarius ground-breaking books appeared like 'The Jesus Mysteries', first published in 1999. It was followed in 2001 by 'Jesus and the Lost Goddess'. You can read more about these books by following the relevant link below.

As Pluto is the slowest moving planet of all, as well as the one that most profoundly affects us on the deepest, innermost levels, much more of the same nature can be expected, depending through which sign the planet moves. By now, Pluto is transiting Capricorn, Saturn's own sign. You can read about the effects this is having in our world by following the matching link below.
Recommended Reading:
•'Light And Darkness'
•'Pluto In Capricorn'
•Further Reading From My Bookshelf'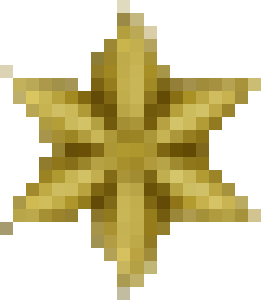 The Age Of Aquarius - Part H
In God We Trust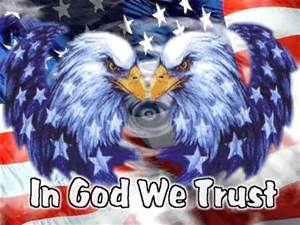 From 'Barack Obama – A Leader For The Aquarian Age':
'With a white mother and a black father, the new President is ideally suited to bridge the gaps that to this day exist between the races in our world. By conviction he is a socialist, a Democrat. Shortly after his election in the year 2008, I watched an hour long program on TV about the new president. I am not easily taken in by anyone, least of all politicians, but the more I see of President Obama the more he impresses me as a truly remarkable man. One of the things I like particularly is a sense of sadness that seems to flow from his heart through his eyes into our world. He has seen and experienced suffering and deprivation without shying away from it; he knows it because he has worked with it. He is a compassionate man and strikes me as one who is genuinely interested in the social progress of our world. He will do his best to try to make our world a better place for his being here.

'Some would like to see in President Obama is a kind of new Messiah. In my view, this would be grossly unfair to him because there would then be those who would expect him to be able to walk on water and perform miracles. However, he is sure to encounter many limitations in his decision making. They are dictated by the Karma that has been created by his nation as a whole and each individual within it, under all its previous administrations. The verdicts he comes to will also be influenced by the Karma of our whole world, as much as he will be influencing it, the same as we all do. I believe that President Obama has the strength and the willpower, as well as the inner guidance, to ensure he copes well with whatever may come his way. First and foremost, he comes across to me as a man with integrity and yes, a socialist – sorry if that's a naughty word with some folks. I have always been one of those at heart myself. As a child of the Aquarian Age one cannot really be anything else; it is the age of equal rights for all and freedom from oppression of all kinds, especially from hunger and all manner of deprivation and persecutions.'
And now please follow the link below and watch the video:

In God We Trust
* * *
From 'The Symbolism Of The Cross':
'The cross is one of the most ancient symbols known to humankind. It was not invented by Christianity, but merely adopted from much more ancient religions and cultures that preceded it. In its true sense the cross never stood for death and crucifixion, but for the goodness and blessings of Earth life. It was originally meant to convey the idea that the spirit can overcome and rise above all happenings on the physical plane. During its many journeys through this particular form of existence all human spirits and souls remain firmly fixed to the cross of consciousness that Earth life presents.

'There is no point in fighting against this, as the material and spiritual education that our planet alone can provide is compulsory and unavoidable because it is essential for our individual and collective evolution. The best we can do is go with the flow and submit ourselves willingly to whatever duties present themselves. This brings us much more easily into harmony with the energies of the Highest Forces than anything else. We have been granted the gift of another lifetime so that we may serve them and learn how to co-operate with them.'
* * *
'In God We Trust' was chosen as the official motto of the United States as late as 1956 as an alternative or replacement to the unofficial motto of 'Pluribus Unum' – 'Out Of Many, One', which was adopted when the Great Seal of the United States was created in 1782. 'In God We Trust' first appeared on US coins in 1864 and has appeared on paper currency since 1957.

Is it possible that those responsible for choosing the words 'In God We Trust' as the motto for the USA, in preference to 'In Jesus We Trust', enlightened visionaries who sensed intuitively that our world was moving rapidly towards the new world order of the Aquarian Age? Could anyone have known in their time that this age would be one of enlightenment and spiritual freedom in which our world would find a better understanding of the true meaning of the concept of God?

Wise indeed were the ones who decided that 'In God We Trust' should be the motto of the USA. Might they have been capable of foreseeing a future when ever more people would become aware that our Creator could never be the limited and limiting God of the patriarchal religions of our world with their all-male God. Robbed of his feminine aspect, the Goddess, the Great Mother of all life, with her wisdom and love, caring for and protection of all lifeforms, she is the balancing counterpart of the masculine Divinity. The resulting suppression of and disregard for everything feminine, could hardly lead to anything other than the ruthless and pitiless exploitation of Mother Earth, one of the many physical manifestations of the Great Mother.

How delighted the wise ones of the olden days will have been upon their return into the world of light, when they once more became aware of their real nature, the way we all do. They would then have known for sure that God in truth is the Great White Spirit, Father/Mother of all life, the one true God and Goddess, Lord and Lady, King and Queen and a great deal more than any of their equivalents on the Earth plane could ever hope to be. From the beginnings of time on our planet, the ultimate goal of all belief systems our world has ever known has been the final recognition of this and that the only born son of the Great Father/Mother is the Christ Spirit, the Universal Christ. S/He is the light of all lights who has been the authority and driving force behind every one of them. in this God it is safe to put all our trust and hope for a bright and shining future for humankind and our whole world.

Our Creator holds every one of us in His/Her loving heart, not as the pathetic, frightened and erring small earthly creature, not as a woman or a man, but androgynous. A whole and complete being in whom all aspects, higher and lower, feminine and masculine are working together in peaceful harmony, just like they are doing in God. The One who called us into being sees us as no longer struggling with the lessons of mastering our earthly nature through overcoming and rising above its drives and urges. S/He perceives us each one of us as a true child of God and a Christed one.
Recommended Reading:
•'Healing Our Relationship With God'
•'Cleaning The Inner House'
•The Religion Of The New Age'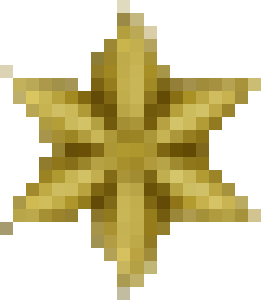 © Copyright 2019 Rays of Wisdom. All rights reserved.
Other Content by

Rays of Wisdom
Book / Religion and Spirituality
Book / Religion and Spirituality
Book / Religion and Spirituality