Chapter 75 (v.1) - Digging For Gold
The Fall Of Humankind – Part Five

Digging For Gold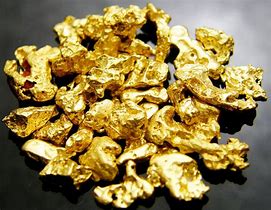 'As pointed out earlier, every one of God's creatures throughout the whole of Creation is loved and tenderly cared for by the Angelic hierarchy. This applies to all human beings, wherever they may find themselves at any given moment. And it does not make one iota of difference whether you are one of the highest and mightiest in one of the countries of your world or maybe just a gold digger on the Internet or anywhere else in your world or someone on the death row of Sing Sing.

'If you were a digger who tries to extract money in deceitful ways from anyone who is gullible enough to fall for your sweet words and charms and swallow your tales, your success would depend on the Karma of your potential victims. God and the Angels guide you to the right ones. If someone did something similar to what you are doing now to those around them in previous lifetimes, with their help and will you are going to succeed with that person. The snag is that in one of your coming lifetimes somebody will have a go at you. The likelihood is that you will then have no idea whatsoever why something so unpleasant should be happening to you.

'Encountering you is an essential part of your victim's payment of their karmic debts brought over from previous lifetimes into this one. If this is not the case with one of the people you approach, we open their inner eyes and help them to recognise the intentions behind your advances. Yet, if someone is inexperienced enough to put their trust in a person they have never met personally and whom they do not know from Adam, they deserve what comes to them. Their own life's experiences are going to teach them the invaluable lesson that, unless a somebody who enters their life has proved themselves as trustworthy in the course of many years, trusting them is a mistake. There is nothing wrong with making them. The most painful ones are never forgotten and therefore the best ones.

'Everything that happens in your world is but a passing phase and part of someone's life lessons and the balancing of their spiritual bank account. Nothing takes place perchance or is a coincidence. These things do not exist because all events are part of God's plans of life, the great one for the development of the human race and the individual one for you and this particular lifetime. Should you be one of the before mentioned gold diggers of your world and you are reading this, the time may have come for the waking up of your spiritual nature from its slumbering state. In that case you are meant to start digging for gold that is much more precious than that which is available in earthly life and can be bought, sought and stolen. Golden nuggets of God's sacred wisdom and truth are waiting to be discovered by you that will open the gates to your conscious awareness that you are an eternal being, who is part of God and can never die. No-one can or will take this kind of gold from you; it is yours forever.

'Even though for a long time you were unaware of their presence, God and the Angels have always been with you, the same as everybody else. They are part of you and you are part of them. They could not leave you, even if they wanted to – not that they ever will. Because of this spiritually everything has to be for real and there is no point in faking or pretending anything. God and the Angels are the all-seeing eyes and all-hearing ears that swing into action when the time is right for the Universal laws to return to you the seeds that were sown by you, either earlier in your present lifetime or during previous ones. And that's how in the fullness of time everybody receives their just desserts.

'God and the Angels are constantly guiding and protecting each one of you against destroying the essence of your being, your spirit and soul. They have brought you to where you are now and it is they who have brought this to you. If you understand their message, reach out for them and ask for their assistance. It will never be denied to anyone. Upon request they are ready to show you ways how you, with the help of your own Christ Self, can redeem yourself and make good where previously you transgressed against those around you.

'God and the Angels will never lead you astray or tell you something that is not true. They can be trusted implicitly. All you have to do is pay attention to what they are telling you through your inner guidance, the wise one or living God within, about the next step on your journey of leaving behind the darkness of being ignorant of God's true nature and your own. The knowledge they are waiting to bring to every human being is sure to cure all of them of the nonsense of fearing God. Once you understand who and what God really is, nothing will ever stop you from loving Him/Her with every fibre of your being.

'As you know by now, all characteristics and powers that are in God are also in every human being, if for a long time in seed form only. Even though many to this day believe that you are fallen Angels of some kind, this is not the case. It is merely a case of every one of you going through the various stages of their earthly education. Religions have been excellent instruments for taking you and your world through experiencing God's nature and your own through its crude and unevolved state with the lowest and most depraved desires of the earthly self.

'The things that to this day are taking place in your world are a demonstration of how some people somewhere to this day are exploring the whole gamut of experiences that everybody's earthly education requires at some stage. From the highest hopes and aspirations of your Christ nature down to the lowest drives and urges of its earthly counterpart, all of you have to go through them during some phase of your spiritual development.
'As long as you keep on keeping on, everything will be well in the end.
We are with you, all the way – never doubt it.

With love – your spirit friends and helpers.'

Recommended Reading:
•'Is There A God?'
•'Who Or What Is God?'
•'The Value Of Making Mistakes'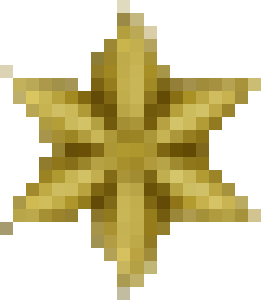 © Copyright 2019 Rays of Wisdom. All rights reserved.
Other Content by

Rays of Wisdom
Book / Religion and Spirituality
Book / Religion and Spirituality
Book / Religion and Spirituality