Chapter 99 (v.18) - Earthly Life Now
The Great Plan – Part Three
Earthly Life Now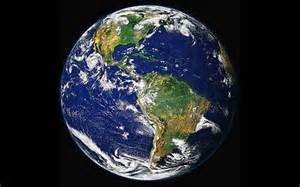 'Do not worry unduly about the present state of your world. We assure you that everything that to this day is happening is an essential part of its cleansing and purifying process. For quite some time by now this has slowly but surely been lifting humankind onto a higher level of spiritual consciousness. The wise ones in your midst appreciate that nothing is ever wasted in life and that every experience is somehow of value. That's why they do not begrudge anything but give thanks and praise to the Highest for the gift of their life and the continuation of their learning and growing on Mother Earth. Even if some of their personal lessons and those of your world are painful and long drawn out, they are comforted by the thought that everything that once happened and does to this is essential for the fulfilment of God's great evolutionary plan, or it simply would not be there.
'This plan has its origin in the wisdom and love of our Creator's heart. And we are doing all we can to provide you with the courage and strength you need for never giving up on your predestined and self-chosen pathway. No matter how difficult the tests and trials that are still obstructing you at times, be steadfast and keep on keeping on. Should some of your lessons be particularly traumatic and hard to bear, ease the burden of the cross of your earthly existence with the knowledge that you are redeeming some of your most ancient karmic debts. By patiently enduring whatever comes your way, you are quite literally nailing the false beliefs and perceptions of your small self to the cross of your earthly existence. Do not perceive this cross as a torture instrument, for in truth it is a ladder that helps you rise above earthly concerns and opens the gateway for reaching and becoming one with your God Self, so it can take over your whole being.
'When in this manner the balance of your spiritual bankbook has at last been restored, you are ready to serve the Angels and Masters from the highest realms. As soon your vibrations are right, they can use you as their channel of communication and it will not take long until you have turned into one of their bringers of new hope. This hope will be solidly based on an improved understanding of the spiritual background of life and its processes. The Great White Eagle is a symbol of the Divine wisdom and truth, which the inner teacher will eventually bring intuitively to all human souls. On its wings, hand in hand with God and the Angels, sufficiently awakened ones are provided with the power to lift all humankind into the blessing and healing rays of the Christ Star.

'In the fullness of time, even the last one of you is going to grow a pair of these wings. They too will then be able to lift themselves, those around them and their whole world high above the limited horizons of earthly perception into the realms of humankind's true nature, origin and home. As a pioneer of the Aquarian Age, you do well to when you show your faith and trust in our Creator's plan by looking forward with hope and confidence to the future, your own and that of your world, not only for the coming year but forever.

'May you all be comforted by the thought that many wonderful things are in store for you. At the end of your present lifetime, you will first go for a well-earned period of rest and recuperation after the stresses and strains of earthly life in the world of light, your true home. This time you will be leaving your present existence without fear and in full consciousness of where you are going. Can you imagine what that will be like and how you will feel when instead you enter into your new life with joy in your heart? Because you know what awaits you, for you it will no longer feel as if you were passing from a darkened room into a place in the Sun. Our work much easier when someone is glad to join their loved ones, who went before them, in the radiance of the spirit world. Together you will be absorbing ever more of the essence of this dimension of life, safe in the knowledge that there really is no death, only progress and growth.

'The life force is moving all of you and your world ever forwards and upwards on your way back into the oneness with the Source of all life, the Great Sun above and beyond the Sun of earthly life. And when you have rested sufficiently in the spirit world, you might like to apply to spend another lifetime – if you so wish – with Mother Earth after her transformation is complete. In keeping with God's plan, she will then be a planet of healing that radiates peace throughout the whole of Creation. We noted some time ago that you applied for one of our apprenticeships and would be delighted if instead you chose to join our ranks, at least for a while, bearing in mind that the concept of time only exists on the Earth plane.

'The things we are talking about in this message are valid for every individual soul and the soul of your world. We aim to bring new hope not only for the coming year but for the entire future of humankind and the Earth. Let nothing but positive thoughts be your guiding star and remind yourselves frequently that at all times your race has been progressing. Although it frequently looked as if the planet and its human population were in retrograde motion, this has not been the case. It would have been impossible because no life ever moves backwards. And so we ask you to rest safely in the knowledge that everything that still has to happen on the Earth plane is necessary for the rebirth of your humankind and its world.

'Never doubt that the best is yet to be. By refusing to sit in judgement over anything and anyone and instead regarding everything you see and hear with tolerance and kindness, love and hope in your heart, you can make a valuable contribution towards healing all conflicts of earthly life and so ending humankind's experience of life in physicality. Through a better understanding of God's great plan of life and your place and role within it, we hope to renew your faith and trust that the life that has been given to you really is a good one, after all.

'The Great White Spirit blesses each one of you. To be fully receptive to these benedictions you need to tune your earthly mind into the Universal mind. At all times ensure that your consciousness remains open to what it may with to bring you in the form of spiritual power, guidance and love. We are your elder siblings in the vast family of life, we love you and our task is to help you. Our only motivation is the renewal of faith and trust, hope and peace of mind for all humankind.'
Recommended Reading:
•'Do You Know Where You're Going To?'
•'Separating The Sheep From The Goats'
•'They Will Rise From Their Graves'
•'Colonising A New Planet'
P.S. About an hour before putting the finishing touches to this new chapter of my jottings, the June/July 2016 issue of Stella Polaris arrived in the post. The first item is the Lodge Mother's Letter, which starts as follows: 'My dear Family and Friends of White Eagle. Just as I started to write this letter to you, I came upon this White Eagle saying: 'There is a power that holds life and humankind cannot shake this infinite and eternal power. The great Being, the Divine Intelligence, holds all life in love, in the heart.'

The Lodge Mother continues with: 'Reading these words has touched my heart and, as it were, opened a window in my understanding of God's power and extraordinary wisdom and plan for all creation. . .'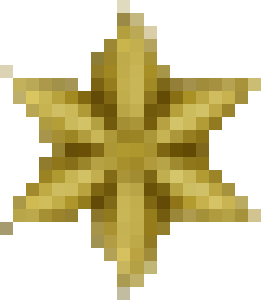 © Copyright 2019 Rays of Wisdom. All rights reserved.
Other Content by

Rays of Wisdom
Book / Religion and Spirituality
Book / Religion and Spirituality
Book / Religion and Spirituality