Chapter 99 (v.20) - Astrology As A Lifehelp
Astrology As A Lifehelp
On The Healing Journey Of Earthly Life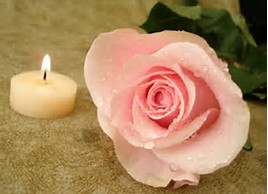 After everything you have heard about the Divine science by now, you might be saying to yourself: 'That's all very well, but how could something like that ever be a lifehelp?' In my view, it's certainly not done by using astrology as an instrument for fortunetelling and casting horoscopes. My kind is applied psychology and that, in the right hands, can turn into one of the finest tools imaginable for getting to know God and ourselves as well as the processes of creation and life.

It starts with each newly born child that re-enters earthly life with the help of human parents, who are acting as temporary substitutes for and manifestations of our true parents, the Great Father/Mother of all life. I have always refused to cast horoscopes for new arrivals and that's because I believe my D.I.Y. method of being your own astrologer * is far more useful for getting to know the little stranger someone is holding in their loving arms. To my mind, there is no better way of gaining an insight into a newly-born child's predestined pathway through the coming lifetime and of how we, as parents, can help them to walk it with more ease. See my letter to a friend about the miracle of birth *.

Our birthchart is unique to us. It's a blueprint of a snapshot, frozen in space and time, of the energies that were available when we drew our first breath on the Earth. The birthchart talks about potential and every human being brings enormous amounts of it with them into their present earthly sojourn. This is where our cherished and much misunderstood freedom of choice * rears its head for the first time, because it's up to each one of us individually whether or not we fulfil any of our potential. Unaware of the fact that this is the case, up to now for most of us this has only amounted to a tiny fraction each time round. But once the presence of our potential begins to reveal itself to us and we are consciously becoming aware of it, it's up to us to decide what we wish to do it. In my view, only a fool would neglect doing their best to fulfil as much of it as possible.

It stands to reason that much more can be achieved when we are finding our what our potential consists of. But how can we do justice to it? This is where the birthchart comes into its own. It can help us recognise our strengths, so they can be taken advantage of and developed some more. It also reveals where our weaknesses are and it stands to reason that, without knowing about them, it would be impossible to start converting them into strengths.

Old and experienced souls long to be released from the chores and trials of earthly life, so they can continue their studies on the higher levels of life. They consult their birthcharts to find out as much as possible about their potential, as well as special talents that could have taken many lifetimes of devoted effort to develop, yet in this one are still unknown to their earthly self. Once such gifts have been discovered and taken possession of, they should only be used for the highest good of all, never for selfish purposes.

This is the dearest wish of wise ones who are sensing intuitively that their time has come for paying every last bit of the karmic debts from previous lifetimes. This they do by sharing their talents with those around them, without looking for any kind of reward. It's their way of thanking the Universal Forces for the gift of life and for being allowed to take part in Mother Earth's abundance, which they thoughtlessly and selfishly took part whilst they were still ignorant of the spiritual background of their present existence. This what everybody does during the early stages of their earthly education.

Particularly valuable opportunities for using astrology as a lifehelp come our way each time we reach one of the landmarks on our current journey of discovery and learning:

1) The First Saturn Return around age 29 ½.
2) The Uranus Opposition or Midlife Crisis around age 38 to 45.
3) The Second Saturn Return around age 58/59.

Each time we have reached one of these points, we feel instinctively inclined to take stock of our life and if need be make some changes. How much more effective our efforts could be if we were aware what is at stake and what the Highest Forces of life expect and demand from us.

During the midlife crisis in particular we tend to look back on our lifepath so far, what we have achieved and what not and so forth. Some typical reflections around this time might run as follows: 'I see myself as easy going because I can get along with just about anybody I meet. I do not have a lot of self restraint. During my partying days in the past this would not have been considered to be a desirable quality. For some time now, I have been struggling with a drink problem. I have a tendency to go on binges, not drinking for months at a time and then going on a binge for several days.'

Reflecting on these things, you may be moved to ask yourself: 'Do I still like myself the way I was when young and foolish? From where I am at present I seem to be on a more than somewhat slippery slope. Now that I have found out that the purpose of life is evolution and that this can only be achieved through experiencing life, not being afraid to make my own mistakes, so that I can learn from them. Through this alone can I gradually evolve into a better person and higher human being than I have been up to now. Isn't that what I want to do?

The million dollar questions all of us have to ask ourselves from time to time is: 'Do I really want to miss the opportunities my present lifetime is offering me to fulfil my highest potential or would I rather spend the rest of it the way I used to do? Do I want to grow up and spiritually take responsibility for myself and the gift of my life? If so, the time may have come for making some profound changes to my outlook on life and the way I wish to conduct it in future.

Sometimes a birthchart indicates a strong potential for leadership in general, for example if we were born during the Sun's transit through Leo. Occasionally, potential for inspired spiritual leadership makes itself known. This can show itself through well aspected planets, especially the Sun, in the ninth house, the natural domain of Sagittarius, the sign of the superconscious faculties with its jovial and expansive planetary ruler Jupiter. It needs to be born in mind that whenever a birthchart contains pointers of this nature, they are never indications of God-given rights. They merely show the general direction in which someone's Highest Self will be pulling the new arrival on the Earth plane as its present lifetime unfolds.

The assumption that a newly born baby with its Sun and Saturn in close conjunction in the tenth house will straight away be a well controlled and self-disciplined being fits into my list of insights into the theme of 'Astrological Myths' *. For example that Capricorns are patient, Libras well balanced and Virgos neat, tidy and extremely hard working, and so forth. Such qualities are there by potential only. It takes a whole life time of constant practising before they may – or still may not, as the case may be – become part of an individual's character make-up.

Any kind of leadership is never going to fall into someone's lap; it can only be earned through sheer hard work. This is particularly true for inspired spiritual leaderships. They are likely to demand a whole lifetime, maybe several of them or whatever may be left of the present one, when the call for service is received. But even a willingness to work very hard is not enough on this pathway. It has to be combined with faithful and sincere devotion and dedication to serve the demands of the Highest Forces of life. And that entails humbly asking God and the Angels to show us, through our inner guidance, how we should go about serving them. We shall need their courage and strength to tackle the tests and trials that undoubtedly will be presenting themselves on this pathway.

The tendencies for this kind of service may not begin to be felt until later in life, especially around the time of the Uranus Opposition. Uranus, the planetary co-ruler with Saturn, of Aquarius represents the voice and will of God. Saturn * is the gatekeeper, the stern and undeviating schoolmaster of the zodiac. Teaching us earthlings the self-discipline and self-mastery we need for entering into the freedom of the Aquarian Age * is the task of this particular planetary force. Wise ones, whose birthchart indicates a good potential for achieving it, gratefully acknowledge this gift and do their best to take possession of it.
* Recommended Reading:
•'Be Your Own Astrologer'
•'The Miracle Of Birth'
•'Freedom Of Choice – 1'
•'Freedom Of Choice – 2'
•'Freedom Of Choice – 3'
•'Astrological Landmarks'
•'Everything That's Worth Knowing About The True Meaning Of Saturn'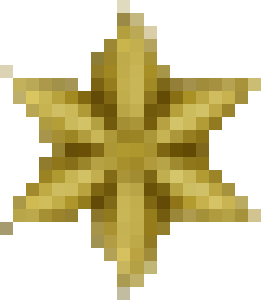 © Copyright 2019 Rays of Wisdom. All rights reserved.
Other Content by

Rays of Wisdom
Book / Religion and Spirituality
Book / Religion and Spirituality
Book / Religion and Spirituality