Chapter 20 (v.1) - Reflections On Hope
Reflections On Hope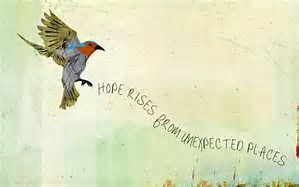 Through the German poet and philosopher, historian and playwright, Friedrich von Schiller, 1759–1805, the following message of hope was given to our world in troubled times. Its German title is 'Hoffnung' – hope. Two different versions of it are presented here. The first one is a masterly translation by a very special friend of mine, who wishes to remain nameless.
Hope
We speak and dream so very much
Of a future in the Sun.
Towards that happy golden goal
We struggle and we run.
The world gets old, then young again –
Still hope is humankind's refrain.

Hope guides us into life's great flow
And flutters over cheerful youth,
Enthuses us with magic glow,
In old age too remains our truth
And in the grave that ends our ways
We plant fresh hope for other days.

No vague or empty promise here,
By a foolish mind begot
The heart proclaims it loud and clear:
'We're born for a better lot!'
And what the inner voice makes plain
The hopeful heart does not disdain.

Friedrich von Schiller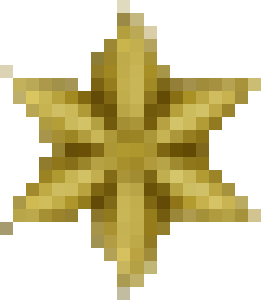 The second translation is the work of my inner teacher and Highest Self. It's how I imagine Schiller would write his poem if he were here with us and writing it, now.
Hope
Being aware that our
Thoughts and words create our reality,
Wise ones of our world make a good habit of
Frequently talking and dreaming about the
Better and happier days that are ahead for the Earth.
They visualise a new golden age of plenty,
When suffering and pain,
Hunger and thirst, sickness and death,
Wars, violence and crime are unknown.

To help us find our way back
Into our true nature and home with them,
When the time for doing so has come,
The Angels and Masters around the throne of God,
Who are in charge of us and our world,
Have programmed hope into
The consciousness of every human being
And the collective one of our world.

On its evolutionary journey our planet has grown old,
But not without constantly renewing itself.
And that's how down the ages our race
Could steadfastly hold onto its dream of Mother Earth
As a peaceful and harmonious place.
That's also how it comes about that
Hope accompanies us into each new lifetime.
It supports us throughout our days and
Bewitches us with the radiance of its magical light.

No matter how old and weary we may get,
Hope never leaves us and dies,
Because it has been firmly implanted in
In our hearts and souls.
And even though earthly lifetimes
Inevitably end in the grave,
Hope belongs to our spirit and soul.
No-one can take it from us.
It accompanies us into the our other world
And we bring it with us into each new earthly lifetime.
That's why it is much more than a flattering delusion
And an elixir that only flows from foolish minds.

Listening within, wise ones hear
The small still voice of the living God,
Who for a long time has been waiting and hoping
To come alive in ever more human hearts.
If you listen carefully, you too can hear it whisper:
'For something greater and holier than earthly life
You human beings are created.
A high and holy destiny awaits each one!'
This is how everyone's own Christ nature
Eventually reveals its presence
As the only authority in the whole of Creation
That never misleads or betrays our faith and trust in it.

Hope is the energy of the locomotive
That has always been pulling the train of
The evolutionary forces of the whole of Creation
Forwards and upwards on the evolutionary spiral of life.
This provides wise ones with the certainty
That Earth life really will get better.
Their knowledge helps them to shed
Their fears of the future and the unknown.
It enables them to peer beyond the ends of their noses
And perceive the higher and highest realities of
The spiritual background of their earthly existence.
And that equips them with the wings the need
For lifting themselves and their whole world
Above the things that, for Karmic reasons,
To this day have to happen there.

Knowing that God's laws are love and evolution,
Maybe you can see for yourself now that
Thoughts and dreams of the new golden age
Are by no means vague hopes.
They are certainties that based on a deep inner well of knowledge
That our world will neither sink into chaos nor vanish altogether,
And that it is but a question of time
When our new peaceful world emerges.

The more you and I think and dream about it,
The more quickly and smoothly the transformation proceeds.
Never forget that when we do our best,
God and the Angels are always happy to do the rest.
This is particularly true in this case,
Because it is what God's great plan of life
Has in mind for us and our world in any case.
It will be interesting to watch how long it till take
Until the last remnants of that which is
Evil and ugly in our world has evolved and changed
Into something good, right and beautiful.
And that applies to all objects,
Animate and inanimate, great and small.'

Friedrich von Schiller
Freely translated by Aquarius
Recommended Reading:
•'All Life Is Evolution'
•'The New Golden Age'
•'My Dream Of Humankind's Future'
•'The Great Plan Of Life Unfolds'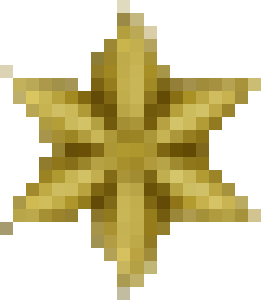 © Copyright 2019 Aquarius. All rights reserved.
Other Content by

Aquarius
Book / Religion and Spirituality
Book / Religion and Spirituality
Book / Religion and Spirituality