Open Letter To The Warmongers Of Our World
Chapter 40 (v.1) - Finding Renewed Faith
Finding Renewed Faith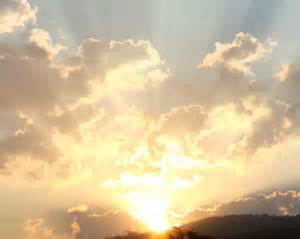 In times of increased suffering caused by the destruction of wars, human beings are bound to ask themselves: 'What kind of a God is the one we believe in, to allow what is happening in our world? If God cannot protect us against genocide and holocausts, and all the other bestialities human beings have always inflicted upon each other and to this day are continuing to do. What kind of monster is this God to inflict so much suffering on us and our world? I've had enough and would rather be an atheist than to continue following this one. As a matter of fact, can there really be a God and Creator of all this?

My parents may well have been among those who asked: 'Jesus, if you really exist somewhere and truly are the son of God, why don't you come to our rescue and put an end to all this misery by saving and redeeming us and our world? It was too early to find out that the story of Jesus is a legend and that the man Jesus is a symbol for everybody's own higher Christ nature. It is our improved character and behaviour alone that eventually can and will save and redeem us and also our world. This means mastering and overcoming the drives and urges of our lower earthly nature.

The Jesus story is a kind of logbook that contains many pointers of how human Master souls should behave during their existence in physicality if they wish to evolve into true daughters/sons of God. It also gives us demonstrations of the various initiations each one of us will eventually have to experience. We need to enact the role of our Highest Self and take our frightened earthly self by the hand with love and compassion in our heart for our own suffering. We are not to condemn or blame ourselves for having caused the events in our present lifetime or previous ones. We are here to show our small self with kindness and patience that there are better ways of living and being than continuing to get lost in the illusions of Earth life with its senseless greed and grabbing for more and more goodies, violence and hatred. If we want to live according to the spirit and the laws of the Universe, it is best to quite literally rise above these things on the wings of the new knowledge we are finding.

In my parents' time it was too early to find out that there really is a God, but that this means something quite different from what people used to believe in the past. But whenever someone on the Earth plane asks themselves some deep and searching questions like the ones above, as time goes by the answers are sure to come, especially when many have lost their faith and are wrestling with the same problem. It then slowly begins to dawn on those who query the presence of a God with ever greater clarity that yes, there is a God who is a truly kind, loving and benevolent force and nothing else.

We find out to our astonishment that the God humankind has been looking for from the earliest presence of our race on the Earth plane – and could never find, up to now – is as much part of each one of us as all of us are part of God. This brings us the revelation that the only one who can save and redeem us is we ourselves, the likes of you and me, by bringing forth our own Christ nature. Through this process in the end we evolve into a Christed one, each in their own right.

We ourselves are God and in truth every one of us is a young God in the making, an eternal and immortal being. We are responsible for ourselves and every one of our thoughts, words and actions, as well as the present state of our world. We ourselves, hand in hand with God and the Angels, created it the way it is now, so that we should learn from everything that comes our way and the mistakes we are making as we move along. And that includes the monster of warfare – it is what we wanted and what our hearts desired. Looking back from where we are now, one can only shudder at the thought! Yet, any ogres we thus created can only be un-created in the same manner.

Our personal and collective saving and redemption will never come through any outside force, but by every one of us gradually doing better and eventually reawakening to their true nature and doing their share of making our world a better, more beautiful and peaceful world for all its inhabitants and helping Mother Earth to repair the damage we have done to her and her kingdoms over the ages.

God is not, as many still believe, somewhere 'out there', it is the small still voice of conscience that knows the way of all things. God is the Divine spark that at least in seedform is contained in all human hearts and souls. For aeons it has been waiting to come alive and be born in the kindness and goodness we, each one of us, God's children of the Earth show towards each other. It's the love of God that sees to it that Karma is not something that is set in concrete and meant to last forever. Nothing could be further from the truth. The kindness of the Universe sees to it that every new lifetime presents all of us with many opportunities for doing better and for resolving any outstanding issues that were left behind in past lifetimes and brought with us into this one to be attended to.

And so, in the darkness of the dungeon of ignorance of its own true nature, through one lifetime after another the earthly self struggles on and on, until the moment of awakening into our true nature and as co-creators of God dawns in us. That's when we begin to realise that if we ever want a peaceful world to come into being, all of us have to start by sweeping in front of our own doors. The first step is the retraining of our thinking patterns into kind, loving and tolerant ones towards all our companions on the way through life, irrespective of their race, colour and beliefs.

It's a sad fact that some of the religions of our world currently still provide more excuses for warmongering than any other aspect of life. As pioneers of a new age and lightbringers we wish to do our share of putting an end to it. Aware of the power of thought and the duality that exists in this field of activity as much as in everything else in our world as well as the whole of Creation, we make a conscious decision to tune all our thinking into the stream of consciousness of positivity, light and love. Each time our thoughts are in danger of sliding into the stream of negativity, darkness and hatred – as they are likely to do all too easily in the beginning – we get hold of our thoughts and uplift and transmute them into kind, loving and caring ones.

Knowing that every one of us is required to eventually grow and evolve into a seeker of God's wisdom and truth, we share any learning we find on our journey through life with those around us. In this day and age it is no longer done through missionary work, because we are acquainted with of the mistakes that were made in the past and can see for ourselves the misery it brought into our world. We want to do better and conduct our lives as an example of peaceful and loving ways that befits us as God's children of the Earth and which others may wish to follow.

This is how we make our contribution towards creating, hand in hand with God and the Angels, a better and more peaceful world for all. We help the people, tribes and nations of our world to rediscover what the word 'love' really means by bringing ever more loving, caring and assisting each other to anyone who is in need of it, wherever they may be. We seek to serve the greatest joy and the highest good of all, rather than pursuing our own selfish interests. Our armoury consists of showing fairness and giving equal rights to all that turns old enemies into friends.

Our groups of people will no longer appear as soldiers in other countries, but as volunteers who come as friends and treat all indigenous folks, including their beliefs and customs, with the kindness, love and understanding they deserve as our siblings in the great family of humankind. The missionaries of the future will travel to other parts of our world as messengers of peace, new hope and goodwill to help the underprivileged of our world to their basic comforts of life, like clean water, sewerage, food, shelter, security and whatever else they may require and that unconditionally and without cost to anyone.

And this is how, as the knowledge of our renewed understanding of the meaning of God sinks ever deeper into our consciousness, a fresh kind of faith is born in human hearts and soul that is based on a deep inner knowingness of God. This is a faith that no-one and nothing will ever be able to rock or destroy, the way the religions of our world used to do, as one followed the other and each one of them fighting for supremacy and gaining power over and control of our hearts, minds and souls. This is the freedom of the Age of Aquarius – long may it continue!
Recommended Reading:
•'The Mystic And Finder'
•'A Message Of Hope From The Lords Of Karma'
•'The Jesus Mysteries'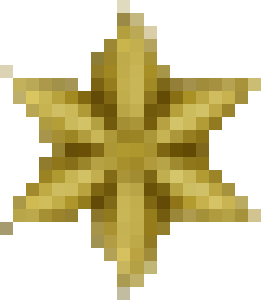 © Copyright 2019 Aquarius. All rights reserved.
Other Content by

Aquarius
Book / Religion and Spirituality
Book / Religion and Spirituality
Book / Religion and Spirituality