Open Letter To The Warmongers Of Our World
Chapter 55 (v.1) - The New Earth – Where Are We Going?
From 'Astrology As A Lifehelp On The Healing Journey'
The Great Plan – Part One
The New Earth – Where Are We Going?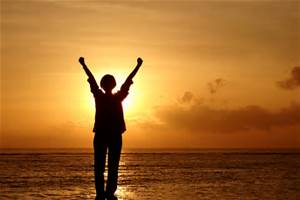 A Message Of Hope
'For I know what I have planned for you,' says the Lord.
'I have plans to prosper you, not to harm you.
I have plans to give you a future filled with hope.'

Jeremiah 29:11
Now I would like to share with you the essence of a New Year's message from the White Eagle group of guides. It was first given during the darkest hours our world had ever experienced and reached me as a newsflash from the Australian White Eagle Lodge for the New Year 2011. For the event of the Christ Moon 20.6.2016 it has been updated by me, Aquarius.

'As many of you know by now, all life and lifeforms on the Earth plane are constantly moving forwards and upwards on the evolutionary spiral of life. And we are today coming to bring you new hope through hearing that Mother Earth is evolving into a planet of light. In due course she will be a Sun in her own right and a place of healing and peace. Pay no attention to the young and inexperienced souls among the scientists of your world who are still unaware of their own true nature. Being as yet unfamiliar with the fact that earthly life has its origin in a spiritual background, they are unable to appreciate what this means for all Earth's lifeforms. If you told them that without this backdrop nothing would ever happen in earthly life, there would be no earthly life, no you, no me and no scientists, spiritually awakened as well as slumbering ones.

'All unawakened souls, because of their lack of understanding, are likely to believe the scientists who state that in due course life on the Earth will no longer be possible and that every lifeform will become extinct, including humankind. We, your friends and helpers from the spirit world, are telling you that this is most decidedly not so. The kind of fate these people are predicting awaits some planets where there are no souls who have been provided by our Creator with the capacity of responding to the power and light of the Universal Christ, the only born Son/Daughter of the Great Father/Mother of all life.

'However, this is by no means what awaits all celestial bodies. It has always been part of the Great Architect's plan of life for the Earth that this planet should be a place of learning for humankind. It is a very special school in which every soul has to grow through learning from its own experiences of life as a physical being. Those who at any given time are taking part in the lessons of this environment are – for a long time without being aware of it – assisting their temporary home planet with its evolutionary process. An awakened one to us, by the way, is someone who has become aware that they are a spirit and soul who is presently spending one of its many lifetimes in physicality and therefore is much more than a mere physical being.

'Some of you no doubt will be wondering about God's plan and whether there ever was one. The Book of Jeremiah 29:11 mentions it: 'For I know the plans I have for you,' declares the Lord. They are plans to prosper you and not to harm you, to give you hope and a future.' The Book of Jeremiah is the second of the Latter Prophets in the Hebrew Bible and the second of the Prophets in the Christian Old Testament. The superscription at chapter 1:1–3 identifies this book as 'the words of Jeremiah son of Hilkiah'. This places the prophet historically from the reforms of king Josiah in 627 BC through to the assassination of the Babylonian-appointed governor of Judah in 582. Of all the prophets, Jeremiah comes across to your time most clearly as a human being who tells his scribe Baruch about his role as a servant of God who does not have a great deal of good news for the followers of their religion.

'It has taken a long time from the appearance of the Book of Jeremiah until now to disclose some more details of the plane to you, the way we are doing here. Your hearts are sure to prefer the new knowledge we are bringing. If you have learnt to listen to it, it will confirm that it is wisdom straight from the great Universal heart that this time reaches you unadulterated by misunderstandings and misinterpretations. In times gone by some of them were made purposely and others inadvertently, for example when sacred texts were translated from one language into another.

'The words of wisdom we are bringing have not, the way things of this nature were handled in times gone by, been used and abused for the manipulation of the masses to fill their hearts and souls with the fear of God. Make no mistake about it, this too has been part of the plan because in due course having been deceived and misled by much of the scriptures of past ages would in due course teach you to value and appreciate the truth of which your heart, the seat of truth, says: 'Yes, this is true!'

'The Angels around the throne of God, also known as the Angels of the Christ circle, and all ranks below them in the angelic hierarchy are the executors of the plan, who ensure that it unfolds the way it should. From the moment of its creation the plan decreed that at a certain point in humankind's development a grand spiritual awakening should take place. Your race's superconscious faculties would then slowly begin to open up. Nothing can happen in earthly life, or anywhere else in the whole of Creation, until the energies are right. The plan provides that this event would come about towards the end of humankind's earthly lessons.

'By that time some of you would have learnt to use the stars and planetary constellations of your solar system as signs and signals from the Universe to humankind. These souls would be able to interpret that which is written in the stars, as to when major developments of your world are taking place that assist your planet with moving forwards and upwards on the spiral of life. Good examples of this are the chapters 'Pluto In Sagittarius', Pluto In Capricorn and the whole Christ Moon file of Aquarius' writings. For details please go to the links at the end of this chapter.

'All earthly selves, when they are reaching their very own time of stirring from their spiritual slumbers, begin to respond to the energies that are constantly flowing from the highest levels into all Earth's lifeforms. When you follow the pull of your higher nature at last, the characteristics of your Christ nature start to move into the foreground of your consciousness and appear desirable to you. Bringing them forth speeds up your evolutionary progress considerably. With this the pull home into your true nature and the conscious awareness of your oneness with God grows ever more powerful in you.

'At a certain point in their development even the last and slowest one of you is destined to open up and begin to respond to the Universal Christ's radiation. This is the true Christ, the Creator of all life. Each one of you contains at least a spark of its Divine parents and so inherits every one of their characteristics. At first the spark is but a minute light in the individual and collective consciousness of your world. Through the awakening into the consciousness of God's true nature and your own a small still flame of love begins to light up your heart. Your ever increasing consciousness eventually turns it into a blazing fire of love and light, wisdom and truth that unites itself with the sacred fire of Mother Earth and Father Sun. Every last remnant of the dross and darkness of your earthly nature is consumed by the flames.
Recommended Reading:
•'Pluto In Sagittarius'
•'Pluto In Capricorn'
•'The Christ Moon'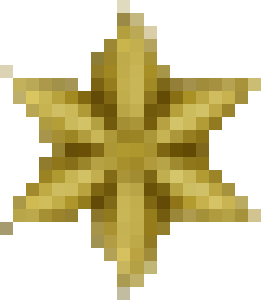 © Copyright 2019 Aquarius. All rights reserved.
Other Content by

Aquarius
Book / Religion and Spirituality
Book / Religion and Spirituality
Book / Religion and Spirituality