A Celebration Of The Feminine
Chapter 5 (v.1) - The Honours Degree
The Honours Degree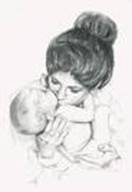 Why, when I am on the phone and one of my children walks into the room and asks to be taken somewhere, do I get nothing but blank stares from them? I can feel my inner self rebelling each time something of this nature happens and I would like to shout: 'Can't you see I'm on the phone?' Yet, I control myself and say nothing. No-one seems to notice me whether I am on the phone, cooking or sweeping the floor, I could even be standing on my head in a corner. And that makes me wonder whether I am invisible.

At times I appear to be nothing but a pair of hands when I hear someone saying: 'Can you fix this? 'Can you tie this?' 'Can you open this?' Sometimes it feels as I were not even a pair of hands, never mind a human being. I feel like a clock that can be asked: 'What time is it?' or a satellite guide who can answer questions like: 'What number is the Disney Channel?' On other occasions my family treats me as if I were a taxi driver who is on call at all times and responds to commands like: '5.30 pm at Shirley's, please!'

On such occasions I might look at my hands. They are the same ones that held books and my eyes are still the ones that studied what now seems a long time ago. I am still the person who graduated with honours and who held down a responsible position for a good number of years. But then my thoughts wander to my children. All along they have been my teachers and one day when they have grown up, hopefully into sensible and responsible adults, I shall reflect on the times when they were young. This may enable me to see how much they have helped me to graduate in the great school of life with honours and that what I am doing now is much more valuable to me as well as the whole of life than any University degrees could ever be, important though they may be at the time.

Sometimes I can't help looking back and asking myself: 'Have all those things vanished from me without a trace, never to be seen again?' When a tinge of sadness creeps in, I remind myself that I gave them up freely and willingly, because more than anything else in the whole wide world I wanted children of my own, a home and a family I could pour all my love into. Each time the thought strikes me: 'Who was the person who did the things I mentioned earlier? Where is she now?' my inner guidance responds with: 'She has not left you, she is still here, but she has changed and grown immensely through her offspring. She's less selfish and more loving and thoughtful than she used to be.'

Apart from everything, the survival of our species is tied up with the joys of earthly parenthood. By providing new vehicles for those who in truth are not our children but God's, we are making invaluable contributions towards the evolutionary progress of ourselves through becoming more likeable people. This is also true for those who enter into a another earthly lifetime through us, the whole of humankind, our world and ultimately the whole of Creation. And that's how, hand in hand with God and the Angels, all of us together are constantly marching forwards and upwards on the evolutionary spiral of life into better and more peaceful times.
Created by Anon.
Edited by Aquarius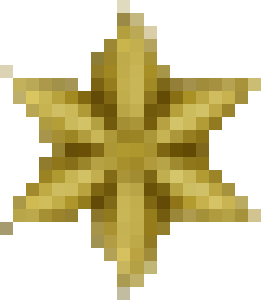 © Copyright 2019 Aquarius. All rights reserved.
Other Content by

Aquarius
Book / Religion and Spirituality
Book / Religion and Spirituality
Book / Religion and Spirituality