A Celebration Of The Feminine
Chapter 54 (v.1) - Facing The Self - Looking For The Divine
Facing The Self – Looking For The Divine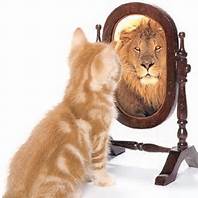 The following is the essence of a teaching by the White Eagle group of spirit guides with the title 'Facing the Self – Looking for the Divine' in Stella Polaris October/November 2005: 'In your search of evidence for the existence of the Divine, all you have to do is look into any kind of mirror because God is in everything, including you and the people around you. Everything is of God and created in God's image and all characteristics and powers of the Divine are also in you. Therefore the things you observe in the world around you are also part of you. That's why wise ones never judge or condemn anybody.

'It is a sad fact of life that humankind spends much of its time running away from itself. Just take a look at the many distractions that exist in your world and the amusements people find so appealing. Please don't get the impression that we, your spirit friends and helpers, do not recognise your need for relaxation and recreation. But as aspiring healers and lightbringers you can do better by looking for ways of taking them that connect you with God and us.
'This is easier than you may think at the moment. Because God is as much part of you as you are of God and whenever you are singing to yourself or in a choir or maybe going for a nature walk, you are more in touch with your God nature. Just think, even your physical body does not belong to you but to God. It is a gift only for a time that has been entrusted into your care. It is your responsibility to look after it as best you know how to. Your body is a temple because the Highest dwells with you it. Being aware that this is so, refuse to squander the spirit energies of your indwelling Life Force. Your physical body is your vehicle for this lifetime. Don't waste the precious time span that has been allocated to you for its use by desecrating it with anything.

'No matter how depraved someone may become, the God spark is in them and their physical body belongs to God. The most important lesson each one of you has to learn is facing every aspect of your being and especially those of your lower nature. Many to this day are spending too much time running away from themselves. Through seeking dissipation and oblivion it is all too easy and tempting to avoid the genuine happiness and joy that reconnecting and healing together with God the Angels are waiting to present to every one of you. Such a beautiful world you have been given and oh, how much sorrow it contains. It is up to each one of you individually to change this state of affairs.

'Throughout the ages there have been people who became inspired without at first being aware of what was happening to them. Speaking and writing intuitively they receive their information without studying books. With the passing of time they found out that all outer manifestations of life are reflections of the realities of their inner counterparts and that this applies to human thinking as much as it does to anything else in the whole of Creation. It is not the physical brain alone that does the thinking, for the simple reason that nothing in earthly life exists and can function on its own.

'Without the spiritual forces in its background creating and supporting the physical plane of life there would be nothing. Naturally, this also applies to humankind's mental capacities. No earthly self on its own could ever bring itself into being. Never mind Earth life, without the help of your Highest spirit Self and your constant companions, the Angels and Masters, friend and helpers in the world of light, there would be no physical life anywhere in the Cosmos. The angelic hierarchy is in charge of the great plan of life and responsible for its smooth running, at all times. They are the ones who bring all of you into earthly life and place you in the right spots and relationships, so you can attend to your life lessons and fulfil your Karmic obligations.

'The wisdom of the Divine Spirit flows into your world through those who are acting as Its channels like water. Their own experiences have taught them to trust implicitly that the knowledge they are receiving is coming directly from the heart of truth. Although it is most useful to gain knowledge without having to pore over books, we appreciate that to this day it is necessary for those who believe that, because they are seeing something in black and white before them, it has to be true.

'This kind of gullibility is a leftover from the Piscean Age, the age of deception, when it was easy to pull the wool over people eyes. But those days have gone and ever more of you are learning to pay attention to the guidance of their very own inner teacher, the living God within or intuition. With this you are leaving behind the experience of gullibility and the dangers it brought to humankind. Whenever wise ones are reading or hearing something new, they listen to the small still inner voice to tell them through the world of their feelings: 'This is right and true!' or 'That's outdated and has no more value for you.' As one of the Masters of your world once said: 'Take no thought what ye shall say, for what is to be said will be put into your mouth or flow through you, in some other way.' Following this advice, tune the receiver/transmitter station of your earthly mind into the frequency and with simple and childlike trust put your small hand into those of the Angels and your Creator, the Great White Spirit.'

From: 'Communion' White Eagle Stella Polaris December/January 2005/6: 'Knowledge that flows into your heart from the Highest is true and knowing that's what it is helps you to remain calm. Wise ones are not inclined to get involved in arguments over what they are bringing. Because the truth they are bringing is based on a deep inner knowingness, they see no need to argue about it. Anyone can experience this kind of knowing. It has nothing to do with mental arrogance that is very sure of its own cleverness but is a quiet inner knowing that does not see any point in arguing because it does not doubt that the knowledge that comes directly from God is true. You can be quite still and happy when others wish to argue about what you are bringing. It does not matter if some of those to whom you are presenting your truth cannot understand because they are unready for it.

'Leave them to their beliefs and rest safely in the knowledge that in the fullness of time they too will receive their own truth in their own unique way. The time will come for those who still need books now, when they will no longer require them either because they have learnt to access their inner wisdom and are in possession of their own truth. All of you will eventually reach this phase of their development.' End of White Eagle Teachings.

The Roman emperor and thinker Marcus Aurelius, 121-180 AD, said: 'People seek retreats for themselves, houses in the country, sea-shores and mountains and thou too art wont to desire such things very much. But this is altogether a mark of the most common sort of people, for it is in thy power whenever thou shalt choose to retire into thyself. For nowhere is there more quiet or freedom from trouble than when human beings retreat into their own souls.'
Recommended Reading:
•'Of Good And Evil'
•'Good And Evil – The Heavenly Teaching Aids'
•'White Eagle On The Forces Of Good And Evil'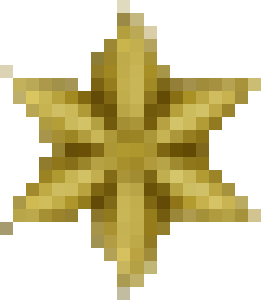 © Copyright 2019 Aquarius. All rights reserved.
Other Content by

Aquarius
Book / Religion and Spirituality
Book / Religion and Spirituality
Book / Religion and Spirituality