Wolves in Sheep's Clothing: Bullying in the Field of Nursing
News Break and Medium article. A glimpse into the culture of bullying in the galaxy of nursing school. Houston, Texas.
"It is a portrayal of how women in the workplace tend to treat each other. We are backstabbing, viciously competitive, and green with envy when it comes to our gender. Instead of celebrating our successes in the workforce, we sabotage and alienate those who strive to accomplish great things in their careers. Nurses as a 'nurturing' profession is really a myth. I know, because I've been a nurse practitioner for over 20 years." -Jan, When the Nurse is a Bully, written by Theresa Brown, R.N.
t's been called nursing's dirty little secret and the 'black eye' of the healthcare system. It costs medical facilities millions every year in lost revenue due to decreased productivity and high staff turnover. It has even contributed to suicides. What are we talking about? Bullying in the field of nursing.
The façade of angelic nurses bestowing compassionate, selfless aid is an exaggerated media trope we have all comforted ourselves by accepting and perpetuating. As often realized with theatrical productions, the stage and script reside far from reality. The reputation of nursing historically remains immaculate and untouchable. These phony shibboleths are rapidly evaporating. More and more people continue to speak out and raise awareness of this insidious practice. And the times, they are 'a changin my friend.
Bullying has severely infected the group we trust the most to help us care for our families and to heal us when we turn to them. Truth might slap you in the face when you find out what really goes on behind that almighty curtain. I'd like to take a moment to explore a few key issues and survival tips that I wish I'd known about before making the decision to sacrifice the best years of my life to the healthcare industry by choosing to enroll in nursing school.
Nursing Students are Fiercely Competitive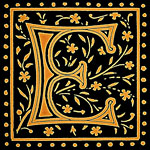 ven if you don't contain a single competitive bone in your body, a majority of nursing students will still compete with you tooth-and-nail on each and every assignment. They lust for the limelight and won't be keen to sharing it with any other deserving students, including you. They will envy your every accomplishment—no matter how hard you worked for it or how humbly you accepted it.
When you encourage classmates and truly go out of your way to build them up or highlight their good qualities, they might refuse to welcome your words and actions as sincere. They will simply hate you more for your positive attitude.
I was stunned to find out classmates were not truly happy for each other when we cleared a hurdle or overcame on a tough exam. It fueled their antagonism and strengthened their resolve to hammer and tong. I found it unbelievable that fully-grown adults were really that insecure as to not congratulate others when they did well. Some ran people down behind their backs in a vein of childish jealousy. We're all on the same team, right? It's every man for himself in nursing school.
Tips: I personally hadn't encountered this phenomenon in any other industry I've worked with, like finance, construction, or writing. You might not have been exposed to these types of attitudes either, especially if you're coming from the blue-collar world like me. So, brace yourself.
It was a major surprise I never expected, and the concept took some time to comprehend. If you were under the impression that the plight of the "Mean Girls" saga was strictly confined to affluent Hollywood high schools, you'd better think again, my friend. It is alive and kicking like a bucking bronco. Right here in the Lone Star state, no doubt. Southern hospitality contains exceptions, apparently.
Don't stoop to their level, as impossible as it might seem. Take the lonely, high road. You might find one or two people who share your sense of community in your cohort. These people will become your lifeline. Cherish and support them.
Cheer your classmates on no matter how much they resent you. Maybe one day they will grow up, mature, and get a life. Until that day dawns, be constructive. Keep your successes under the hat—even when classmates harass you to share your scores with them.
Are all nursing schools like this? Yes. End of story. A simple google search will enlighten you upon the grievances you'll encounter from orientation onward. Personally, I walked straight into it like a gigantic, invisible spider's web. Sheep to the slaughter, mate.
Nursing School is All-Consuming
ursing school is a full-time commitment. Nothing else will be as consequential to your life for the entire duration of your degree plan. Nursing school demands complete absorption solely to tread water. This one I actually did expect, but I had no way to foresee the exhaustive scale that would materialize.
No more entertainment, going out with your honey, no dressing up, cooking, family gatherings, no joy. It is a constant responsibility that seems to never end. This can make bullying worse because it affects a significant chunk of your life. You have no choice but to participate, or risk your grades and the opportunity to earn your license to care for patients.
Bullies thrive on covertly punishing the people they find most threatening to their egos, which is even worse if you have to spend a lot of time together. Camouflaged microaggressions accumulate daily. Meanwhile, there is scarcely enough time for resolution before the next attack begins.
Tips: If you hold on to that last frayed thread of sanity, it will eventually end. There is a light at the end of this tunnel, and freedom is on its way. Are you trying to earn a trophy for best grades in the galaxy? You will wear yourself out before second semester hits. Stamina is the name of the game all day long. Lesson learned.
How to survive? If your enemies are close, keep your loved ones closer. Reach out to your favorite instructors and accept all help offered. You are definitely not alone, and there are others in your cohort suffering with you. If you love to write, draw, swim, or cook, make time for it. The fruits of your labor will yield peace of mind.
Surround yourself with humor and comedy. Laughter really is the ultimate chill-pill in times of high pressure. Find an outlet for your frustration and retreat to it regularly. If you're anything like me, your home is your sanctuary. Light your candles, play your music, kiss your babies, remember what it's all about. Relish every moment of downtime you're granted.
Think of the patients you love and their families, often. They desperately need you to overcome. If you don't tough it out, they will be at the mercy of an unhinged Nurse Ratched. Don't let that happen to them. One less bully nurse on the clock when you're in the game. Nursing school will soon be a distant memory in the rear-view mirror of your beautiful life. Don't give up.
You Can't go into it for the Money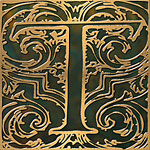 he high salary for nurses has inevitably attracted the types of people who wouldn't naturally be interested in helping others, were it not for the financial gains. You can see this every day when nurses can't even manage to be civil to one another; much less, the precious patients. A hypocritical philosophy is necessary to cultivate these personality types.
Unfortunately, it sustains their existence by fooling others into second-guessing the shady behavior. Gaslighting is a common weapon utilized by bullies. Be aware of it and shut it down before it becomes an obstacle.
Tips: For those nurses and students that genuinely harbor passion burning deep within their hearts, helping patients through their darkest days IS the reward for all your toil. It is wise to keep the fire ablaze. The intensity of your dedication will serve to get you through the weeks where you can't remember why you voluntarily subjected yourself to this degree of torment.
The people who go into nursing for the money don't possess this intrinsic devotion as a motivating force. They are energized by greed and a desire for authority, chaos, and control over others, including helpless patients. Bullies fill their empty lives with drama by picking on peers they view as weak, intimidating, or unworthy. To counteract the powers that be, you must nourish your passion, keep the flames of zeal 'a burning. You will need the inspiration when things get intolerable.
Kindness is a Choice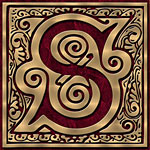 urely there's a reason these bullies act so despicably, perhaps they're more stressed than everyone else? Are the considerate nurses just not as burdened as the petty, busybody nurses? Heck no, and the good ones are often even more stressed than bullies due to never-ending responsibilities at home, work, and volunteer positions.
Bullies embrace idle time in lieu of volunteering or studying and exploit it to ruminate about their victims. They don't have much else going on in their lives to direct their malicious intentions against. A shortage of people who can stand to be around them for long might cause loneliness or feelings of uselessness. They will channel this idle energy towards anyone they see as a danger to the contrived persona they've carefully constructed for themselves. You do you, boo.
Tips: Continue to volunteer, continue to serve, give your precious time to noble causes. Kindness is a choice we make every single day. Bullies made a compromise in their psyche somewhere along the way to only do things they will be worshiped for and to trample the goodness they see in others. Do not restrain your treasure trove of kindness, lavish your love like there ain't no tomorrow. Don't even think of becoming jaded. You're not a sellout by any stretch of the imagination. Yet, I concur that this is easier said than done.
Reflect upon every hideous cross you've had to bear and each excruciating thorn piercing your side that you've miraculously overcome to get to where you are today. How did you get here, anyhow? Ceaselessly working your hiney off, coupled with an unyielding spirit of determination to be all that you can possibly be. You are more tenacious than you realize. School is likely not the most complex thing you've ever accomplished—or ever will. This is merely a stepping stone along the pathway to your ultimate successes. Be merciful to yourself, first. You deserve it.
The world needs patience, benevolence, and generosity in the face of extreme cruelty and tragedy, more today than ever. The field of nursing is difficult enough without the added pressure of dealing with bullies. Witnessing the catastrophes that befall our brothers and sisters day by day takes its emotional toll on even the strongest of healers. Your light means more to grieving patients and fellow nurses than you could ever know. Fan the flame.
Wolves in Sheep's Clothing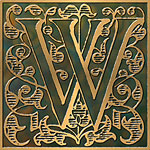 olves in sheep's clothing seek to deceive, to take advantage of the public's trust and high regard for the romanticized image of the sheep. The honorable reputation of nursing is merely a cloak for vice to some. Don't be afraid to be a sheep amongst wolves. Never become a wolf just to fit in. Defy the temptation to relieve your suffering at the expense of another living, breathing, warm-blooded human being. Even within the most progressive of college systems, the compulsion to conform can be astonishing. Resist it like a bat out of hell.
Dare to be different, to be the voice of reason, to uphold justice on a day-to-day basis—despite the painful cost of alienation and rejection. Groupthink is a rampant, cataclysmic plague in nursing that stifles creativity and squashes innovation. Reject it like the black death that it is.
How can talented student nurses successfully stomach the inevitable culture of bullying they are unwittingly stepping into? If only the spider's web were visible, we could make a plan to give ourselves the best chances of survival.
Here's one strategy: Call out the behavior and document every encounter. Reach out to your superiors and let them know what's going on. They're not stupid, they've seen it time and time again, cohort after cohort. If you have compassionate leaders, they will recognize this behavior and implement a zero-tolerance policy. If your instructors ignore the problem or are too busy to help out, follow the chain of command until you find a willing ear and a swift hand to intervene. If all else fails, you will have a paper trail proving you reported the pattern of mistreatment and a leg to stand on if it continues to escalate.
"Can you handle the backstabbing and vicious nature of women in this field? I think I have seen more women with severe emotional problems and social issues in this field than anywhere. It is the extreme of the childhood playground behavior that women have NEVER outgrown. Miserable - jealous - catty - evil - devious - liars. I have seen what this field does to people. I have seen the fear and anxieties on humble new nurses. I have seen the most patient and stable - SNAP. Reading the flowery descriptions of the field do not phase me anymore because there is little "beauty" left in this field. I am not opposed to hard work. Hard work makes me shine. But unsafe work..." -JB, RN, on The Con of being an RN, Indeed.com.
Don't retaliate! Whatever you do, never fight fire with fire. As the old saying goes, "Don't argue with a fool. He will drag you down to his level and then beat you with experience." 100% applicable here.
Are there any respectable nurses out there? What does the future hold for the field of nursing? Is there hope? Time will tell. Of course, there are brilliant, hard-working, magnanimous nurses out there. I've been blessed to get to know more than a few of them.
They are the shatterproof backbone of the profession, enduring the scourge of bullying behavior year after year. These are the faithful, glittering jewels who carry the dead weight of the rest of the specialty. They came to the party to give their lives as servant leaders. They are priceless and unbreakable.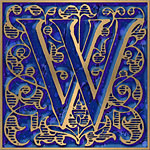 hat is their secret? How can they go on amidst the torture? How do they overcome and endure the backhanded tactics of jealousy and sabotage?
I positively believe it to be the unspoken quality of forgiveness. These nurses have quietly mastered the ability to forgive people who mistreat them and have grown to pity the shortcomings of those who spitefully abuse them. They find meaning in the suffering and live to serve another day. They are unwaveringly patient, courageous, self-assured, and humble. Be this nurse.
"Nurse Ratched" is, unfortunately, a well-deserved nickname to describe hot-headed nurses who are inescapable, dark forces in our world. If you truly cherish people and can withstand the oppressive nature of nurse-on-nurse bullying culture, you can and should pursue nursing. Who knows? Maybe you could be the change you desire to see. Whatever you do, do it wholeheartedly. Love never fails.
In the timeless words of the Notorious B.I.G.- "Haters gonna hate." Well said, Biggy. Shake 'dem haters off and continue making a difference in the lives of everyone you touch. You are not alone, and you are desperately needed. Find a support group. Envelop yourself with positive, salt of the earth folk like yourself. They exist. Be strong! Best of success to you on your career journey.
What's your experience with bullying? How did you survive? I'd love to hear how you handled it. Share your own tips and stories in the comments.
Knowledge is power. Learn more about how to recognize and prevent incivility in nursing by visiting:
https://www.nurse.com/blog/2017/08/23/how-to-recognize-and-prevent-bullying-in-nursing/
OR https://ojin.nursingworld.org/MainMenuCategories/ANAMarketplace/ANAPeriodicals/OJIN/TableofContents/vol132008/No3Sept08/ArticlePreviousTopic/NursetoNurseBullying.html

OR here:
https://www.americansentinel.edu/blog/2015/12/04/common-weapons-nurse-bullies-use-against-their-targets/
Another good one:
https://www.americansentinel.edu/blog/tag/Renee-Thompson/
© Copyright 2020 glindagail77. All rights reserved.
More

Non-Fiction Articles
Other Content by

glindagail77
Short Story / Non-Fiction