Chapter 77: The Cuckoo In The Nest Of Humankind's Consciousness
Message From The Angels And Masters Of The Christ Circle
Miracles And Wonders (76)
The Truth : Nothing But The Truth
Thoughts For Today 22nd November 2022
Old Religions : Cuckoo In Humankind's Nest
Today it's the 22nd November 2022 and at 08.20 Greenwich Meantime the Sun in the sky above your world left the deep and searching Water sign Scorpio behind. It entered into the zodiac's last of the Fire signs, Sagittarius that's ruled by the benevolent and expansive planet Jupiter. Today everything that exists in your world benefits twice from the Master vibration 22. And tomorrow is the day of the New Moon in Sagittarius which promises to bring new understanding to humankind, the same as all times around the New Moon do.
And now let's take a look at what yesterday arrived in the e-mail inbox of Aquarius from Jon Rappoport. It highlights with the greatest of clarity how the old is working exceedingly hard to suppress anything that will improve the mental, physical and spiritual wellbeing of humankind and your world.
* * *
Yes, all praise to the Chinese government's "intervention" and "measures"... Thank you, China, you're wonderful!
by Jon Rappoport
Written January 30, 2020 – republished 22nd November 2022
As I predicted in an article several days ago, we were on the cusp of a big THANK YOU, CHINA moment. It's here.
From tweets accompanying the live World Health Organization emergency meeting on "the epidemic" (Jan 22, 2020):
"I was very impressed by the detail and depth of China's presentation. I also appreciate the cooperation of China's Minister of Health, who I have spoken with directly during the last few days and weeks" --- from Dr. Tedros Adhanom Ghebreyesus, Director-General of the World Health Organization.
"His leadership [Chinese Health Minister] and the intervention of President Xi and Premier Li have been invaluable, and all the measures they have taken to respond to the outbreak" --- from Dr. Tedros
Yes, all praise to the Chinese government's "intervention" and "measures."
Translation: "Their brutal oppressive regime can exert iron control over their population. They can lock down 40 million people overnight in their cities. Wow. Sensational. It just so happens that this is exactly what we, the grateful world, need at this time. Funny how that happens, eh? A 'raging epidemic threatening the planet' emerges in a place where the controllers can throttle millions and millions of people. Look to their example. I'm not saying we, in the West, or anywhere else, should rush to emulate the 'China strategy.' BUT that day may come. Soon. China has broken the ice. If they can execute these 'measures,' so can we."
As my readers know, I've challenged the authenticity of this "epidemic" in several key ways. You can read my prior articles to understand my approach (archive here), and my investigation of past fake epidemics that were duds.
There are presently two major operations going on. One is the lockdown of populations. The other is the coming vaccine. I've already written about one experimental vaccine that could be rushed into production in 90 days. It has tremendous potential dangers. And it could be mandated for everyone, or everyone in certain areas.
The present glorification of the Chinese regime isn't good news. Far from it.
UNDERSTAND THIS: Never before in human history has there been as big a lockdown, taken so swiftly, as in China now. It sets a precedent. It psychologically breaks the ice. It allows people to think, "Well, good. We can do it, too." I ASSURE you, right now there are people all over the world who are agreeing with the Chinese regime's actions. They're nodding their heads: YES.
This is not a good sign. Not for China, not for the rest of our world.
* * *
From 'Songs Of Inspiration'
Humankind's Waking Up!

Amazing Grace (1)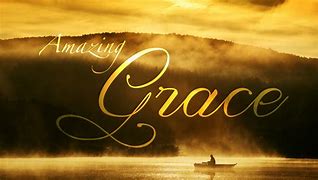 Amazing grace! How sweet the sound
That saved a wretch like me!
I once was lost, but now am found,
Was blind, but now I see.

'Twas grace that taught my heart to fear,
And grace my fears reliev'd;
How precious did that grace appear,
The hour I first believ'd!

Thro' many dangers, toils and snares,
I have already come;
'Tis grace has brought me safe thus far,
And grace will lead me home.

John Newton 1725 – 1807
Amazing Grace, the sound of Your wisdom and truth being heard in our world at last is sweet beyond compare. How good it is to know that no human being is or ever was nothing but a worm, a miserable sinner and wretch who needs to crawl in the dust before You, and through this debase their own nature and existence. It's great to find out that all of us, without exception, are Your beloved children of the Earth, that all of us are sparks of the Great Light of the Universal Christ, Your only born Son/Daughter. Therefore, when all is said and done, all of us are young Gods in the making, who are serving the first part of their apprenticeship in the earthly school of life's compulsory lessons.

When all of them have been sufficiently experienced, every human being is destined to have evolved into a healer and a bringer of the light of Your sacred wisdom and truth. Whenever we then come across any of our world's religious teachings, we recognise the truths that have always been hiding behind their surface words and understand them. That means we have developed true clairvoyance. Our time then has come for sharing our insights with those around, so that they too are no longer deceived. And that's the esoteric truth behind the Jesus legend's allegory of the Master healing someone from their blindness.

Thank You for telling us that the world around us at all times is like a mirror that reflects back to us what is happening on its inner level. The knowledge of this enables us to pay attention to our environment and taking more time for watching and listening what it is trying to tell us, because that which we are seeking may already be where we are, but presented itself in a different manner than we had hoped for. All we have to do is open our eyes and tune into our inner perception. Otherwise we may too blind to see what You and the Angels have in store for us. Please help ever more of us to develop this gift, so we can perceive the many blessings that are all around us.

Amazing Grace, how sweet the sound of Your Great Plan of life and that we have a Mother as well as a Father on the highest levels, who love us dearly and have always taken care of all our true needs and that this will forever continue. Thank You for the knowledge that Jesus is not a historical figure, that the story of his life is a legend and that the God-man is a symbolism for every human being's own higher God or Christ nature. Thank You for the privilege of allowing us to see with our own eyes, by following the relevant links at the end of this chapter, that Your plan has always unfolded as it should and that nothing but good things are in store for us and our world. There is no doubt in my mind that these things are true because they are what the Angels and Masters of Your realm for quite some time have been telling our world with the help of my intuitive writings.

To enter into the state of Paradise and establish our very own small corner of it whilst taking part in earthly life, all we have to do is start conducting our life in keeping with Your Universal laws, in particular the main laws of love and evolution, in other words evolution that is based on love. These laws always have been and forever will be taking us, individually and collectively, forwards and upwards on the evolutionary spiral of life. A high and holy destiny awaits every one of us, even our world's present troublemakers and scaremongers in one of the lifetimes in the far distant future.

In times gone by, running with the herd was the norm and expected from us as obedient citizens. The religions of those days left us no choice. Thinking for ourselves and drawing our own conclusions was unwanted, as shown by the following teaching from Proverbs, one of the oldest books of the Abrahamic religions, Chapter 3:5 + 6: 'Trust in God with all your heart and do not rely on your own understanding. In all your ways take notice of Him and He will make your paths straight.' And how would anyone take notice of Him other than through the words of the churches' sacred texts, which had been declared to be infallibly true?

For the Aquarian Age, the age of truth, let's paraphrase the above quote: 'Trust the wisdom and truth of the Great Father/Mother of all life. Your heart recognises it when it comes your way and tells you through the world of your feelings whether something is true or false, right or wrong. Pay attention to it and this way find understanding through the wise one or living God within. You can then no longer go wrong and all your paths will gradually become and then forever be straight.'

And the following is the essence of message from the White Eagle group of spirit guides that came to me in a White Eagle Lodge newsletter on 17th August 2020: 'In the course of every one of your earthly lifetimes only a small part of your whole being functions with the help of your physical body. Your spirit/soul always has been and forever will be part of God. At the beginning of your the earthly school of life's lessons your lower self can be likened to being chained to the hold of a great ship. It takes many lifetimes until it has gained sufficient light for getting its first glimpses of the beauty of the great ocean of life through which your ship has always been ploughing. In the course of every earthly lifetime every earthly self's light steadily increases, a) through absorbing more the Christ Star's actual light and b) through growing in wisdom and understanding of itself and its environment.

'Without the earthly self being aware of it, it has always been moving steadily and methodically forwards and upwards on the evolutionary spiral. And that has drawn it ever closer into the loving embrace of the Great Light, the Source its being, the same as all other manifestations of life in the whole of Creation. Every one of you develops like this and at all times you are being bathed by the warmth and love of the Christ Star's light.

'Although for a long time your spirit/soul is trapped and held prisoner in the darkness of its earthly self's lack of understanding of God's true nature and its own, and the wise higher purpose of its existence, every one of you always has been and forever will be guided and protected by us. We are the wise ones in the spiritual background of your earthly existence, who are in charge of humankind's individual and collective development on all levels. It takes a long time until you realise how closely observed and watched over by us your evolutionary journey has always been and forever will be. Although we are invisible to ordinary earthly eyes, we always have been and forever will be watching everything that happens on your plane. Because humankind has been given freedom of choice, only when things threaten to get out of hand, do we intervene by putting a stop to them to protect humankind and its world. That's what is in the process of happening to the pandemic 2019/2020. Having served its purpose, there is no need for it to continue. That's why it will soon be reaching its natural happy ending. This will not surprise you as much as the rest of humankind.

'Those who have been following the Aquarian writings, are familiar with the pandemic's spiritual background and why it happened at this particular time. If you are one of them, for you there is no need to run with the herd and be frightened by the continuing efforts of your world's troublemakers and scaremongers. If you turn to us instead, we will help you intuitively to walk your predestined pathway of evolving into one of the saviours and redeemers of themselves and their world. Never forget that hand in hand with us, your spirit guides and helpers, all things are possible and any condition can be healed, especially this one. Together let's demonstrate how the Christ spirit, through waking up in ever more of human beings and bringing it forth, each from deep within their own being, really can save and redeem you and your world. This is the only way it can come about.

'Naturally, the decision of whether to join or not to join our movement of bringing healing and peace to Mother Earth at last, is up to every individual. But if you seriously want this to come about, turn to us. The more of you do this, the sooner and more easily it will come about. Rest assured that on the earthly plane none of you is ever left to their own devices. We are always with all of you, quietly observing from your world's spiritual inner background. When someone veers off too far from their predestined pathway, some kind of event nudges them back onto it. There are no accidents or coincidences in your world. And everything that happens to you is the result of something you did, you created it. The Universal laws are just to the point of perfection, they never err.

'So trust us and do not fear, we are with you all the way and you will forever be safe. Last but by no means least, we remind you that for bringing about the greatest healing miracle of all times that has ever been experienced on your planet, we need your help as much as you need ours. God bless you all and thank you.'
* * *
Amazing Grace (2)

Old Religions : Cuckoos In Humankind's Nest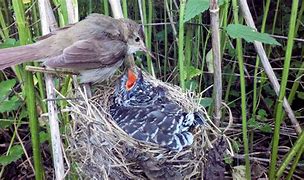 Some extra powerful outpourings of the Christ energies are flowing into our whole world on a number of occasions, for example around the time of the Wesak Moon and the Christ Moon, as well as the Summer and Winter Solstices or the Vernal and Autumnal Equinoxes. Regardless of whether we live in the Northern or Southern Hemisphere, they simultaneously reach and influence all life on our planet equally strongly. The reversal of the seasons in the hemispheres does not make any difference.

The next major flow of the Universal Christ energies' blessings will be reaching our world seven weeks after Easter Sunday, which in the year 2021 took place on 4th April. It will come our way on the day of the full Moon in Gemini, known as the Christ Moon, on 26th May 2021 at 11.45 hrs Greenwich Meantime. To this day, Christianity celebrates the Christ Moon as Whitsunday and Whitsuntide. That's how the Christian religion once pushed the egg/ideas of it's predecessor's festival of Beltane or Beltain out of humankind's nest. This Gaelic May Day festival to this day is celebrated by many on the first day of May as well as about halfway between each spring equinox and summer solstice.

That's how, a long time ago, the new religion Christianity eventually managed to push the traditional Gaelic religion's beliefs and habits out of the nest of humankind's consciousness. It was mainly done with the help of a story about a religious Master, who once walked on the Earth and was called Jesus. Although many to this day believe that every word of this tale is literally true, ever more people in our world by now realise that Jesus is a symbol of every human being's higher God or Christ nature.

But let's return to the Christ Moon for a moment. With the help of numerology, let's take a closer look at how the energies involved are likely to beneficially influence every one of us and also our whole world. The Christ Moon takes place seven weeks after Easter. 7 x 7 = 49 days and that makes a great deal of sense. 4 = Uranus, co-ruler of Aquarius, the voice of God. 9 = Pluto, co-ruler with Mars of Scorpio, sign of the subconscious. 4 + 9 = 13 = 1 = the Sun, 3 = Jupiter. 1 + 3 = 4 = the Christ energies are the purest and most exalted love energies. That will be God's voice communicating with particular strength before, during and after the Christ Moon and that with every one of us from the subconscious level of our being that's invisible to earthly eyes but can be perceived in prayers, quiet times of reflection and meditations.

As mentioned before, God and the Angels never communicated with us and our world by simply telling us the meaning of something. From the beginning of our race's appearance on the earthly plane they have been using myths and legends, allegories and metaphors, parables and symbolisms. Trying to understand them through fathoming out what they may want to tell us and our world the Highest Forces of life always left up to each one of us. The way we went about it and what kind of conclusions we came to showed them, more clearly than anything else could ever have done, what level of spiritual maturity or immaturity we had reached.

That's why every so often God and the Angels gave our world a new religion. Each belief system was carefully designed to keep humankind away from discovering too early the true nature of its Divine parents as well as who and what every human being really is. God's great plan of life for us and our world decreed that it would take a long time before we found that we are one with God and all manifestations of life that exist in the whole of Creation. Only towards the end of our education in the earthly school of life would we discover that every human being has a special relationship with the Great Father/Mother of all life that cannot be disrupted or destroyed by anything or anyone.

At a predestined time, ideas for another new religion entered the nest of humankind's consciousness. It came about in similar fashion to an egg that God and the Angels, metaphorically speaking, added to the number of eggs they had already placed in this nest. With the greatest of loving care and Divine ingenuity, wrapped in something like a fragile bird's egg, in this case cuckoo's egg, ideas for each new religions were placed into the minds of those who, at that time, were destined to play the role of inflicting some more of suffering onto those who were ready to redeem the karmic debts that had accumulated in their spiritual ledger, in the course of earthly lifetimes when they belonged to the group of newly arrived human spirit/souls. That's how God and the Angels placed their ideas for each new religion into the nest of the belief system that had most recently appeared.

The host parents failed to notice that the hatchling that emerged from one of the eggs in their nest, could not possibly be one of their offspring. As a result, they fed the hungry newcomer so well that in no time at all it was forcing their own eggs, one after the other, out of the nest. Lacking the gift of foresight, the parent religion at first warmed the inflowing ideas that the egg contained. But even when hatching time came round they did not notice that the emerging creature was in fact a budding new religion.

That's why they kept feeding the greedy youngster, so that with their help it grew to ever more enormous proportions. It was too late when the parents at last noticed that something was seriously wrong with their offspring. Never having experienced anything of this nature before, they failed to notice how their nest's hungry occupant, one after the other, pushed their own eggs that contained the ideas that God and the Angels had given to them, out of the nest. They smashed on the ground, no longer of interest to anyone.

This happened because the leaders of each new religion, the same as all other human beings, were occupied with getting to know the lower and lowest drives and urges of the human masculine nature. Let's not judge anyone because of this because that's what all of us have inherited from our animal predecessors. Competing and fighting is a natural aspect of masculinity and that's present in every man and woman alike. It's conscious in men and unconscious in women, that's the only difference. Watch the animal kingdom and observe how males are wrestling and fighting with each other for the position of Alpha male, especially within herds.

The people at the head of each new religion never could help following the drives and urges of their masculine instinctive nature. That's why every new leader, who appeared in our world, did not hesitate to satisfy his inborn lust for troublemaking and warmongering. Hoping to make his dreams of empire building a reality on the earthly plane, each did his best to get hold of as many treasures as possible and then tried to keep them. Each time a new religion appeared, this is what happened. And that's how the ideas of this particular cuckoo's egg gradually forced the older belief system's ideas out of what they thought of as their nest.

It needs bearing in mind that everything that ever took place in our world, including that which is happening now, has been for the wise higher purpose of teaching us, individually and collectively, a lesson – no more and no less. Through the absence of honesty and truth, and that for quite some time, God and the Angels have been teaching us the value of these qualities. Once this lesson has been learnt sufficiently, we shall be ready to move on to the next instalment of humankind's great evolutionary plan. The earthly school of life's learning process is basically not different from that of any educational institution on the outer material plane.
* * *

Amazing Grace (3)

How Sweetly Does The Cuckoo Really Call?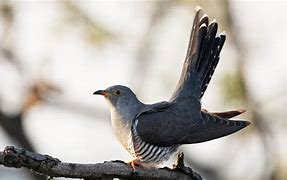 In the so far eighty-three years of this lifetime, I have only heard a cuckoo calling once. It happened around twenty years ago during a walk in Germany's Arnsberg Forest. After having climbed to the top of a hill, we stopped for a moment to gaze across a valley to another hill that was as densely wooded as ours. That's when we heard a cuckoo calling. To this day, I remember it as a strangely haunting and attractive sound that seemed to come from far away, almost as if someone were calling from another world, inviting me to follow to where it might want to lead me. When I reflect on this now, that makes a great deal of sense. It's because at that time I had placed myself in a situation that would eventually turn out to be no more than a cuckoo's egg in the nest of my present lifetime. It managed to get in the way of fulfilling its ultimate purpose of emerging as the author of 'The Random Jottings Of A Stargazer', but only for a while.

Be that as it may, the cuckoo is a secretive bird who can often be heard, but hardly ever seen. On the outer material plane the male cuckoo's sweet calling tells us that it's springtime and that he is looking for a female companion who, in the course of one season, can lay of up to twenty-three eggs. Every one of them the female places with great caution and unequalled audacity into the nests of other birds. And whenever God and the Angels decide that springtime has been reached once more for humankind's spiritual development, they think of ideas for a new religion that will take our race another step forwards and upwards on its own evolutionary spiral and that of Mother Earth.

And so they start placing ideas for the next religion in the minds of those who are destined to play leading roles in this operation. Many people by then have become tired of the old religion's promises because with the passing of time, their promises have revealed themselves as being empty ones. Curious about what a new religion offers, they are likely to be interested in what this one seems to offer. Insisting that their God is a vastly superior one to all previous ones, that's how in times gone by, each new religion attracted increasing numbers of people who were willing to follow the sweet callings that were emerging from the ideas contained in the latest cuckoo's egg God and the Angels had deposited in the nest of humankind's consciousness.

On every occasion, it did not take long until those who were unwilling to believe that the teachings of the newly emerging religion were literally true, could be got rid of by the religion's followers with the help of anything they could lay their hands on, encouraged by the movement's leaders. Find out more about this by taking a look at the link about the inquisition at the end of this chapter. That's how Christianity once dealt with anyone who refused to believe that their promises of a saviour and redeemer who exists on the higher levels of life, who helps anyone – no matter how much they have already sinned and will be sinning, when told to do so, especially in the name of Jesus, by the leaders of this religion.

To be saved and redeemed by this God-man is very simple. All one has to do is say that one believes that the story of his life is literally true and that he is a historical figure, who once walked with humankind on the earthly plane. And as ever more of us are finding out, that's just about as far as one can get from the truth about Jesus, who is merely a symbolism of the higher God or Christ nature, not of a selected few, but every human being. We shall return to this theme later.

For the moment may it suffice to say that things went from bad to worse for our world after the reformation, when some parts of our world successfully shed the yokes of religious oppression and exploitation of the Roman Catholic church. The reformation begun when Martin Luther posted his ninety-five theses on the door of the Castle Church in Wittenberg, Germany, on October 31, 1517. The separation of Catholic and Protestant Christians provided each side with plenty of fresh excuses for fighting and maiming, killing and exploiting each other resources. Both were doing this in the name of the non-existent God-man by the name of Jesus.

Even though they must be aware of the Old Testament's commandment 'Thou shalt not kill!', priests on both sides blessed the weapons of their soldiers and prayed for the victory of their side, to a non-existent God. How crazy could our world get? Oh yes, it could and that came about when God and the Angels laid the cuckoo's egg/idea of a pandemic into the nest of humankind's consciousness. What can you and I do about it?

To my mind, there is nothing but forgiving ourselves and each other, because all of us have taken part in this kind of thing and that not in just lifetime but many. Changing from the giving end of suffering to the receiving one, and back again, time and again. Enduring our world's present state is the redemption of what's left of the karmic debts that accumulated during those earthly sojourns. So let's not waste time and breath with complaining about what's happening but accept that we must have done our share of bringing it about. Otherwise we would not be here, having to take part in it – whether we like it or not.

All together let's rest safely in the knowledge that this too will pass, the same as all earthly things eventually do. And rejoice because the Aquarian age, the age of honesty and truth, is with us and the Piscean age is definitely over. What we are dealing with at present are what's left of this age of lying and cheating, deception of the self and others, as well as blind belief. It was a time when our world's religious authorities, with the help of ever more outrageous and outlandish tales equipped themselves with the lethal weapon of fear. That's how people could once be forced to blindly believe that their teachings are literally true and so is anything else that appears in other ancient tomes.

This is also what the pharma industry is trying to do at present with us and our world. But I do not only believe but know for sure, because that's what my inner guidance is telling me, that hand in hand with God and the Angels any condition can be healed and everything can be overcome. Amazing Grace, thanks and praise be to You that the lying and cheating part of humankind's development is definitely over. That's why since our entry into the Aquarian age, the age of truth, ever more spiritual knowledge has been flowing steadily, from Your highest level of life directly into all receiver/transmitter stations that are tuned into Your frequencies.

Yet, as Albert Einstein, 1879-1955, wrote: 'Any fool can know. Understanding is something quite different.' I could not agree more. This is why I have never just shared the fresh insights that are almost constantly coming to me intuitively. All along, I have not merely been telling you that this, that and the other just is a certain way, but why this is so. To my mind, if something is meant to be of value to you, my dear readers, you need to be able to understand its meaning. This is the reason why, throughout my writings, the most frequently used word is 'because'. I make no apologies for that. And as I also have pointed out many times before, you are only to take on board that to which your own inner guidance reacts with: 'Yes, this makes sense. It is true!'
* * *
Amazing Grace (4)

Cycles Within Cycles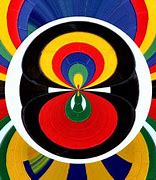 As touched upon earlier, everything in the whole of Creation consists of cycles within cycles and circles within circles. The end of each one of them is the beginning of another. God and the Angels thought that approx. every five hundred years our race had progressed sufficiently on the great evolutionary spiral of life to justify the release of ideas for a new religion into humankind's consciousness. Simultaneous with this, they deposited another batch of newly created human spirit/souls they had equipped with a minute spark of the Universal Christ's light, onto the earthly plane.

For a long time, newcomers are unaware of what's happening to them. They do not know that they are taking part in the earthly school of life's lessons and that in truth, from the word 'go' every one of them is a young God in the making, who has to serve the first part of its apprenticeship as a physical being in a physical world, without knowing why. Only after having spent many lifetimes in this condition, it gradually dawns on them that the Earth is a place of learning and a school.

For every human being the circle of their earthly existence begins with getting to know the low and lowest drives and urges of their instinctive animal nature. To ensure an all-round thorough education, we first find ourselves on the giving end of suffering. We inflict it upon those for whom this developmental phase closes a circle. In some cases that can be their final one. At any given time, some of us are destined to suffer at the hands of young and inexperienced souls, who as yet know no greater pleasure than hurting, wounding and exploiting those around them. That's how oldsters redeem the karmic debts that accumulated in their spiritual bank account when they, and that could have been many lifetimes ago, were a newcomer to earthly life.

Even though final lifetimes can turn out particularly difficult and trying, with the closing of an oldster's circle a new one opens that is guaranteed to take them, slowly but surely, forwards and upwards on their personal evolutionary spiral. Each new circle takes them onto a somewhat higher level of experiencing themselves and the world around them. This is a process that's very similar to the appearance of each new religion. As soon as a sufficient number of human beings are thought to be capable of coping with a fresh inflow of spiritual ideas, God and the Angels are ready to place another cuckoo's egg into humankind's nest. Simultaneous with this, they introduce another new generation of spirit/souls to experiencing life as physical beings in a material world, so they can get to know the drives and urges of their lower animal nature through practising them in real life situations on the earthly plane.

A new circle opened for all who were taking part in the pharma industry when it first came into being. Inspired by God and the Angels, highly evolved beings at that stage of the industry's development were intuitively shown how to develop products that would mean the end of some of humankind's worst illnesses, for example polio and smallpox. With the help and will of the Highest, nothing in our world or anywhere else in the whole of Creation happens without this, it did not take long until the industry had evolved into one of the main benefactors of humankind. Our world's present state closes this circle with the blessing that by now ever more of us are becoming sufficiently evolved to recognise the background of what for some time has been happening to our world.

Increasing numbers are realising the true intentions behind the pharma industry's 'armoury' against what, by now, is becoming ever more widely known not as a pandemic but a plandemic that serves anything but humankind's wellbeing. It's becoming ever more clearly visible that the a virus that's so dangerous that, if left to its own devices, has the potential of wiping the whole of humankind from the face of the Earth, simply does not exist. That's the most monstrous lie that was ever launched upon humankind. At the same time, it's one of the greatest money-spinning exercises ever that's making this industry's already immensely rich shareholders richer still and, in direct proportion, the whole of humankind poorer.

Recognising that the pharma industry for quite some time has been walking in the footsteps of our world's religions is not difficult. In truth, each one of our religions has been and to this day is nothing but a political organisation. For teaching our world the value of honesty and truth, this was necessary but only for a while. That's why God and the Angels designed our religions in this manner. Isn't it good to know that nothing in the whole of Creation, not merely in our world, happens without the help and will of the Highest?

This is why humankind's Divine evolutionary plan provided that from time to time a new religion should appear that was hiding, behind the façade of religious teachings which to this day consist of nothing but lies and deceptions, it's true intentions. The favourite masculine hope and dream of young and spiritually inexperienced men in our midst is still about ruling the whole of our world, brought about through empire building and warmongering. This is how at the same time all old religions for a predestined time kept humankind from discovering God's true nature and everybody's own.

Let's forgive the old religions because each one of them has been a necessary instrument with which God and the Angels have been teaching our world the value of honesty and truth. That's why the cuckoo's egg for each new religion that appeared during the approx. six thousand years of patriarchy with its beliefs that an all-male God-head is our world's supreme ruler. Each new cuckoo's egg that was placed by the Highest Forces of life into the nest of humankind's consciousness during that time contained more ideas that could be used for making up ever more tales for frightening the living daylights out of individuals as well as the mass of people.

It did not take long after the first appearance of such stories that, as with the previous religions, the blind were leading the blind. It was because after a while each leader of the new religion was convinced that their teachings were literally true. When they had spent many more lifetimes on the earthly plane, in one of them it would dawn on these people that the teachings of all old religions have nothing in common with what really happens to human beings, in particular when their time for saying goodbye to earthly life has come round. With relief they too will eventually discover, without being aware that their present lifetime is merely one of a great many, that there is no such thing as death and that the human spirit/soul is immortal like God and can never die. It merely moves into another dimension of life and that happens at the end of each lifetime.
* * *
Amazing Grace (5)

Natural Healing Methods Return To Our World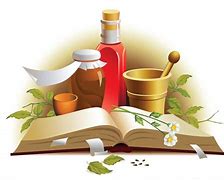 The best news of all is that each one of the old religions, from the word 'go' was predestined to exist in our world for a certain length of time only. The deeper we move into the Aquarian age, the more they will disappear, one after the other. It's a natural part of the process of honesty and truth returning to our world. The more one recognises the damage their lack is causing to almost everybody, the more one appreciates them when it emerges somewhere. Added to this is the awareness that we are personally responsible for every one of our thoughts, words and actions. We have to live with their consequences because each one in due course returns to us in a somewhat strengthened manner. The more one realises these things, the less one wants to take part in the systematic spreading of lies and untruths.

And that's precisely what the members of the pharma industry have been doing for quite a long time. The thoughts, words and actions they used to manipulate the masses into accepting their vaccinations against a non-existent virus have returned to them and are the cause of the plandemic. On the surface of things it looks as if this time round the pharma industry had succeeded. Yet, I shudder to think what kind of consequences in due course are bound to return to every one, who took and to this day is taking part in this operation. And that's merely because they are as yet unaware of the above mentioned concepts.

To my mind, one of the best examples of how lying and cheating was successfully used for manipulating the mass of people, for a while. This is how Paul Joseph Goebbels, 29 October 1897 – 1 May 1945, worked. He was a German politician and Minister for Propaganda in Nazi Germany from 1933 to 1945. Goebbels was one of Adolf Hitler's closest associates and most devoted followers. He wrote: 'If you tell a lie big enough and keep repeating it, people will eventually come to believe it. The lie can be maintained only for such time as the State can shield the people from the political, economic and/or military consequences of the lie. It thus becomes vitally important for the State to use all of its powers to repress dissent, as the truth is the mortal enemy of the lie, and thus by extension, the truth is the greatest enemy of the State.'

And that's the rope on which the pharma industry for quite a long time has been working exceedingly hard to hang itself. The upside of these efforts is that ever more of us realise that the true driving force behind this industry's products is a money-spinning exercise that exploits humankind's precious resources for the benefit of a few. At the same time, it's an attempt at robbing every one of us of their right to personal freedom of movement.

By now, increasing numbers of us recognise that these are the true symptoms of our world's present sickness. Because of this ever more of us already have lost or are in the process of losing their faith in the pharma industry's products. And that's happening because it's becoming ever more widely know that with the help and will of God and the Angels any condition of mind and body, spirit and soul, can be healed. In particular this applies to our world's present sickness. But where does one and gain access to the healing vibrations of the Highest?

They are freely available to anyone who ask for them. By turning within and that's why ever more of us are interested in gaining access to their very own inner guidance, the wise one or living God, who is waiting to stir into action within everybody. This is the one and only truly reliable teacher or guru, who knows the way of all things and the answers to any questions we may ever wish to ask. That's where we need to turn whenever we are searching for natural healing methods that are just right for us and our condition. The answer will come to us intuitively.

Don't be disheartened if it does not do so straight away; sometimes it takes a while. Each time we ask for help in this way, we automatically tune into the white healing magic that's constantly flowing from the highest levels of life into our world. All one has to do is learn how to tap into it. And that's the most vital aspect of weaning humankind from the habit of looking towards the pharma industry's products when something in our physical body and mind, through pain and discomfort is pleading for our earthly self's attention.

The following is the essence of a message from the White Eagle group of spirit guides that appeared in the White Eagle Lodge's Calendar 2021 for the month of May: 'Everything that grows on Mother Earth is charged with a different aspect of the blessing and healing energies that are constantly flowing from the Highest levels life into the earthly plane. Every tree, plant and flower has an affinity with some part of the human organism and therefore has the power of putting things right when something has gone wrong. Wise ones have known for a long time that a herb exists somewhere in your world that contains the power of healing anything that has gone wrong with human beings as well as animals.

'At last the time has come for humankind to return to the long known natural healing methods and, inspired by God and the Angels, adding and developing ever more new ones. That's how it will soon be possible to restore the natural equilibrium and wellbeing of every human being in mind and body, spirit and soul.'
* * *
Amazing Grace (6)

Plandemic : The Grand Finale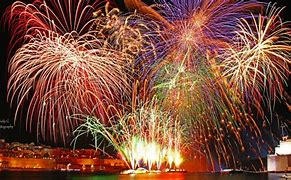 I believe our world's present situation is the grand finale of humankind's spiritual development on the Earth. It was necessary for the redemption of whatever karmic debts were still waiting unpaid in the spiritual ledgers of several older generations of highly experienced spirit/souls. So that as many as possible of them could take part in this karmic clearout, that's why our world had to be become so heavily overpopulated for a while. These 'oldster's also once started their earthly education like the young and inexperienced spirit/souls in our midst are doing.

Similar to them, we did not have a clue of what in due course would be bound to return to us, unless our older and more experienced siblings assisted our God and Christ nature to grow strong enough to emerge and take over its earthly counterpart. Alas, that does not seem to have happened during our spiritual childhood and adolescence. In those days, we were taking part in one or maybe even all of them, one after the other, of the Abrahamic religions of Judaism, Christianity and Islam. How long will it take until every one of those who still follow these belief systems understands that their religion has outlived its usefulness and that its teachings are becoming ever more outdated through the wisdom and truth that's flowing with ever increasing strength into the individual and collective consciousness of humankind?

The cuckoo's eggs that for a long time successfully contained the ideas for the untruths of these three religions, are being pushed out of their owner's nests by the Zeitgeist of the Aquarian age. Its teachings consist of the wisdom of the Great Father/Mother of all life, honestly and truthfully presented throughout. This age is supremely ruled by total and unconditional love for every human being, regardless of what colour their skin is in this lifetime and what kind of creed they are following.
There is only one religion, the religion of love, honesty and truth.
There is only one country, the whole of Mother Earth.
There is only one race and chosen people, the whole of humankind.
There is only one gender, who is androgynous, whole and holy.
There is only one language, the language of the heart.
And there is only one God, the God of love,
The Great Father/Mother of all life
And their only born Son/Daughter,
The Spirit of the Universal Christ.
They are the Holy Trinity, who is
Omnipresent, omnipotent and omniscient.
Through Judaism God and the Angels once introduced the idea that there is but one God and that is our world's supreme ruler. The Judean teachings tells us that it's an all-male God who brings wrath and woe upon those who refuse to believe in Him and follow the commandments He gave to humankind through a Hebrew man by the name of Abraham, who is known as the founder of Judaism. God made a special covenant with Abraham and as a result this man and his descendants were chosen to create a great nation. Christianity's story about the God-man Jesus outshone the Jewish tales. To this day, there are many in our world who believe that every word of such teachings are literally true.

The last religion to arrive on the scene was Islam. The word means 'surrender to God'. This new belief system went one step further by confirming Christianity's belief that Jesus was a historical figure, but that he was merely a prophet and by no means a God. Since its first appearance, this cuckoo's egg/idea has been working extremely hard on pushing the egg of Christianity out of humankind's nest through a legend about the Prophet Mohamed and his teachings. The Islamic leaders, just like all predecessors on our world's religious scene, declared that every word of their legend, as well as the teachings accompanying it, is literally true. And because the original Mohamed was declared to be a very wise man indeed, any instructions he left behind must be followed. The command that any non-believer of the Islamic religions should either be converted or removed from the face of the Earth, by whatever means available to this religion's followers.

The saddest part of all three Abrahamic religions is that, for a long time by now, their leaders believe to be acting in the name of God, regardless of the fact that they do not yet understand who and what God truly is. The good news is that ever more of us these days are aware that higher esoteric meaning and truth has always been hiding behind the surface words of every one of these three religions' legends and teachings and that, in each case, almost the exact opposite of what they are saying is true. That's how to this day spiritually blind people are leading their equally blind followers. The greatest pity, to my mind, is that through this the leaders of our world's remaining religions are encouraging their followers to pile ever more karmic debts into their spiritual bank accounts.

Finding out the truth behind the surface words of our world's religious teachings is going to be the cuckoo's egg that, with the passing of time, will push ever more of what's left of the old religions' bloodthirsty hopes, dreams and aspirations, their lust for warmongering and empire-building, out of the nest of humankind's consciousness, once and for all. The pharma industry shareholders' greed was caused by another cuckoo's egg that God and the Angels placed in the nest of humankind's consciousness, quite a while ago. And for some time by now, the circle of this experience has been in the process of closing. I believe it won't take long until the pharma industry's products of our time have been pushed out of humankind's nest altogether. The more clearly the industry's intentions behind its present money-spinning exercise, the likes of which has never before been experienced in our world, become visible the more the masses will lose their faith in that industry's products.

That's why these days ever more are already turning towards natural healing methods and are keen to learn about tuning their earthly minds into the blessing and healing energies of God and the Angels. The lies and deceptions that brought the plandemic about are part of the golden cuckoo's egg/ideas they placed in the pharma industry's nest, a long time ago when it started as a true benefactor of humankind. However, the Divine great plan of life decrees that, as soon as the energies are right, the truth about the plandemic will emerge – in all its glory and quite unexpected ways.

It has been for wise higher reasons that every one of us earthlings has been given the right to make up our own mind about any of the ideas that are constantly flowing from the Highest level of life into the receiver/transmitter station of the earthly mind of those for whom an idea is intended. That's how in any given moment, the way we react shows the wise ones in charge of us and our world, on the inner plane of life, which degree of spiritual awareness we have reached.
* * *
From 'Songs Of Inspiration'
I Believe In Angels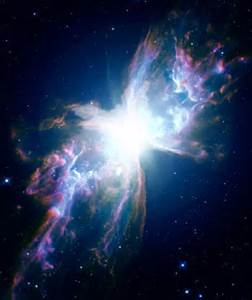 I have a dream, a song to sing,
To help me cope with anything.
If you see the wonder of a fairy tale,
You can take the future even if you fail.
I believe in Angels,
Something good in everything I see.
I believe in Angels,
When I know the time is right for me,
I'll cross the stream – I have a dream.

I have a dream, a fantasy,
To help me through reality.
And my destination makes it worth the while,
Pushing through the darkness still another mile.
I believe in Angels,
Something good in everything I see.
I believe in Angels,
When I know the time is right for me,
I'll cross the stream – I have a dream.

I have a dream, a song to sing,
To help me cope with anything.
If you see the wonder of a fairy tale,
You can take the future even if you fail.
I believe in Angels,
Something good in everything I see,
I believe in Angels,
When I know the time is right for me,
I'll cross the stream – I have a dream.

I believe in Angels.
They help me to recognise the good behind everything:
That sad and traumatic experiences are
The redemption of Karma and someone is
Learning something and slowly growing
In wisdom and understanding.
That everything that's ugly and evil in our world,
Including people who behave this way,
Are still in the lower evolutionary
Phase of their development, but that they too
Slowly but surely are constantly evolving
Into something more beautiful.
Knowing such things safeguards
My equilibrium and the joy of being
One of God's beloved children of the Earth.

Abba
Edited by Aquarius
The Angels and Masters on the highest level of life are in charge of God's great plan of life. They are its executors and responsible for the evolutionary progress of every lifeform in the whole of Creation, including us and our world. Most of us who are presently here have lived through many lifetimes and many ages. In the course of these long journeys through matter we have met, lived with and enjoyed the friendship of a great many human beings. In the spirit world, our true home, they are now accompanying and supporting us as our friends and helpers. Every one of us on the earthly plane of life has a number of these friendly companions around them. Some of them are known to us and others are not, but that makes no difference. All of them are our siblings in the great family of humankind, who are functioning on the same wavelength as ours. They are wishing us well and are eager to assist us as much as our spiritual bankbook and karmic debts allow.

The more our spiritual development unfolds, the easier it becomes to communicate with our unseen friends. They can be a source of comfort for anyone who feels lost and lonely in earthly life and also for those who feel trapped in families where no-one shares their interests. If we are in such a position, we need to bear in mind that we ourselves chose this pathway for the purpose of teaching us the lessons we most urgently needed. Even though we may not yet have discovered what they are, it's good to know that in the spirit world there is a true family for us whose spirits and souls are in harmony with us and our life's purpose and convictions. At all times they are doing their best to encourage us to bring forth the best that's within us and humbly seek to serve the highest good and the greatest joy of all life. This is not only benefits our own spiritual development but also that of our world.
I believe that the Angels have always been with us and that, wherever we may still have to go, this will forever continue. They are they eye that never sleeps and who at all times has been and is observing very closely everything that happens in our world. In the course of all earthly adventures they accompany each and every one of us. Yet, only when there is some real need for it, do they ever step in to protect us.

And that's the case with the pandemic 2020 because God and the Angels do not want us and our world to suffer unnecessarily. The most reliable guru in the whole of Creation, my inner guidance – the wise one or living God within – tells me that the end of this nightmare is drawing closer with each passing day. So let's join hearts and hands and in our meditations, prayers and times of quiet reflection ask them to show us intuitively how we can contribute to moving us and our world forwards and upwards on the great evolutionary spiral. This is how every one of us is meant to do their share of bringing about the greatest healing miracle that has ever been experienced on the earthly plane.'

Updated 25th November 2020
* * *
With love and light,
Aquarius
* * *
Submitted: November 22, 2022
© Copyright 2023 Aquarius. All rights reserved.
---
Facebook Comments
More Religion and Spirituality Books
Other Content by

Aquarius