Chapter 54 (v.1) - Excessive Grief And Sorrow
When Death Draws Near - Part Two
Excessive Grief And Sorrow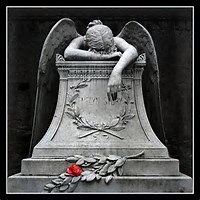 'When you have digested what you are finding in these chapters, you will be able to see for yourself that excessive grieving and sorrowing by those left behind in earthly life is unjustified. It is also undesirable because it gets seriously in the way and impairs the progress of those who have arrived in our world. Each time sadness threatens to overwhelm you, remind yourself that although the other one's spirit has passed from your outer vision, in truth they will always remain close to you. Wherever there is love between people, there can be no separation. Your love for anyone behind the veil creates a bond that connects you with them and this helps to dissolve the sense of separateness that is always present on the Earth plane because everybody is living in their own physical body. *

'The illusion of separateness was created to help each one of you to become aware of their individuality and that you are individual beings. This state however exists only in earthly life while on the inner level everything has always been one and forever will be. Love is the greatest power in the whole of Creation. It invokes the Universal law of harmony and reunion and that connects spirits behind the veil with those in earthly life.

'We know from first hand experience what a hard school Earth life can be. But the more you manage to penetrate the veil that keeps it apart from our world, the better you will be able to enter consciously into the limitlessness of spirit life, and that makes your earthly existence more bearable. Rest assured that all life is safely held in God's love. And in keeping with the will and wishes of the Highest, our world provides tirelessly for every need of all aspects of earthly life. This includes making preparations for the important events in every earthling's life.

'Let there be no doubt in your mind that the Great White Spirit, Father/Mother of all life, known as God or Allah to many, loves each one of you in just the same way, totally and unconditionally. And no matter what may ever befall you, you will never be forsaken. To paraphrase the Jesus legend: 'Every hair of your head is numbered and not a sparrow falls from the sky without the Great Father/Mother knowing about it.' At all times you are closely held in His/Her loving arms and the care of the ministering Angels.

'Your true needs will always be supplied. Naturally, this covers a wide range of possibilities, for example periods of hunger and thirst, physically and spiritually. To teach them the value of food and drink, they have to be endured by all human beings in one of their lifetimes. And if there is anything else you think you need, all you have to do is go the right place, i.e. within, knock at our inner doors and ask. Be careful though what you request because, to teach you a lesson you still need, your wish could be fulfilled in unexpected ways that may not be agreeable to you at all. * But those who proceed in the right manner can be sure to receive in due course the spiritual and physical blessings of the Heavens in full measure. This is decreed by Divine laws and they never fail.

'In all your endeavours bear in mind that life is eternal and that it constantly moves forwards and upwards on the evolutionary spiral. This it does in cycles that can be observed in the coming and going of the seasons of the world around you and, because human beings are not exempt from these processes, your own life. There have been other golden ages on the Earth when the Angels moved hand in hand with people in full consciousness. One of these ages comes around at the end of every Great Year. * The whole cycle of one of these years takes approx. every 25,860 Earth years. * Don't miss out on what the Angels are presently offering, otherwise the vibrations that will be required for an appearance during Mother Earth's next golden age may not be right.

'It may not come as a surprise to you when we tell you that you have known easier earthly lifetimes than the present one. Naturally, this fulfils a wise higher reason, the same as everything else that happens in your world. And when you go through your world with open eyes, you cannot overlook that everywhere people having an almighty struggle trying to come to terms with their existence. For many this is because they have reached the end of their earthly education and some of their most ancient and heavy unpaid karmic debts were waiting to be redeemed. Until this has been achieved, they cannot be released onto the higher levels of life.

'The law of life is evolution and each one of you has been granted the gift of another lifetime on the Earth to evolve into a healer and lightbringer in their own right. This means sharing the knowledge you are finding along the pathway of your life with those around you, helping and supporting them and through this bring comfort and healing. Giving of your best and unselfishly serving the needs of the whole, fills earthly lifetimes with opportunities for developing the characteristics of your Christ nature. Some of you are working upfront, while others are toiling quietly in the background. Yet, all contributions are equally valid and greatly appreciated by us. Every small effort makes a difference and helps all humankind and your world move forwards and upwards on the evolutionary spiral.

'In your enjoyment and delight in Mother Earth's beauty, do not overlook searching for a better understanding of the spiritual background that brings all of it into being and constantly maintains it. As you know, in every soul the spiritual fire of the Divine spark is present, though at first only in seed form. When with the passing of time the spiritual fire within you grows more powerful, you will notice that when you reach out to people with love, there is nobody who does not respond to it in the same way.

'Wise ones appreciate that shedding too many tears over someone who has departed from the earthly plane of life would most certainly not be a sign that the mourner loved them more than anyone else. It merely shows that, because they fail to understand the purpose and meaning of humankind's earthly existence, they selfishly and endlessly wallow in self-pity over the hole the departed one left in their life. Wise ones save their energies and spend them on helping such people to find a better understanding, too.

'So, be a wise one and do all you can to share your knowledge and assist anyone in need of it to understand that physical death, when seen in the right light, is an event for rejoicing instead of weeping. As far as your own life is concerned, no matter what obstacles you are still encountering, never give up hope and do your best until every last shred of your Karmic debts has been redeemed. One of these days this will be the case. Trust that hand in hand with God and the Angels all will be well in the end and everything will work out for the highest good of all, as surely it will.
* Recommended Reading:
•'Waking Up From The Illusion Of Separateness'
•'Absent Or Distant Healing'
•'All Conditions Can Be Healed'
•'I Asked And I Was Given'
•'The Great Year And The Ages Of Humankind'
•'The Great Plan Of Life Unfolds'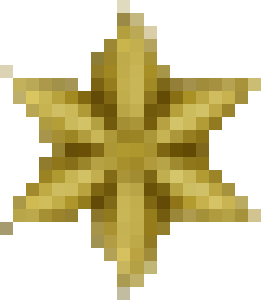 © Copyright 2019 Aquarius. All rights reserved.
Other Content by

Aquarius
Book / Religion and Spirituality
Book / Religion and Spirituality
Book / Religion and Spirituality