What Does Total Surrender To God Mean?
Chapter 52 (v.1) - Help Me To Believe
Help Me To Believe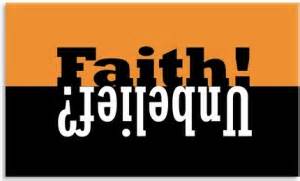 O Holy Trinity,
Great Spirit, Father/Mother Creator,
And Your only born Son/Daughter,
The Spirit of the Universal Christ,
Light of all lights and Sun of all Suns,
Please hear my prayer.
I so very much want to believe in You and trust.
Although I know that Your love and mercy are
Endless and as deep as the deepest ocean of our world,
And that Your forgiveness and understanding
For the trials and tribulations
Of all human hearts is very real,
But still I doubt.

Through an ever increasing understanding
Of the mysteries of my own existence and Yours,
And my relationship with You,
Help me to overcome every last trace of my unbelief.
Let my perceptions no longer be based on
Mere surface words, but a deep inner knowingness
Of the hidden meanings behind the texts of
The sacred teachings of our world.
And assist every one of Your children of the Earth
To grasp Your wisdom and truth,
The way many did in past lifetimes,
When this kind of consciousness was known as gnosis.
Help all of us to enter into this state.

The spiritual rebirth our race has for so long been waiting for,
Is dawning at last and ever more of us realise
That it was You and Your helpers,
The Angels and Masters of the spirit world, our true home,
Supported by their assistants, who has lovingly guided
Each one of us through the dark night
Of thinking that we are struggling on our own
In earthly life.

I thank you for allowing me to know that this happened
For a wise higher reason, the same as everything else
That ever takes place in our world.
The dark night is necessary for every human being
Because it teaches us how to appreciate the joy
Of reconnecting and consciously being one again
With You and all life, when it eventually comes about.
That's why all human beings first have to lose the awareness
Of their inner connection with You,
Although in truth nothing will ever be able to take it away.
At some stage of their development, all human beings
Have to work their way through the narrow tunnel
Of thinking that they are on their own.

Now that the Age of Aquarius is with us
And having become aware of my true nature again,
I rejoice that Your total and unconditional love
Is bringing us and our world a renewed understanding
Of Your eternal wisdom and truth,
So that ever more of us are consciously gaining
Access to the healing rays of the Universal Christ,
To do their share of bringing about
The rebirth of every soul and that of our world.

With all my heart and soul I beg of You and the Angels
That any lack of faith in You in all human hearts
Should be replaced by a deep inner awareness
Of Your Divine presence in everything that is
And therefore also in my companions and me.
Hand in hand with You and the Angels,
Each on their own and all of us together
Are walking back home into the
Conscious awareness of our true nature
And oneness with You.

Great White Spirit, Father/Mother of all life,
As surely as every night is followed by a new day,
Now that the darkest hour of humankind's spirit and soul
Has almost run its course and is reaching its natural end,
May the radiance of Your Light reign supreme,
For ever and ever.

Amen

Recommended Reading:
•'All About Faith'
•'Losing And Finding Faith'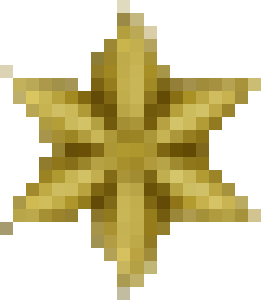 © Copyright 2019 Aquarius. All rights reserved.
Other Content by

Aquarius
Book / Religion and Spirituality
Book / Religion and Spirituality
Book / Religion and Spirituality