Little Miss Perfect.
Chapter 1 (v.1)
sorry - but it is such a Nicholas face!! the cheeky raised eyebrow yet everything completley serious!!!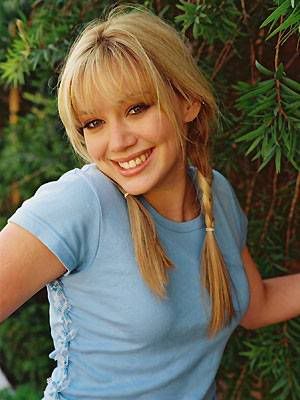 Just reminds me of Rachael!!!
\\
/
The stinking hot class room was over crowded with teenagers; they were all sweating profusely. The once bright yellow walls were exerting heat from everywhere, the old fans doing nothing whatsoever – except for making an annoying clicking sound every time it turned – to cool down the stuffy room. Standing at the front was an elderly women – who should have retired years ago – trying to get her classes attention but the students were too hot to even notice, save one.
>
>
Rachael Green.
>
>
Sitting up the front with her eyes focused solely on what the teacher had written on the dirty blackboard. Her hair was done up in a simple ponytail, nothing special. Her uniform was worn correctly, nothing remotely out of place despite the heat. She was frantically copying notes into her notebook before the teacher would rub them out.
>
>
Rachael was one of the poorer people to come to Georgia-Hills public school, but that didn't bother her at all. No – Rachael wanted to go to university, get a degree and then get a good paying job. All she had to do was succeed in her studies – something her class deemed unworthy of their time.
>
>
The annoying click had started up again, the sticky heat not helping wither patients. Rachael couldn't wait to get out of school, regardless of how badly she wanted to get good grades. Wiping her forehead with the back of her hand she wrote the last word. Putting her head down on the desk she tried to drown out the other student's voices, but she had no such luck.
>
>
"Mrs. Watson?" A girl called out from the back row, her voice straining to be heard above the rest.
>
>
"Yes Cecilia." Mrs. Watson replied her voice was as kind as usual.
>
>
"Can we just go to the library? I mean, it has air conditioning and we are really hot." Cecilia whined, getting the attention of all that was around her. The class cheered and looked up at Mrs. Watson with pleading expressions.
>
>
"I suppose so." Was all it took for a stampede of student to rush out the door, grabbing their bags on the way. All except one, Rachael, she took her sweet time. She waited until the last person went out the door until she got her bag and left.
>
>
Walking out of the class room, her bag digging into her shoulders, she headed towards the library.
>
>
Dreading going home she walked past the toilets the smell of smokes filled her nostrils, reminding her distinctly of her house, she held her breath. Smoking is disgusting! She thought as she finally walked into the library.
>
>
The buzzing sound of the air-conditioning drowned out much of the quiet conversations that were being had in the corners of the library or behind bookshelves. The library was about the same size of a classroom and the same chipped and faded yellow. Indeed it was much cooler then outside, but not by much. The air conditioning was old and needed repairing; it had ever since Rachael came to this school in year seven.
>
>
There were two different classes in the library, her class and the year above her. Rachael was in year eleven the other class was a year twelve trouble class – they even had specialised teachers.
>
>
Rachael did not to be fraternizing with those sorts of people but it seemed that she had to as the two classes had joined together, despite being in different year groups.
>
>
Rachael looked around again, to her dismay there was no seats left – well that was a lie; there was a seat next to Nicholas Lemmington. infamous senior; he was known for many things – like smoking in the bathrooms, selling drugs, beating up some kid who made fun of him last year, and for skipping school at every chance he could get.
>
>
Rachael grudgingly shuffled her feet to where he was sitting. Slamming her books on the desk as loudly as she could she sat next to him in a huff.
>
>
Some girls were watching with amusement painted all over their faces – the nerd girl sitting next to him – giggling every now and then going back to their conversations when he looked their way.
>
>
"Why, hello there." Said a stunned Nicholas, he was used to being alone.
>
>
"Hi." Rachael grunted out, not wanting to talk to him anymore she tried to open her bag. Yanking and pulling at the stubborn zipper, yet it still would not open. Rachael could sense his eyes on her but she continued to try.
>
>
After pulling on the zipper for about three minutes she finally gave up, kicking the stubborn bag with her toe. Today was not her day, but at least it was near the end.
>
>
"So what's your name?" He asked casually, his voice deep yet soft.
>
>
"Rachael." She replied brusquely. Her voice cold and not at all inviting yet he smiled and lifted one eyebrow at her. She decided now would be a good time for her bag to open so that she could read, but it wouldn't budge.
>
>
"Nice to meet you, Rachael." He said mockingly, his eyes full of laughter at his own private joke. With one last yank her zipper opened revealing her book.
>
>
"You like Daphne duMaurier?" He asks, looking at the old blue book in her hands.
>
>
Rachael lifted one eyebrow up at him. "No, I absolutely hate her book's that's why I am reading them." She stated, sarcasm dripping off every word. She couldn't wait until this period was over, then she could go to work and get away from school.
>
>
Nicholas smirked, letting the comment slide, his dark eyes glinting mischievously.
>
>
"Do you have a boyfriend?" He asked nonchalantly. Rachael was saved answering that question as the bell went. She had never been happier to hear those two unpleasant beeps. Shoving the book she tried so hard to get just moments ago back into her bag.
>
>
Jumping up she practically flew out the library door.
© Copyright 2017 HottieshawtyKathryn. All rights reserved.
Other Content by

HottieshawtyKathryn