Chapter 5 (v.1) - Moses and the Promised Land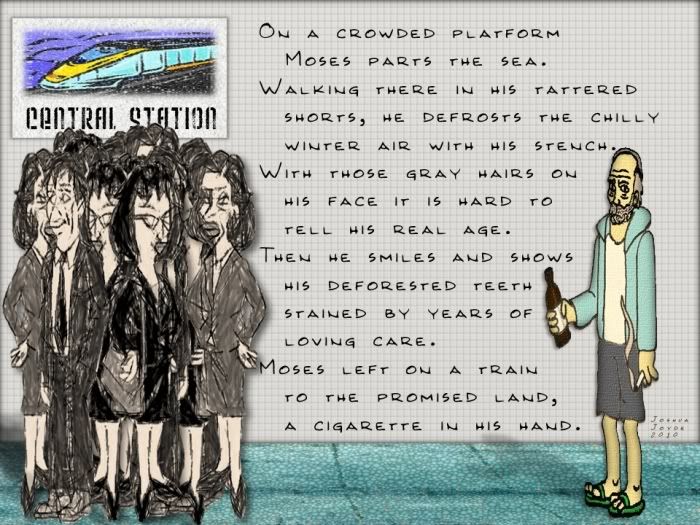 Moses and the Promised Land
On a crowded platform Moses parts the sea.
Walking there in his tattered shorts, he defrosts the chilly winter air with his stench.
With those gray hairs on his face it is hard to tell his real age.
Then he smiles and shows his deforested teeth stained by years of loving care.
Moses left on a train to the promised land, a cigarette in his hand.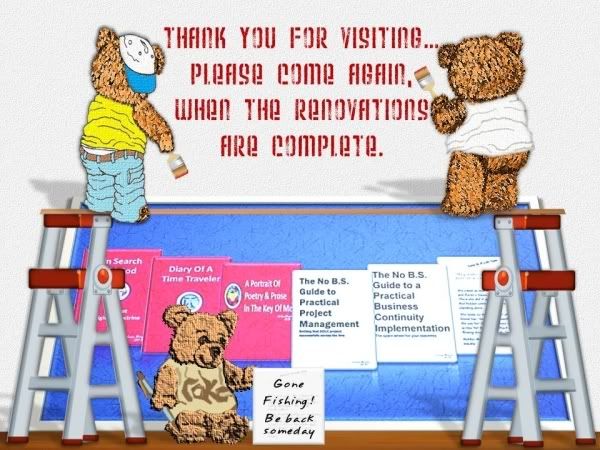 © Copyright 2020 joshua boyde. All rights reserved.
Other Content by

joshua boyde
Book / Action and Adventure