Big Things Come in Small Packages
Chapter 1 (v.1) - The Arrival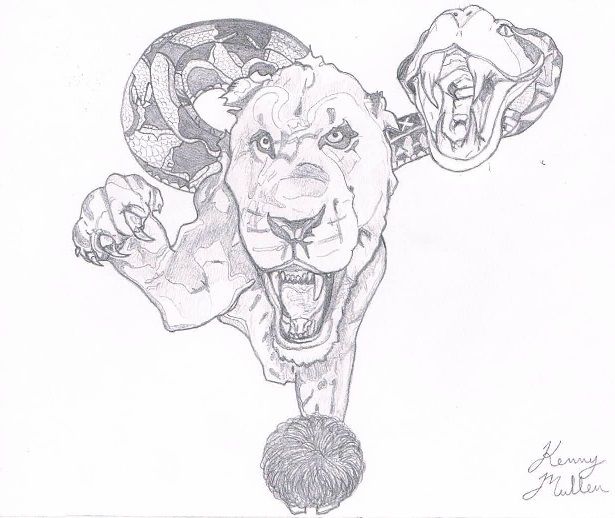 Dedication
Upon publication, I dedicate this book, first, to my father (Pops) who helped more than anyone else to make me the man I am today and who deserves most to see it finished and to witness at least some life accomplishment.
And second, to Stephen King, for without him this book never could or would have been written. His many books I've read, filled with notes that I've gladly listened to, have helped me to fuel the written and proverbial flame inside me.
Contents:
-----------------
Part One
Prologue
Chapter I- The Arrival
Chapter II- Tail Between my Legs
Chapter III- One Magical Evening
Chapter IV- What's in a Name
Chapter V- The Happening
Chapter VI- The Awakening
Chapter VII- Stairway to Heaven
Chapter VIII- The Scent/ The Church
Chapter IX- The Massacre/ Feeding Time
Chapter X- The Vision/ The Beast's Lair
Chapter XI- Eye of Eagle Rock
Chapter XII- The Lone Survivor
Chapter XIII- The Flashback/ The Dream
Chapter XIV- Hunter, Lord of the Flies
Chapter XV- Eagle Rock Memorial
Chapter XVI- The Canyon Community
Chapter XVII- Hunter Loses It/ Deputy Jenkins on the Case
Chapter XVIII- Hunter in Arms/ Cindy Cries Wolf
Chapter XIX- Poor Cindy Lou/ Policework
Chapter XX- When One Door Closes, Another Opens in its Place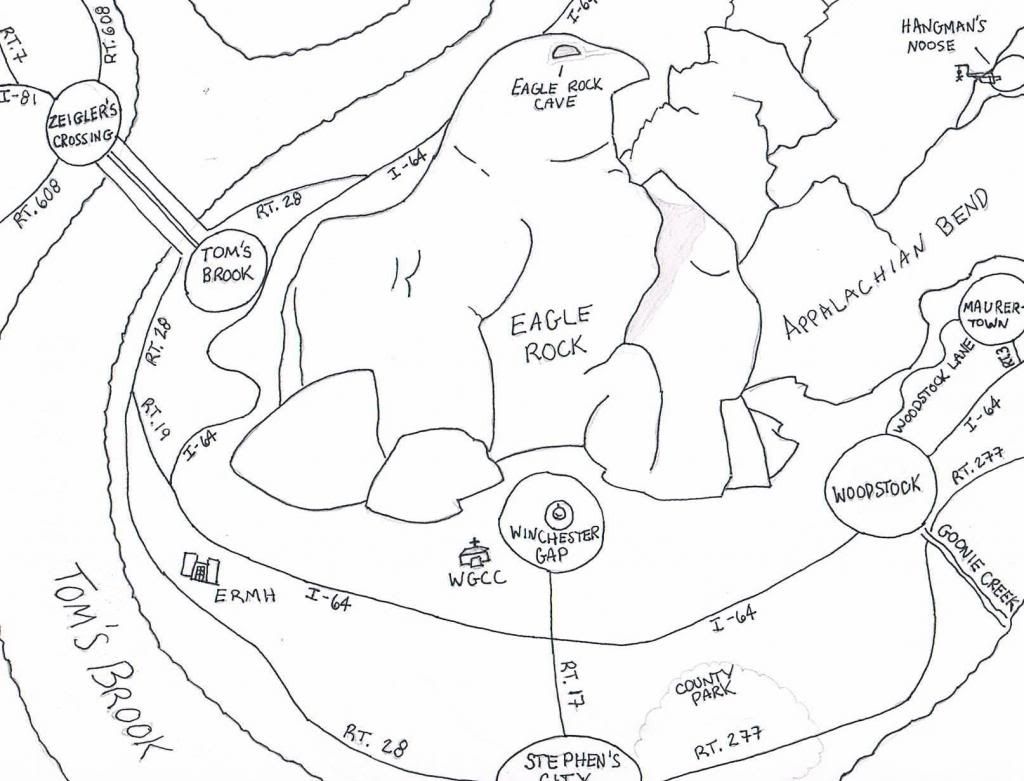 PART ONE:
Fuzzy Wuzzy Wasn't Fuzzy, Was He?
What song the syrens sang, or what name Achilles assumed when he did himself among women, although puzzling questions, are not beyond ALL conjecture.
-Sir Thomas Browne-
Wanderers in that happy valley,
Through two luminous windows, saw
Spirits moving musically
To a lute's well-tuned law,
Round about a throne, where sitting,
Porphyrogene!
In state his glory well befitting,
The ruler of the realm was seen,
-The Haunted Palace-
Thou shalt not suffer a witch to live. -Exodus 22:18-
Prologue:
Our story takes us on the journey of a magical, little creature. Not his entire journey, start to finish, for I do not know it. I can only tell you starting from when our paths crossed, until the day they uncrossed.
I wish I could tell his tale in it's entirety, for it must be a remarkable and breathtaking story. Alas, this creature is unable to speak. Mute. He never attempted to communicate to me in our time together, at least. If he could speak, then he simply refused to do so. We were together six weeks. That's forty-two days. Relatively speaking, not a short amount of time. But for him, it's not even a drop in the bucket.
That is not to say that he was completely inaudible though, by any means. He had a wide range of chirps, grunts, moans and a really annoying squeal he was able to bellow, if the situation was right.
Not too big, it, or he (hell it might be the only one of it's kind left), probably weighing in at less than a pound. Only about six inches tall, with stumpy, little legs attached to tiny, little feet. You'd almost expect to see the feet dressed in small sneakers, but they were bare; pretty plain, really. Not looking much like feet at all. His body's completely covered in dark, almost black, fur with no visible eyes or facial features. Sort of like a little walking puffball. Pretty darn cute, even. But I'd hate to get on his bad side. I've seen what that little bastard can do!
Chapter I: The Arrival
I remember the day I stumbled upon the creature, almost as if it were today. It's funny, it felt as if we were two magnets, being invisibly drawn together. Possibly destined to be, but perhaps only dumb luck.
I was working in Winchester Gap, right outside my hometown of Stephens City, tired as usual from laying block all week long. It was Friday, almost twelve o'clock, and I couldn't wait for lunch. It was finally approaching. I was starving, per usual.
So as the last grains of sand dropped form the hourglass of "the Man's" time (little did I know, for the last time) I hurried down the scaffolding, snatched up my lunch-pail, and headed for my car. I could already taste the sandwich and the smoke I was about to indulge in.
As fate would have it, however, walking through the parking lot toward the car, I heard an odd noise. So odd in fact, my head snapped towards it as if an invisible giant had bitch-slapped me across the universe. Standing disbelievingly for a moment, I had to force myself to advance and then approach the eerie noise.
Coming from inside the woods edging the parking lot was a rustling and a funny (but almost creepy) squealing sound, unbeknownst to human ears. It did not sound dangerous, but for some strange reason I was apprehensive about entering the woods and seeing what I would find.
I tell you now that what I found was nothing near what I expected. I approached extremely cautiously. I'm sure if anyone else would have saw me, it would have deserved a laugh. I picture Elmer Fudd stalking Bugs Bunny.
As I carefully made my way through the woods towards the noise, a miniature nature show was in progress on the path in front of me. I could see this granddaddy copperhead striking and hissing at this fuzzy... at first I thought rabbit, or some other rodent. It's fur was a dark grey, almost black, and really puffy. Think... Furbie. But this was no Furbie, my friends.
That copperhead didn't even know what hit it.
The viper struck out one last time, fangs outstretched, and when it hit the creature, a strange, wonderfully scary, out-of-this-world thing, happened. I wasn't at the best angle, so I was robbed of the best view. But the second the viper's mouth landed on the creature, I heard a funny sucking sound. The next second, the snake was gone.
The best way I could describe it, is a child slurping up a single strand of spaghetti. Just a quick slurp, and then gone.
There wasn't a single drop of blood, nor single scale, or any other remainder, that the serpent had even existed.
As I realized, a strange feeling of disbelief entered my mind, not wanting to grasp a hold of what I had just beared witness to. Then a sudden uneasiness draped over me, as a splitting headache entered my skull and settled in that annoying spot, right between the eyes. For a second, I thought I would hurl. Then slowly, the queaziness started to pass.
As it did, I started to question my own sanity. So I took my pack of Marlboro's from my breast pocket, flipped the top, then stared into the pack for a couple of seconds; deciding.
Then I removed the two joints, hiding within, snapped them between my fingers and let them fall to the ground. I lifted my right foot and ground them into the dirt with the sole of my work-boot.
Unknowing what to do next, I just stood there stupidly. Hoping the moment would just pass. Somehow, just magically resolve itself back to normality.
In the instant before I was starting to panic, I thought it was about to leave, then it turned and started hopping right in the direction that I was standing.
Every hop the creature took toward me, my heart shuddered and rose that much higher in my throat. I started to gag and for a second I thought I was going to vomit it out onto the path in front of me (to lay next to the two fallen soldiers that lay buried in their shallow graves), still beating away.
Pure fear swept over me and it seemed silly as I was realizing how terrified this tiny, adorable creature had made me. Then I remembered the snake, and the feeling resurfaced as strong as ever.
I suddenly was aware of the unsteadiness of my legs and I thought I was going to faint. It took everything I had to steady myself and regain composure. Then, I looked down and it was right in front of my feet, looking cute-as-the-Dickens. It was tough to resist the urge to reach down and pat it on the top of it's head, or pick it up even.
I was extremely nervous (you couldn't have driven a pin up my ass with a sledgehammer) to say the least. I was very close to filling my drawers to the brim; with shit.
Then, unexpectedly, the creature appeared to be looking up at me. It emitted a soft cooing sound that was both pleasant, and sort of relaxing.
Lastly, I remember thinking to myself, 'This thing is dangerous. What ever you do, do not pick it up.'
Then without realizing, or any chance to stop myself, I found myself bending over and picking it up. For a moment, I was just staring into where it's face and eyes should be, with utmost admiration; for some reason. Then I lifted it up and allowed it to perch itself atop my head.
I remember thinking on the way to the car, 'This is not good. Not good at all. I've seen Gremlins, I remember what happened to that guy!'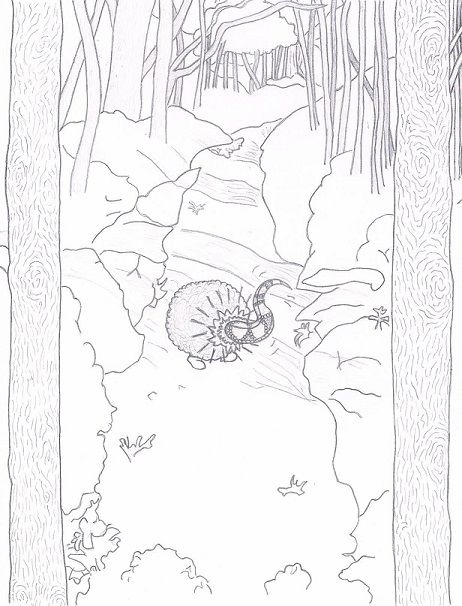 © Copyright 2017 Km2. All rights reserved.