I Hate You Right?...Then How In The World Am I Pregnant With You Child??
Chapter 2 (v.1) - Chapter 1
My day started out basicly the same way, I got up picked out clothes, took a shower, and then got dressed. After that i went down stairs to eat some breakfast and drive to school. I'd meet my three bestfriends there...Payton,Tara, and Connor, the wost part is I'm going to be stuck seing Andrew Jacobs king of the man-whore jerks...man did he love to make me mad. But hey it was fun making him mad aswell. I pulled into my school's parking lot to see my friends standing together waiting for me. "Hey Guys" I said when I reached them. "Hey Lish" Payton replied with a smlie. Payton has been my bestfriend sense we were babies, are parents traveled togther, but hers stopped after they had her. Mine on the other hand still travel, which means I have the house to myself alot...I dont mind though, I kinda like it that way. I turned my head and I saw Andrew walking towards me...great what does he want.
"Hey Princess..hows it going" He said with a smirk. "Leave me alone Asshole" I replied "Well that isnt very nice now is it?" Andrew said still with that smirk of his "Shut Up Andrew!" I yelled "Jeez princess, wake up on the wrong side of the bed thing morning?" Andrew said "What do u care, don't u have a girl to go sleep with or something?" I said "No thats for after school actually..." Andrew said with a smile. "ugh whatever" I said turning back to my friends and walking into the school. "Can u belive him?" I said getting angry "Actually yeah...I think he likes u Lish" Payton said "Pay please we hate eachother there no likeness there" I said "Whatever u say" Payton said "Shes right u kno Lisha" Tara said "Oh no not u too Tar?" I said shaking my head. "Its true though there something there between u two" Tara said "Yeah I know..its hate" I said. "Mhm suree" Payton and Tara said together "Your on my side right Connor?" I asked "Yeah, u too deffinitly hate each other" Connor said "Thank you" I said with a smile "Ugh u just have to side with her right?" Payton said "Yeah cuz u have Tara so its only fair..plus I do agree, why would they like eachother?" Connor said "Ugh your such a guy, you dont know when to people pretend to hate eachother but really like eachother" Payton said "Yeah" Tara agreed "No wrong we really do hate eachother" I said "Whatever see u guys at lunch" Payton said as her and Tara walked to there first class.
I hugged Connor and walked past him to Science class. Damn, I forgot Andrews in this class...but worse then that hes my lab partner. I looked over and I saw him talking to some cheerleader..figures. I walked over without making eyecontact with him, and took my seat. I turned as far away from him as a possibity could, as he was about to say something to me the bell rang and the girl went to her seat glaring at me. Jeez what did I do? Man that gets me mad, what does she want to trade seats with me? Sure whatever to get me away from him. That class went by really slowly. But soon enough the day was half-way over and It was time for lunch. I scanned the room for my friends, I spotting then at a table and went to go sit down. "Hey Lisha, your going to come to my party tonight right?" Tara asked "Parents out for the night?" I asked "Hell Yeah, The whole school is going to be there...you have to come" Tara said "Fine I'll come, Payton can u come over my house after school so we can pick out outfits?" I said "Yeah sure Lish i'll call go call and tell my parents after lunch" Payton said "Alright awsome" I said with a smile. After that the bell rang and signaled that it was time to go back to gay classes. After school ended I speed walked to my locker to put my stuff away and get my jacket to meet up with Payton and to avoide Andrew. In about 5 minutes I was leaning on my car waiting for Payton. After waiting about 2 more minutes she was standing in font on me, waiting for me to unlock the car.
After we got in my car the drive was pretty quiet, then we pulled up to my house. We walked into my house and went straight upstairs to my room. "Alright Pay..what did u want to wear?" I asked "Well I like the purple dress in your closet.." Payton replied "Oh alright then..wear that" I said "You sure?" Payton asked "Yeah Payton" I replied with a smile. "Alright..what are you going to wear?" Payton asked "Well I was thinking the greenish black dress I have" I said "Yeah that would be awsome" Payton said "Alright thats what im wearing then" I said with a smile. "Ok what do u wanna do first get dressed or make-up?" Payton asked "Well I think I'm going to take a shower first" I said "Oh alright, do u mind if I take one after you?" Payton said "No u can" I replied. I walked into the bathroom and took a quick shower. After I got out I went to go get my dress out of my closet, while Payton went to go take a shower. I got dressed, curled my hair, then put on some eyeliner,eye shadow,mascara, and lipgloss. Then I waited about 5 minutes for Payton to be ready. After we were both ready we headed down my stairs to my car. I pulled out of my drive-way and shortly after we arrived at Tara's house.
When we got out of the car I noticed no one was here yet, so Payton and I decided to go inside and see if Tara needed help with anything. "Hey Tar, you need help?" I asked when we saw her. "Yeah can u two finish setting up in here while I get more food from down stairs?" Tara asked "Yeah sure Tar" I replied. "Thanks" Tara said as she walked down stairs. Me and Payton finished setting everything up and it looked awsome. Now we'll just have to wait and see what the guests think.
~~~~~~~
- Alisha's Dress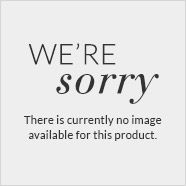 - Payton's Dress
- Tara's Dress
- Dana's Dress
© Copyright 2017 MandyBaby145. All rights reserved.
Other Content by

MandyBaby145