A Savior in a foreign place character pictures
I always see people who put these up amd wanted to do one myself and i NEEDED people to see how i picture Ali and Ben. lol Enjoy, thank you ms Sierra Mackenzie for the picture for Ali.
So I have been working my ass off to try and get these pictures up this is my newest attempt. if you stop by and look at this, please leave me a message saying whether or not you can see them now.
Ali Hudson
I found this on Sierra Mackenzie's page, and would have a better quality pic if someone would give up the identity ;D lol
Jake Hudson
Im not sure who this is, i just found the pic and thoguht it worked.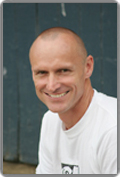 Ben Dupree
The second I started the novel, i knew this had to be Ben, I dont care about all of the objections i get because of it lol Just enjoy the awesomeness of mr. Bethune lol.
Peter Berst
Never got a mental picture of him so i jsut put this one up, got any other suggestions?
© Copyright 2017 City Of Evil . All rights reserved.
More

Romance Miscellaneous
Other Content by

City Of Evil
Short Story / True Confessions
Poem / Editorial and Opinion