A GIRL AND HER GRANDMOTHER'S ROSARY.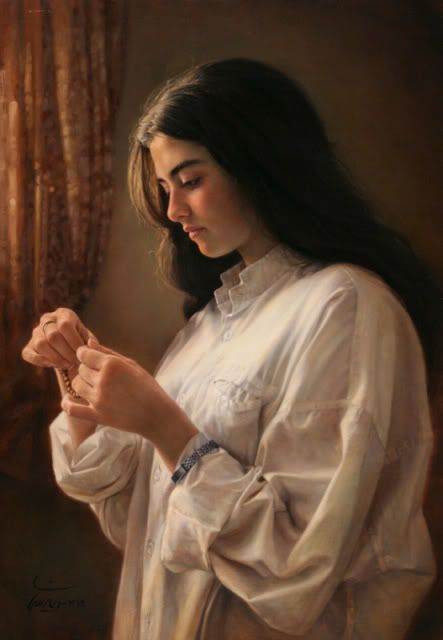 Looking down at the rosary,
She wondered how many prayers were
Pressed into her grandmother's beads,
How many times her grandmother's
Fingers had smooth the woodenness
To this fine shine. Had she herself
Been included amongst the prayers,
Had her name been mentioned in the
Bidding words, she mused, rubbing her
Own fingers where her grandmother's
Arthritic fingers had moved at
An awkward pace. She rubbed her own
Innocent prayers in whispered words
Into the smoothed wood; sensed the place
The other fingers moved and had
Their say; she paused and reflected;
This was the time for her to move
Her fingers on and feel and pray.
© Copyright 2018 dadio. All rights reserved.