If It Kills Me---Pictures!!!
Pictures!!!! Here are some pictures of characters in If It Kills Me!
HEY!!! Soooo....PICTURES! I don't have every character or every place yet! But if you have an recommendations for any characters I'm missing, or even people you think would be a better fit, just lemme know! Don't be afraid! I don't bite...unless you're filled with sugar...then I might bite. ")
FIRST UP! Naomi Clark!!!!
If you were wondering, it's Evangeline Lily. She's gorgeous (Noooo, I'm not jealous at all lol). And her eyes, if you've noticed, are green and hazel, just like I said Naomi's were! This was just a happy coincidence though. I didn't plan this!
SECOND UP! Scarlett Westen!!!!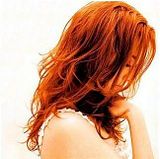 I LOVE Kelly Sweet's hair in this last picture! It's kinda how I picture Scarlett's hair than in any other picture! Kelly Sweet's eyes are brown though, not green like Scarlett's eyes are, but I'm letting it slide. Just know, Scarlett's eyes are green.
THIRD UP! PRISCILLA KANE!!!
Now, I LOVE Amanda Seyfried and it has been REALLY hard to find someone who looks like Priscilla does to me. Seyfried is as close as it comes. But I describe Priscilla with wide doe eyes (like Emma from Glee, if you watch that show), and hair so blonde that it's platinum and hopelessly straight. And she has full bangs. So, there are obvious dissimilarities (is that a word?) between Seyfried and 'Priscilla' but she's the closest I've come. So if you have any better suggestions lemme know!
FOURTH UP!!! Cooper Davis!!!
Okay, so a lot of people weren't happy with my choice of Matthew Fox for Cooper. And I am nothing if not accommodating. So I looked around and tried to find a better fit. This is Eduardo Verastegui. He has the whole tall, dark, and handsome thing down. I picture Eli's eyes a little darker, and his hair more like the 1st and 4th pictures, and you know, not Mexican, but Eduardo such a hottie, and I think he might be a better fit.
What number am I on now? Five! FIFTH UP! Johnathan Clark! (Naomi's father)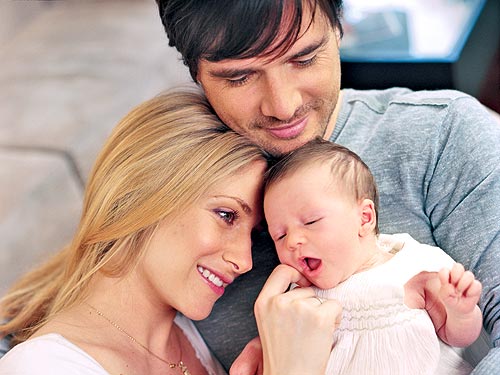 Okay. Admit it. Naomi's dad is a hottie, right? He's Mattew Settle and Rufus from Gossip Girl. I love the last picture because...don't they look so happy? Ever since I got engaged pictures of domestic bliss have made me happy! So, I just found this picture and decided that it's a family picture of Noami's parents and her as a baby. So cute, right? I know it makes no sense since Naomi's mother died during childbirth, but whatever. Shut up bitches. Let me have my dream.")
NEXT! Professor Tabitha Childs!!!
Name: Rochelle Aytes.
Me: Still not jealous of her gorgeousness.
Me: Still Lying my ass off. ")
SIXTH! Or...Ahh, screw it, I'm not numbering them anymore.
Adam Sitomer!!!
Emile Hirsch. What can I say about this Godsend? He's such a cutie and he looks like SO much fun when he smiles, doesn't he? That how I always picture Adam, as this happy, smiley, goofy guy. Trust me, I could've found some HOT (shirtless and wet) pictures of Emile, but the point was to show how he represents Adam. Btw, Adam's hair is brown, but in the last picture it looks black. I know. Get over it and try not to salivate over Emile lol. Admit it, don't you kinda want to give him a hug?
Next issss Professor Johns!
Okay, you want to lick him, don't you? For our unlovable Professor Johns, I've chosen David Beckham, aka, the only reason to watch soccer. When Professor Johns looks like this, it makes it kind of hard to hate him right?
Next up we have our Italian Stallion Giacomo!
Isn't he a cutie? This is Trent Ford. Maybe he's really Italian. Maybe not. Either way, he looks so good, does it really matter?
Okay that's all I have for now! I still need a Eleanor Windsor (Naomi's grandmother) and if I ever bring back Nadia (Yea, you hardly remember her, right? lol) I might need a picture for her. I still have characters yet to be introduced and some that I have introduced but it isn't important for pictures as of yet. Such as the other mentioned professors and the cops that Cooper has come into contact with. I'll put some up when they're needed and let you guys know but if you have any suggestions again LET ME KNOOOW!
I hope I didn't ruin any of your images of these characters! Feel free to imagine them however you want if this just doesn't do it for you. I, for one, will be picturing all these guys as naked as possible.
")
© Copyright 2017 Euphoria Applegate. All rights reserved.
Other Content by

Euphoria Applegate