"Every angelic word that once was spoken, was now being poured from chapped lips, and sketched with death."
With his wife, Skye Revera, on her death bed, Jerick had no choice but to allow her life to slip through the cracks, and be guided within Death's grasp.
Just a short story that I wrote on a whim. It's kinda sappy, but it's short, and I was in the mood to write a heart-breaking story. It's what I do best. Anyway, enjoy.
"Jerick, plea-"
"No."
"Please…"
"I fucking said no, Skye!" He suddenly burst out; jaw clenching, and hands balling into fists at his sides. Those baby blues of his were now glistening underneath the bright lights that made up the hospital ceiling. He was visibly shaking. Defeated. Broken. Was this what he looked like when his world was crashing down around him? When he was losing everything; everything he never wished to let go of?
Sucking in a deep breath, Skye pushed herself up into a sitting position; a wince crossing those pale features of hers, before her back rested against the propped up pillows behind her. Silence filled the air between them, and the tension within the atmosphere was suffocating enough as is.
"I can't…" She choked out through the dryness in her throat; her tongue flicking out over her chapped lips, before continuing. "I can't... live like… this."
"I'm not doing it."
A frown soon appeared on those lips of hers; which were a light lavender color. "You have to."
Jerick gave her a long, emotionless stare; torn between the two choices before him. Let his love suffer, or allow her the peace she deserved without the pain that consumed her lithe body? With a heavy sigh, he ran a hand through those soft, chocolate-colored locks of his; gripping the strands gently on the top of his head.
"Please…" Skye whispered; staring at him intently. Tears began to fall from her eyes; now sliding down her cheeks, and dripping onto the thin white blanket that covered her. "For me…"
"I don't-" He spoke; eyes closing, and a breath being taken in before he continued with his words. "I don't want to lose you. I can't...imagine life without you."
Reaching forward carefully, Skye grasped one of his hands; her fingers entwining around his with a light squeeze. It was all her weak body could manage, but it was there. Noticeable around his much larger hand. "I will always be here, Jerick. Maybe not physically, but spiritually."
"Don't get all metaphorical on me, Skye. Please," Jerick mumbled; his own tears now spilling from his eyes. His chest felt heavy; as if someone were sitting on it. "This isn't easy for me."
"Do you think it is for me?" She questioned. Her words were followed by a small cough, which she hid behind her free hand. "The pain…" Skye added, after the minuscule coughing fit had stopped fully. "It's… unbearable most nights. I don't have… much time… and I need… you to sign the papers." Her gaze flickered towards the stack of papers that Dr. Thiye had left for them, before exiting the room. "For me, Jerick."
His own eyes took in the sight of those papers. They held her fate with every obsidian word written on the snow-white paper. To intubate, or to let her heart die out on it's own. To save her life, or simply let it slip through the cracks of the universe.
This decision... it was hard. His mind was torn; his thoughts darting this way, and that way within the confines of his skull. It tore him apart from the inside, out; visibly seen by the scuff that covered his face, and his puffy, red eyes that have shed more tears in the past couple months, than they have in the first twenty seven years of his life. He's lost a lot of weight. He's heard the lecture from both his sister, and father with their unannounced visits.
And each time they came, his father's words only rang louder inside of his ears.
"It's time, son. She's fading, and it's time to let her go."
With a heavy sigh, Jerick turned her attention back onto his wife. All the moments they shared. The laughs, the arguments, the fights; they all came rushing back to him like a movie screen splayed out before his very eyes. It broke his heart seeing her in such a state. Her once luscious brunette hair was now dull, and stringy to the touch. Those cerulean eyes of hers lacked the life they contained a year ago, and were less noticeable due to the lithe body that was hidden beneath the hospital blanket. Yet, her weight loss was proved by her sunken cheeks, and sullen eyes. She was pale, and cold to the touch. Every angelic word that once was spoken, was now being poured from chapped lips, and sketched with death.
This was what death looked like.
And Skye Revera was pure proof of it.
The cancer hac spread. It grasped her body, and took full control over it the moment it had become noticeable only four months ago. A tumor was the demon, and her body was it's haven.
"Fine," Jerick murmured; the word being forced out into the air, and hardly audible due to how low his voice had gotten. "I'll sign the papers. I'll do it."
With those words, Skye couldn't help but give her husband a weak smile. Death was something she never thought about. It also wasn't something she feared. It's become clear that the more dangerous, and aggressive this cancer got, the less time she had. It was coming sooner, or later. Unfortunately, sooner it was.
"Thank you."
It was all she could say before Jerick leaned down; that tall, 6'2" frame of his leaning over the bed, as his free hand gently grasped her chin between his forefinger and thumb. With a tender kiss to her lips, he leaned his forehead against hers; their breaths mingling as one.
"I love you, Skye," Jerick murmured softly; eyes closed, and heart breaking with the words. "I will always love you. You're my one in a million, baby."
"I know," she whispered; relaxing into the bed. His words were all she needed to hear. "I love you, too."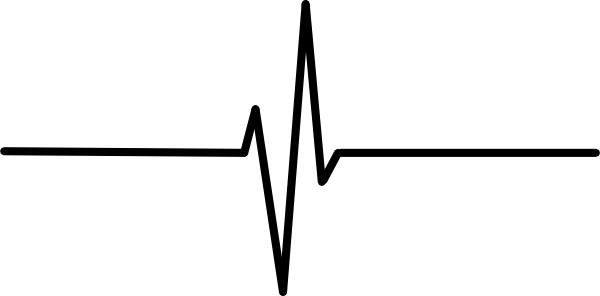 Two nights later, around midnight, her heart stopped beating.
Her last breath had been taken into her lungs.
At 12:02am, Skye Revera slipped from life's grasp, and was pulled into death.
Jerick sat by her side; his hand grasping hers within a firm hold as the that loud, dragged out sound of Death screamed from the machine on the opposite side.
It was proof that she was gone; that her heart was no longer beating inside of her chest.
Her voice was now just a memory.
Her lips against his were tattooed among his own.
Her beautiful smile was engraved within his mind.
She was his one-in-a-million, and no one would amount to the passion they shared, nor the love that surrounded the two of them.
All written work is copyrighted under the pen name 'Ever A. Darling'. If such action is taken in stealing this story, there will be consequences. Think before acting.
© CopyrightEverAfterDarlingAll Rights Reserved
© Copyright 2019 Ever A. Darling. All rights reserved.
Other Content by

Ever A. Darling
Short Story / Action and Adventure