This house is like a cave
A woman finds her man and her new home in one go.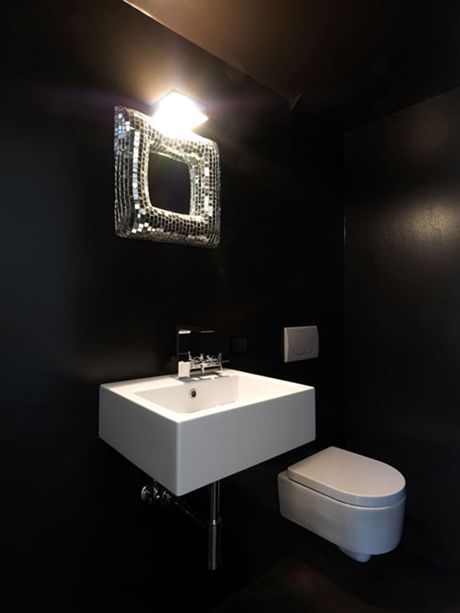 THIS HOUSE IS LIKE A CAVE
Lorraine had convinced herself after her last romantic debacle that she had no desire to get involved with anyone else. After her ex had moved out, she cleared out anything that reminded her of him. She then made a huge effort to get another flat. It wasn't as easy as she had previously thought. The prices of dwellings had shot up in the few years since she had begun renting her place. Every evening after work, she surfed the web in hopes of finding a new home soon. Lorraine was very hard working and dedicated her life to her job. She worked for a jewellery firm that made affordable stuff for the less moneyed. The business was doing very well and she was happy, but at the time of her break up, she just wanted to get away and start all over anew. Lorraine's sister, Maria, tried helping her, "Have you seen there are some quite decent flats going out in the suburbs?"
"Why on earth should I want to go out to a suburb to live? It would take me too long to get into work. No thanks, but I'm doing my best to get somewhere nearer to where I work."
"Don't blame me if takes you ages to find somewhere halfway decent. It'll no doubt need a lot of doing up before you can actually move in. You know how people in rented accommodation leave the properties."
"I don't leave places in bad condition - ever. My problem is the money I spend getting them habitable. Well, I'll continue looking and eventually I hope to find what I really like," Lorraine said to Maria.
Lorraine wasn't short of money. She was at forty years old quite flush, simply because she had never married and her partners had paid their way. So there she was, back on the internet every evening in her search for a new place to live.
Edgar was a man whose life revolved around himself entirely. His relationships with women always ended up with their being utterly bored with him, and he was never able to understand that. He lived in a house large enough to hold all his possessions and some furniture. The house was decorated in the way that was entirely male. No woman had ever been able to convince him that living in a house of dark colours was attractive. Edgar was pleased that his home was his, and he didn't have to worry about what a woman might think of his rather dramatic colour scheme. His mother was getting desperate with him, and never let up on how he should get a permanent partner, and if remotely possible, eventually get married. Edgar was fifty and had a good position in a department store. He was one of the directors and enjoyed a good salary with plenty of perks. Several evenings he went out for drinks with his two best friends, Norman and Hudson. They were all of a type: middle-aged and single, without a hope of finding a wife, but making out they led perfect lives. They all lived in houses done out as they wished, and had a help to maintain their homes in optimum condition. It would have been hard to find dirt or dust anywhere in their homes.
Lorraine was still in need of a new place to live, and in the end she followed Maria's advice and went out to see some properties in the leafy suburbs. After London, the traffic wasn't so noisy and there was less of it. There were several possibilities and as she arrived at the estate agent's, Lorraine felt more positive. Although it was Saturday morning, it seemed quiet to her after the mad rush of the working days.
"Good morning. My name's Lorraine. We spoke about my looking over some of the properties you have for sale."
"Good morning. I've got all the relevant information right here. Since we spoke, a couple of others have come up for sale. I've added them to the list for you to see. Shall we go? My car's outside."
Lorraine and Andrew Grant, the estate agent, abandoned his premises, leaving his work mate in charge, and got into his car. The first house was off centre of the town but, as usual with Lorraine, as soon as she saw a house or flat, began thinking of how she would have to change things and how many changes would have to be made. When Andy saw her lack of interest in the first house he was rather worried, and felt she would be a difficult customer. Their search took them further and further out, into the countryside almost. Lorraine preferred the houses that weren't near the suburb but nearer villages.
Lorraine began to question the reason why she had made up her mind to leave her flat. She knew and understood that it's easier to start all over again from zero, than to try and pick up the pieces in the same place with all the memories entailed. "Although I'm single and live alone, I'd prefer a home with some young people living nearby. Do you think that's a good idea?" Lorraine asked Andy as they were moving along a quiet country road.
Andy stopped the car and said, "I wouldn't recommend a house that is in a very quiet area, as you live alone and a single woman is always vulnerable in that situation. Have you taken into consideration another flat?"
Lorraine sat back, and said, "I was hoping to get something larger than a flat, but now I'm beginning to doubt my own decision. If you have a decent flat on your list, then it might not be such a bad idea to go and have a look."
Andy turned the car round and headed for another small town that was on the edge of the countryside. The car pulled up outside a modern block of flats with laid out gardens around it. Altogether, there was more than one block of flats that made up a small square. There were only four floors to each building and the entrance was through swing doors. The hall was wide and spacious, with large plant-pots and a couple of sofas, and at the far end to the right there were two elevators. Lorraine stared at Andy and thought, he wants me to buy this place, but why?
The flat they were visiting was on the third floor. There was no noise in the building, it was as if they were in a cemetery. Andy pulled out the key to door number twelve and opened it. The flat was completely empty. There was nothing in it.
"How long has this flat been so empty?" Lorraine asked Andy.
"It's been like this for nearly a year now. Come on, let's take a look at the rest of it."
Lorraine walked behind him while he told her what each room was used for. In Lorraine's eyes he was more like the owner than just the agent. "You seem to know a lot about the flat."
"It belonged to my grandmother, but she died a year ago and the family has only just come to an agreement about what to do with it. Do you like it?"
"Yes, I do. It needs decorating and things renewed but it's a good place, and has plenty of light. Doesn't anyone in the family want it?"
"They all have houses, and aren't interested in what they consider to be a rabbit hutch."
Lorraine laughed, and said, "Some of the houses we've visited this morning are also like rabbit hutches. They may have two floors, but what a waste of space! After all, I prefer a flat, although I told you I wanted to buy a house. I'll take this flat instead."
Andy wanted to hug Lorraine in gratitude, but limited himself to giving her a fantastic smile.
"Let's get back to my office and sort out the papers. I'll try to get them ready for you as quickly as possible."
"I'll need to return to take measurements for all the things I'd like to change before moving in. Is that OK with you?"
"Yes, of course it is. Now let's be off," Andy said as he started up the car.
Edgar wasn't feeling too well. He had been to the gym every day in an effort to get himself back into shape after being lazy. He thought that swimming would be a good solution to get him kick-started on his fitness programme. For one week, he went every evening to the pool and then home, where he showered and put on his pyjamas before sitting down to a frugal dinner. He drank nothing but water and his other alimentary intakes were salads, steamed vegetables, with either grilled chicken or fish. The weight soon dropped and his body became rather weaker and he was getting a scrawny-looking face. The pub or any other eating or drinking area, was removed from his timetable. The second week started out in the same way, swimming every evening and his dinners also the same. Edgar was so determined to get slim once again, that he hardly noticed that he felt weak a lot of the time.
One day, he popped down to the men's clothing department in the store where he worked, and bought himself some cosy winter vests, which he told the assistant were for his brother. He didn't want anyone to know he was feeling the cold. The last thing on his mind was to have people handing out unwelcome advice. Edgar went home that evening, and in spite of feeling heavy-headed, went to the swimming-pool and swam up and down the length till he had done his obligatory fifty minutes. He climbed out of the pool, dried himself rudimentarily and went home. He felt as if he were on the border of a total collapse. He managed to get himself into the shower and into his pyjamas. Although he was in no mood for eating, he made up a packet of soup accompanied by a sandwich and then went up to bed.
The following day he was still asleep at nine o'clock, when by rights he should have been at the store. His home help, Kira, got into his house with her own key, and he called down to her. Kira went upstairs and saw Edgar, bright red in the face and coughing and sneezing.
"Kira, please go downstairs and make me a hot lemon with whisky, and bring it up here. Is that OK?"
Kira, who thought Edgar was the best person to work for, did as he asked and made up the hot toddy. She also took up bottles of fruit juice and water.
"Would you like something to eat?"
"Not at the moment, thanks. Maybe later."
Edgar lay back in his bed and in a few minutes he had fallen asleep. Kira did what she was paid to do in the house, and then made him up a bowl of soup and bread, just in case he wanted to partake of something stronger.
Kira rang up her family and friends to let them know what was going on with Edgar. That was common practice with her and her friends in the same business. She told her sister, "I bet it was all those evenings at the swimming-pool that's done him in. He works all day, and then thinks he can just take off, as if he were a teenager. I can't tell you how long he'll be ill, but as he's at home, I can't take time off as I sometimes do. Sorry to disappoint you. Have a good time, with all the other friends. Bye."
Kira wasn't sorry that she wasn't going to the dinner with her sister and friends. It meant she would have some extra money to spend on other things she wanted. In the meantime Edgar had to be looked after.
After the chat with her sister, Kira rang the doctor to let him know that Edgar was ill and was in bed. She also rang his office and let them know too. That done, she took him up soup with bread and two bottles of fruit juice and water. She went back downstairs to have her elevenses in front of the television.
One day, Andy rang Lorraine to let her know that she could have the keys to the flat. After work, she went round to the estate agents and picked them up. "You've been quick, haven't you? I expected to have to wait a bit longer. Thanks very much. I want to start measuring up as soon as I can."
"If you need anything, please let me know, and if you find something broken we'll see about replacing it. Good luck with the measuring. Have you got a date for moving in yet?"
"I'm not sure exactly, but as soon as the work's over and done with. Thanks once again. Bye." And with those words, Lorraine went on her way.
Lorraine had calculated that the flat needed a new bathroom and kitchen. The floor was parquet and in good condition. The walls needed to be painted too. She went to her new abode feeling excited and nervous. The flat she was leaving had been totally remodelled by her, and she felt bad that she was leaving it thanks to the idiot of the ex-boyfriend. The new place was smaller than the others she had lived in, and that was the reason why she had chosen a flat, over the idea of getting a house with two floors to clean. She started measuring up for the curtains and carpets, her old ones wouldn't fit. She had sold the furniture to her ex-landlord, who would rent it out as a furnished flat and earn himself more money. The kitchen windows looked out onto trees in the street. Lorraine fancied that as the first view she would see on getting up. The en-suite bathroom had a bath - which she abhorred. What a waste of money! All that water. As she went through the flat noting down everything she wanted to do, Lorraine was unaware of the time. By the time she had finished, the sky was dark and she felt hungry and tired. The next day she would ring up Norman, who had decorated her old flat, and get him and his creativity round to the flat, and begin exchanging ideas.
Two weeks later Lorraine was dividing her free time between living at her sister's and in her new flat. She chose to do so, because she had enough experience to know that if the workers saw you on a regular basis, they worked better and more to your liking. Norman was a real gift of a decorator, he mixed any ideas of his own and the owner's, and the result was attractive. The old bathroom had to be entirely pulled apart to do what Lorraine wanted. The far wall alongside the bath with shower was with tiny mosaic tiles that, when the light hit them gave off a mother-of-pearl effect, the sanitary ware was all white and the rest was in a soft grey shade. The feeling was of softness, and not coldness as it had been. Lorraine didn't want a bath, but Norman persuaded her it would be easier to sell it with a bath. The kitchen was all white with a grey floor. Lorraine wanted somewhere light to live in, after having the sensation she had been living in darkness with her ex.
When all was ready for moving in, she bought some new furniture. The disastrous split with her partner had impoverished her somewhat, but she had faith that she would, in time, get over it. Norman was delighted with his work and had helped her with the rest of the decoration. The large living-room and dining-room he had managed for her. Lorraine was very grateful for his help and consideration, and invited Norman to a house-warming dinner with some of her other friends and her sister when everything was in order - as she liked it. Andy, the estate agent, was in attendance too. That evening was what Lorraine hoped was going to be the start of a happier life for her.
While Norman was busy with Lorraine's flat, Edgar was still lying in bed with an extremely high temperature, an ugly cough, and headaches. The doctor told him after the worst had passed, that he was lucky it hadn't become pneumonia and bronchitis.
"When shall I be able to return to work, Doctor?" Edgar asked his doctor when he was feeling a great deal better.
"Next week, as long as you continue to look after yourself, as your help has been doing. I don't think you'll be a hundred per cent for a little while yet. If you come down with another high temperature or cough, please don't hesitate to ring me up, or come and see me. Bye, for now."
Edgar, Norman, and Hudson, were called the 'Terrible Trio', as none of them had been hooked by a woman. They went out together as a rule, for company, in order to be chatted up by some unsuspecting woman. That set of circumstances lasted several years, till they got itchy feet for a different kind of life style. As chance would have it, Hudson had a flat in the same block as Lorraine, and had met her when Norman was doing it up for her. He had taken a liking to her, in part because of the decoration of her flat. Norman had done his flat up for him, and he was pleased with the result.
Edgar had just started work again, when Norman was out and about in London and caught up with Lorraine one lunch-time. Edgar had rung him up and invited him to lunch, and Norman told him he was with Lorraine.
"Why don't you bring her along with you?" Edgar suggested.
Norman was the person who was responsible for Edgar and Lorraine's meeting.
"Where do you work exactly?" Lorraine asked the rather good looking man Norman had just introduced her to.
"I work in the huge department store around the corner from here," Edgar answered.
"Any good offers on right now?" she asked.
"There are pamphlets in a stand at the entrance that tell the customers what is on Special Offer for the week. The next weekend there is a forty-eight hour sale - when everything would be reduced by fifty per cent. Are you interested in anything in particular?"
"I'm keen on getting new things for my flat. Mine is the one that Norman's been doing up. I suppose he told you," Lorraine said, staring at his face.
Norman said to Edgar, "It's quite possible you don't remember I told you I had work. It was when you were lying at death's door."
"Norman, don't exaggerate. I was ill, but not at death's door. What a thing to say in the presence of someone I've only just met."
Lorraine and Norman laughed at Edgar's discomfort.
"Would you like to see my property? Norman did the decoration for that, too," Edgar said to Lorraine.
Lorraine wasn't so keen on seeing another of Norman's decorating ideas, as her flat had only been finished recently, but not wishing to sound discourteous, she said, "Well, all right then."
They made a date for the following Sunday afternoon. Norman laughed inwardly. He couldn't imagine what an unlikely pair they made.
The afternoon of the next Sunday saw Edgar opening his front door to Lorraine, who hadn't gone there empty handed. She had made him a chocolate cake, which she handed to him on entering. The darkness of the house hit her badly. She was shown upstairs first, and when her eyes fixed on the black walls, she nearly fell into a deep depression. "This house is like a cave it's so dark. I can't understand why you should want to live with such a lack of light."
"I thought it looked nice and mysterious. Don't you like it?" Edgar asked.
"No, I don't. And how on earth do you manage to get out of bed in a black bedroom?"
Edgar laughed and said, "My problem is that I can't stand the light on my face in the morning, and I need to wake up slowly, and get out of bed slowly, and then when I open the curtains I feel I can face up to the daylight."
"You sound a bit weird to me. I bet that bed's got black sheets, hasn't it?"
"How did you guess?"
"It was easy. Everything here is so dark, this house is like the grave of a vampire."
At this, Edgar laughed out loud. "Sorry to disappoint you, but I'm a very ordinary man."
Lorraine wasn't at all convinced about the 'ordinary man', and it was soon after, she left and went home to her nice light flat. Edgar had the chocolate cake to himself.
Not long after the 'silly Sunday', as she called it, Lorraine was invited to Hudson's flat. She didn't mind, as they both lived in the same block and the visit didn't require any travelling. It was evident that Norman certainly had talent in decorating the three homes. He had let his imagination travel to wherever it felt like, and the result was always good and suitable for the customer.
After Lorraine's unfortunate visit to Edgar's house, she thought it only decent to reciprocate, and invite him to see her flat. Lorraine was eager to show Edgar what Norman had achieved with his decorating ideas in her home. He was clearly shaken up by the soft colours and lighting. "This is very feminine," he said, and as he did so he asked himself whether he could ever live in those colours, and then thought he couldn't.
Edgar had taken some good wine to Lorraine's, in compensation for the chocolate cake they hadn't shared. The afternoon went as negatively as the previous one had done. Lorraine felt sad that they didn't get on with regard to decoration. Perhaps they were both getting too set in their ways. At least, they shared the wine together and had an amicable chat before he left.
For nine months, the Terrible Trio went on their merry way, behaving like the silly little boys they were. They each received an invitation to Lorraine's wedding - to their great surprise.
"Do you know who this man is?" Edgar asked Norman and Hudson.
"I haven't a clue, old boy. We thought you might know," Hudson replied.
"You ought to be in the know, you're the one who lives in the same block of flats as she does," moaned Edgar.
"Edgar, you blew it with Lorraine. She just didn't fancy sharing a cave with you. She's a sunshine person, and there is no sunshine - neither in you, nor in your house. It's as simple as that," Norman declared.
Lorraine made her entrance on the arm of her father, who was barely able to stand up. She had decided, after deliberating for some weeks, that Andy was the best choice of the men in her age group that she knew.
The Terrible Trio attended the wedding in the hopes of meeting single women, but Lorraine hadn't invited any - deliberately. They had gone with the idea that from one wedding come others, but it wasn't to be.
The three drank too much, and eventually made their way back to their respective homes - perhaps all the better for the wedding experience.
Lorraine hadn't wanted to move again, and had seen from the start that Andy was keen on his grandmother's old flat, so that's where they went to live - happily ever after.
© Copyright 2019 Georgina V Solly. All rights reserved.
Other Content by

Georgina V Solly