Fields of Fridges - What are Wordsworth? A Parody
This was a hard poem to write as I was trying to write a parody of the daffodils by wordsworth but with fridges.
I even went to the trouble of looking for fridges..
I had the amazing priviledge of reading this poem at the great masters house in the lake district to people walking around and again to house staff and guests at the other grand house. My version is modern and quirky so I hope you like it.
(c) isabelmonday 2003 photography by isabelmonday(c)2008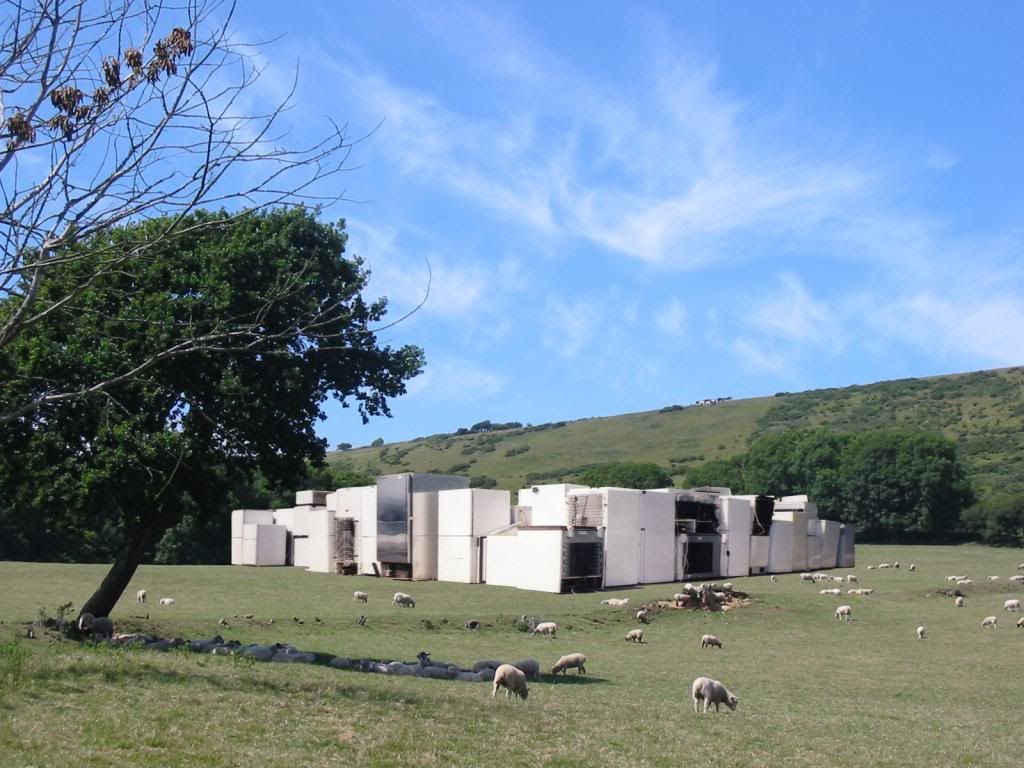 (A Parady of William Wordsworth The daffodils)
FIELDS OF FRIDGES - WHAT ARE WORDSWORTH ?
I wandered lonely as a cloud
Through fields of fridges
White and loud
Past gas cylinders
Torn and spent
Wrecks of white
Broke and bent
I wandered on and I didst see
A host of gladioli I didst think
But no to my dismay
Twas more fridges of decay
Fields of fridges
White White White
Fields of fridges
Oh what a sight
I wandred lonely as a cloud
Through fields of fridges
Standing proud
10,000 I saw at a glance
Swinging their doors
In sprightly dance
Beside the lake
Beneath the trees
Doors a glistening
In the breeze
And oft when I on couch I lie
In vacant or in pensive mood
I think back to that summer's day
and then my heart with a sadness doth think
Where O' Wordsworth were the daffodils !?
By Isabel Monday copyright © 2006 photography by isabelmonday (c)2013
all rights reserved contact if want to request permission for use
Submitted: June 03, 2013
© Copyright 2021 Isabel Monday. All rights reserved.
---
Facebook Comments
Other Content by

Isabel Monday