The Little Moments Character Pictures & Sumarry
The Sumarry and Character Pictures for a novel that I might write. . .
The Little Moments
by Jezemaya
---
There's this feeling that you get when you know nothing can ever be okay again, that no matter what you do to try and fix it, the memory of this event will never ever leave you alone. That it will haunt you for the rest of your life. A million people (and pages of books) have been devoted to simply describing that God-awful feeling and even then the description never did that feeling justice. You'd have to experience the feeling to truly understand it. That descriptions state thing like it was a cold type of dread, a hollow in your heart or a chill up your spine. I just thought of it as the feeling that your world had changed into some type of cold, empty place that you don't want to live in anymore. . .
Willow Cross is an orphan who watched both of her parents wither away and die, one from brain cancer and the other from the sorrow of losing the wife he once held so dear. Thankfully, her sister Lena was old enough to take care of her and her younger brother, Teddy. Even through that, Willow doesn't know herself quite as well anymore. Not after her parents death, not after losing her highschool love because he thought he was too good for her, not with the news she got from the doctor a while back. Only acting keeps her sane and it's a godsend that she's amazing at it.
Heath is Willow's ever-so-loyal bestfriend and first-attempt at a boyfriend who spends almost every second at Willow's house so she can have a break from Teddy's sorrow, Lena's stupidity and the asshole behaviors of Lena's new boyfriend, Nate. Plus, Heath doesn't want Willow to be alone with Nate. He knows Nate's past entirely too well to want that jerk aroundAaron is Willow's ex-boyfriend and the first (and only) love she has ever known from someone besides her family and Heath, but he left her as soon as he became famous. He even sent his best friend to break up with Willow for him, saying he was too busy to be bother. Ryan obviously wasn't very good at letting Willow know because he said it just the way Aaron told him to- "she's too clingy, obsessive, freaky and she's just not good for my reputation. I mean, have you seen that girl?" Now he's a raging drunk with a seriously BAD attitude.Julie is the ditsy,perfect cheerleader who also happens to be the girl-best-friend of Willow, even though they might just be polar opposites. She's marvelously happy with her life, herboyfriend-turned-fiancee and herself.Oh, yeah,boyfriend-turned-fiancee means she's getting married. To Aaron's best friend, Ryan. It's going to be an interesting wedding, to say the least.
---
The Little Moments
Character Pictures
Willow Cross
Not exactly how I imagined her, but it's the closest I found.
Heath (I Totes Have a Thing for This Boy)
Still, not exactly what I imagined, but close enough.
Lena Cross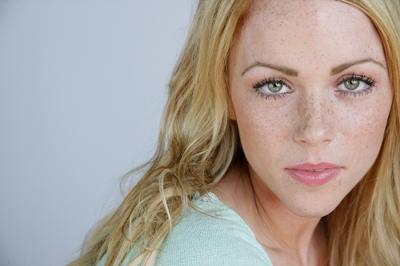 Don't you love her eyes?
Nate
Uhm yum anyone?
Teddy Cross
Ryan
Julie
Aaron
Imagine him with like dark brown-black hair. . .
Those are the pictures I have up, as of right now! =) There will probably be more as more characters are introduced, once the story begins.
---
Haha, so give me some feedback on this story. I'm really excited about it and I hope you guys like it! =) I've got a couple questions to ask, to improve my story of course. The first is, of course, do you like the storyline? What do you think about the characters? And the second is, of course (haha I'm boy-crazy), would you rather have Aaron be the blond boy or a dark haired guy? I cannot decide. At first, I saw him a dark-haired, but now I don't know if I like him as a blond! So I'm leaving it up to you guys ;)
Oh, and I'm sorry to say to those who are reading Sing You Away, but I've lost my will to write that story. Perhaps, one day, I'll want to write it again, but I'm not going to continue to write a story I can't put my heart into at the moment.
Loads of Love,
~Jezzy~
© Copyright 2018 Jezemaya. All rights reserved.
More

Young Adult Miscellaneous
Other Content by

Jezemaya